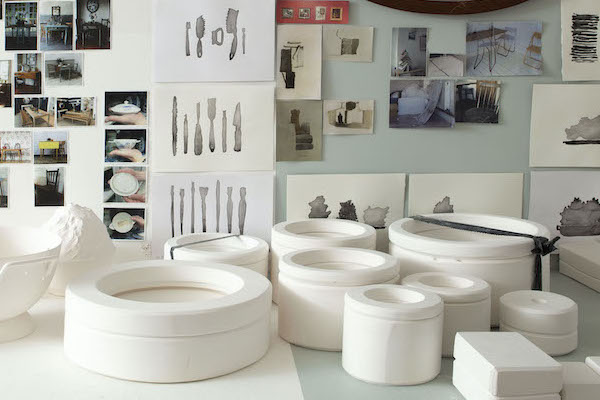 One to One Bespoke Workshops
These workshops can be tailored to your specific needs, whether that be focusing on a specific aspect of plaster work or assisting you with a project you have on the go.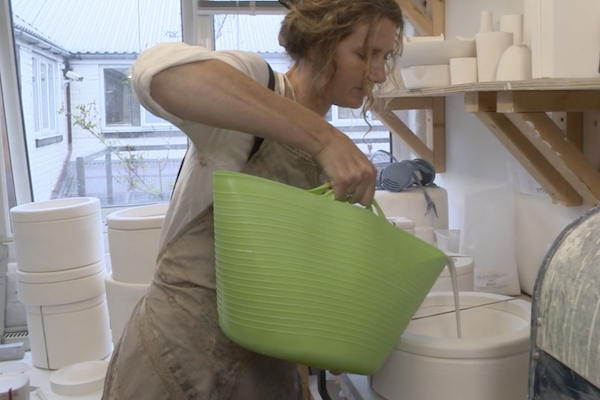 Plaster Model / Mould Making & Slip Casting
This creative and productive three day training course is for anyone interested in learning the fundamentals of plaster model and mould making and slip casting.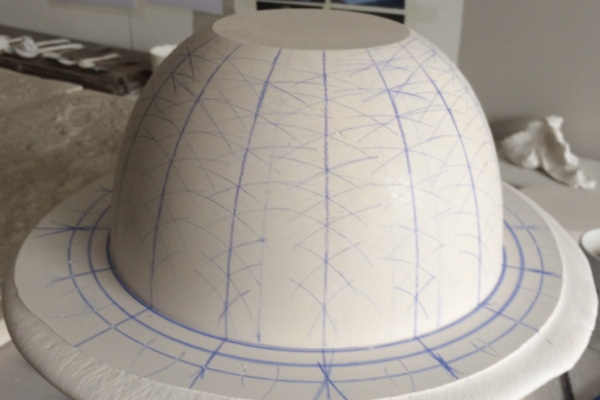 One to One Mentoring Sessions
Mentoring sessions offering support and discussion in whatever aspects of your practice are helpful to you. This can include process, material and also ideas and concepts.
About me
Hello and welcome to my training page. This is a little bit about me. I am an artist, an educator and a mother. I live in Wales and work from my studio at Fireworks Clay Studios in Cardiff. Fireworks is a co-operative organisation; we provide studio space and specialised equipment for artists working in clay. We have been running now for 27 years and we currently house 21 ceramic artists.
I studied Ceramics at Cardiff School of Art and Design. I completed my first degree in 2000, and my Masters in 2010. I then went on to complete a PGCE (FE/HE) at Cardiff University in 2013. Since then I have lectured for a number of years as an Associate Lecturer at Cardiff School of Art and Design on the BA and MA Ceramics programmes and also the BA Artist: Designer, Maker programme. I now teach Ceramics at UWC Atlantic College.
About my work
The work I make is sited within the realm of the domestic. I make sculptural still lifes and installation works, based on everyday domestic objects and ordinary scenes, that speak of the intangible and emotive aspects of life through material processes and form.
I have a love of working with plaster, the precision involved, and the layers of process. Plaster is a beautiful material to carve from. The forms I make are carved on the lathe or by hand, before moulding them and casting them in a fine white porcelain. I use fluxes and the heat of the kiln chamber to seek out moments of fluidity. I also work in collaboration with Fablab Cardiff making use of their 3D scanning and CNC milling technologies to produce milled walnut tableaux that function as components for furniture pieces.
My work is exhibited both nationally and internationally. It has been selected for a number of significant exhibitions, the Vallauris Biennale in 2017, AWARD at the British Ceramic Biennial in 2019, and more recently in The Rules of Art? at the National Museum of Wales in 2022. It has also won a number of awards, the Gold Medal for Craft and Design, CASW Purchase Prize and Josef Herman Award at the National Eisteddfod of Wales in 2018 and the Juror Prize in the international exhibition Materials: Hard and Soft, Denver, US in 2017. I currently have work in public collections in the National Museum of Wales, Cardiff and the Museum of Craft and Design, Denver, US.
In 2023 I was invited to speak and demonstrate at the International Ceramic Festival held at Aberystwyth Arts Centre in Wales. It was a great privilege for me, I demonstrated my making techniques and processes alongside some incredible makers from all over the world.
The festival began in 1987 and has become one of the leading ceramic events in the UK. Each year internationally renowned ceramic artists and potters from across the globe are invited to give a lecture about their ceramic practice and to demonstrate their practical and technical skills on a specially adapted stage to audiences of up to 1000 people.
Here, I am demonstrating some of the plaster model and mould making and slip casting techniques and processes you can learn in my masterclass workshops.