Arts Council of Wales Production Grant
'Surely if we can learn to listen to these things we have access to an authentic other voice.'
Daniel Miller, The Comfort of Things
In July 2019 I was awarded an Arts Council of Wales production grant, for a project, partnered by Glynn Vivian Art Gallery, entitled A Gradual Moment. The vision for this project is to create an installation work, which will be presented as a solo exhibition at the Glynn Vivian Art Gallery (Swansea, Wales) in November 2021, with an intention to tour the exhibition both nationally and internationally within the UK, throughout 2022. The touring venues committed to hosting this exhibition are Oriel Plas Glyn Y Weddw (Gwynedd, Wales), Aberystwyth Art Centre (Ceredigion, Wales) and L'Etrangere (Shoreditch, London).
Taking the domestic realm as its site of enquiry, the intention is to create a body of work that presents as an intimate but nameless still life that speaks of the ordinary and the human. Points of transition and the in-between space are enduring themes within my art practice; specifically it is the imperceptible, uncertain nature of these spaces and their relationship to our human experience that interests me. The domestic spaces that we occupy, benign on the surface, operate as latent gaps within the narratives of our lives, potent with intimacy and disquiet. A Gradual Moment will be an endeavour to uncover this unsettling but tender human aspect from within the sphere of the domestic.
The theme of still life became increasingly central as the Arts Council of Wales project titled Material Presence developed to completion. The stilled moment offered a space to creatively explore qualities of silence and presence – the emotive presence of a form or collection of forms, and the presence and vibrancy of material – and invited a certain quality of attention from the viewer. This project offers the opportunity to extend this mode of enquiry, to use this evocative space to capture the ghosts of moments that go unnoticed within ordinary domestic settings.
New work will bring together porcelain, walnut and fluxing materials, and continue to integrate fluxing and slip casting processes more traditionally used within my art practice with digital (3D scanning, CNC milling) and more complex plaster model and mould making processes. It will build on knowledge of material and process, and skills developed during the project Material Presence, with an intention to extend the potentials of these materials and processes to produce new porcelain forms and furniture pieces that occupy and evoke an emotive presence.
As my art practice has progressed the material and crafted element of the work I create has become integral to its conceptual underpinnings. A Gradual Moment will further develop these approaches to making – forms and ideas emerging through a coexistence of the material, crafted and conceptual elements of the creative process. To ensure a high quality of production is achieved CNC milled furniture works will be developed in collaboration with Cardiff Metropolitan University's Fablab and furniture designer Huw Williams and furniture maker Jennifer Finnigan. To support and challenge creative thinking I will be mentored by Ingrid Murphy (Artist and Academic Lead for Transdisciplinarity, Cardiff School of Art and Design) and Karen McKinnon (Director and curator, Glynn Vivian Art Gallery)
This project will exist as a study of humanness. Through a material and process driven inquiry into everyday objects it will explore intimate and disquieting elements of the domestic. It is my hope that this new body of work will allow audiences to connect with human experiences fundamental to us all, that otherwise remain imperceptible.

Slide 1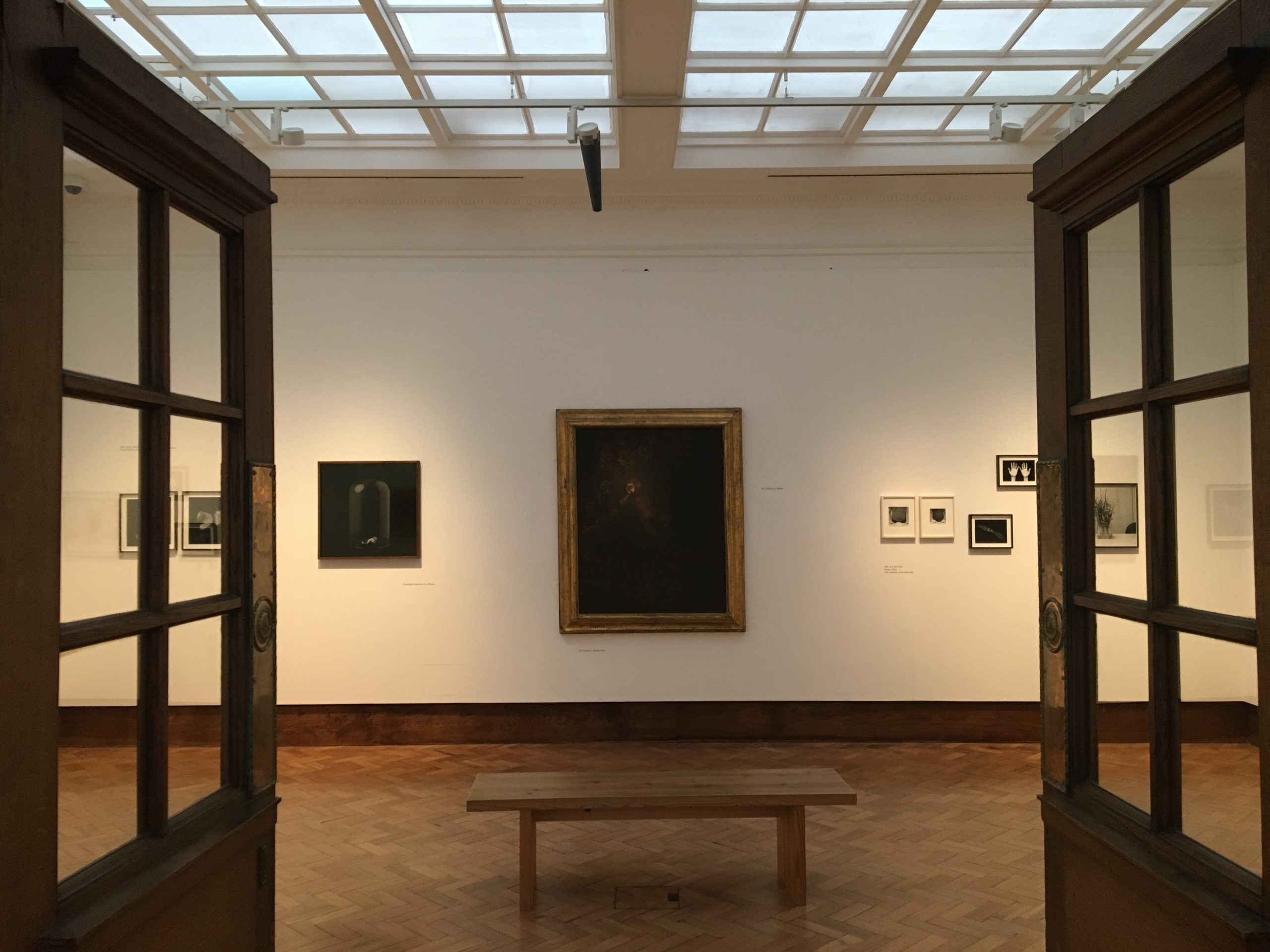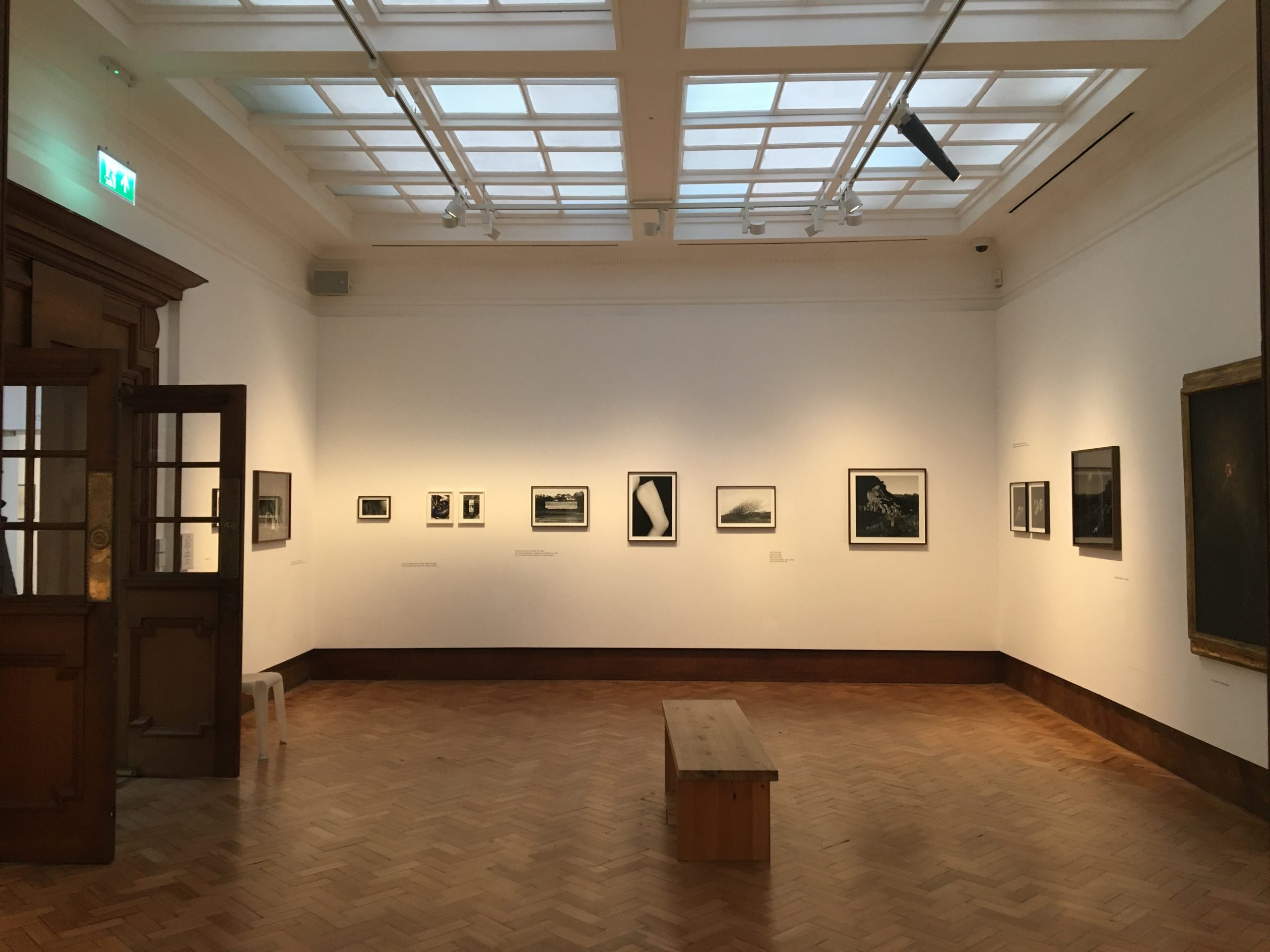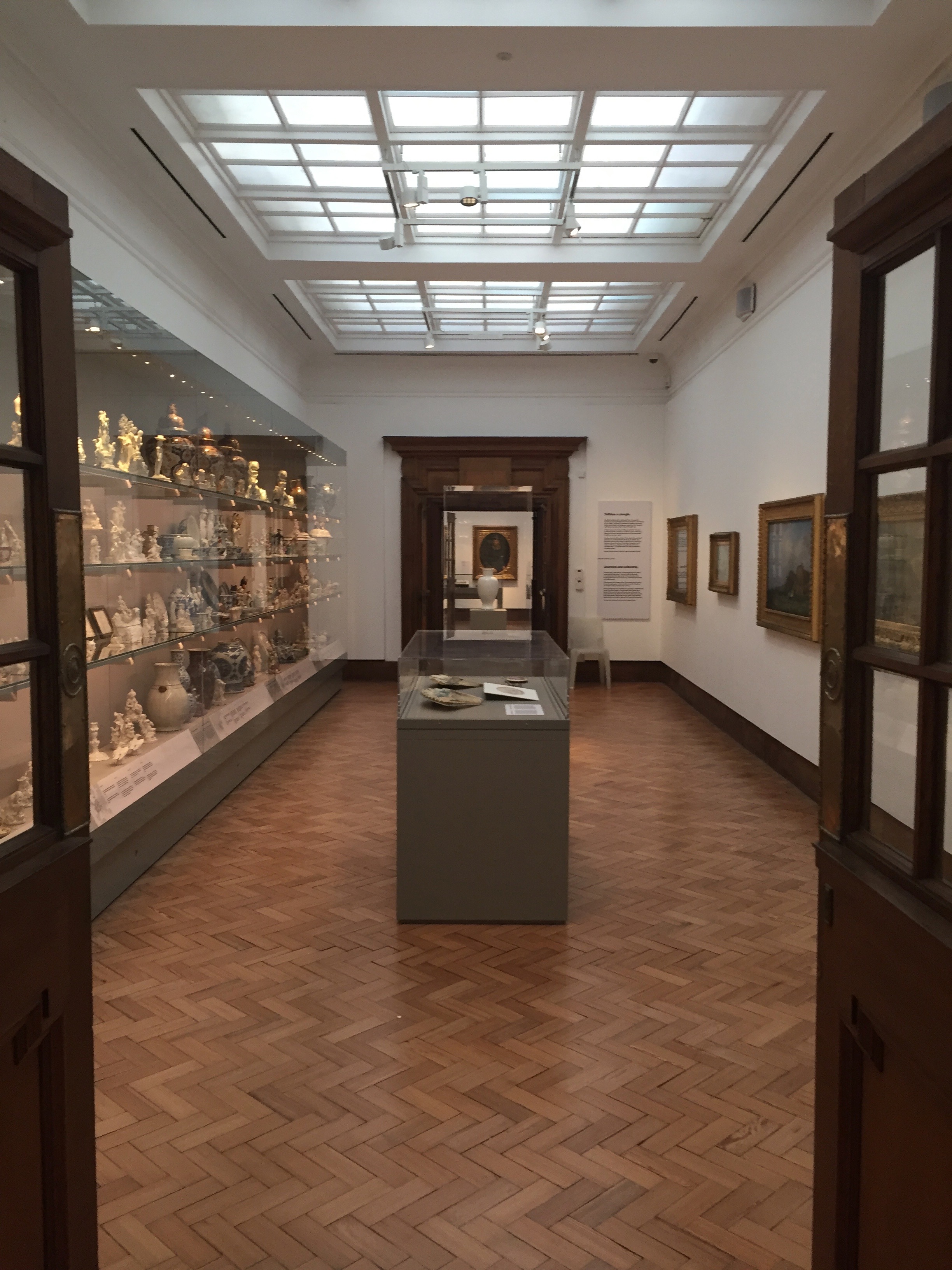 This is the gallery space at Glynn Vivian Art Gallery in which an installation of new work will be presented in March 2021. The space sits next door to the Glynn Vivian porcelain collection.
At the beginning of this project exactly what the installation will be is unknown but the space feels full of possibility.
update 2
I had the privilege of spending a day with Peter David – ceramic conservator and extraordinary mine of knowledge when it comes to porcelain – at the Glynn Vivian. He talked to me about the different collections they have housed there – the porcelains, the porcelain factories, the makers and the significance of various pieces. We looked at the porcelain out on display but also the porcelain they have stored in the vault – exciting, I've never been in a museum vault before!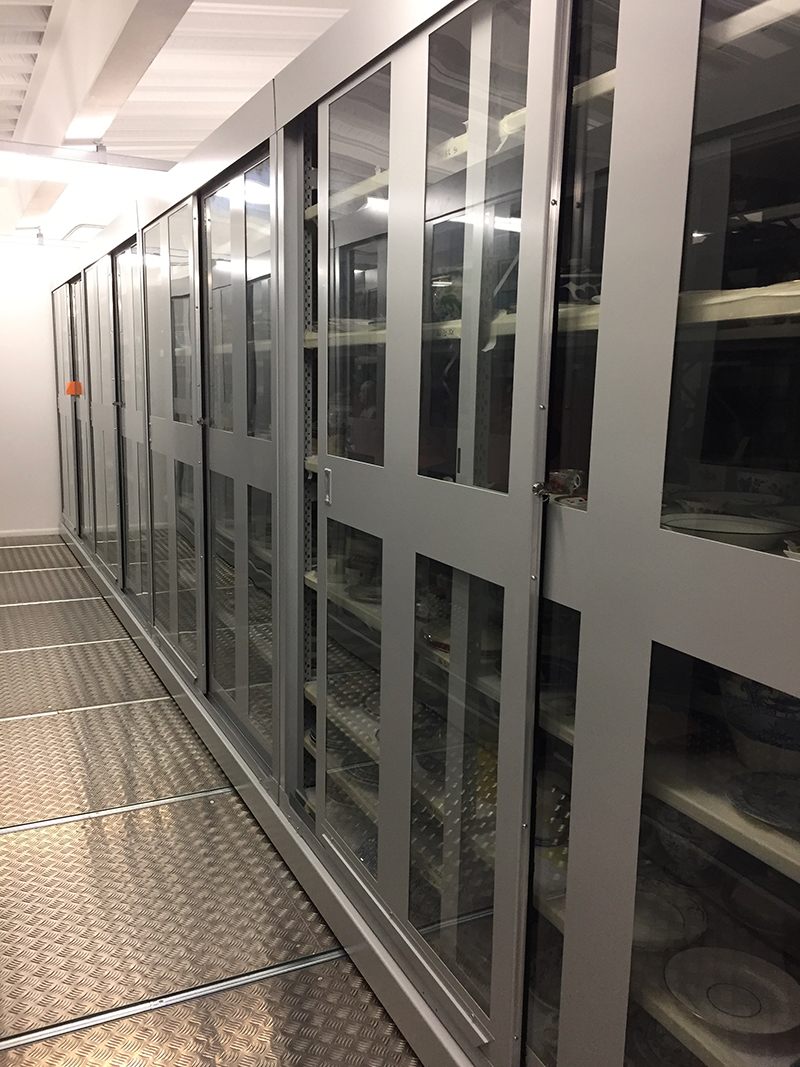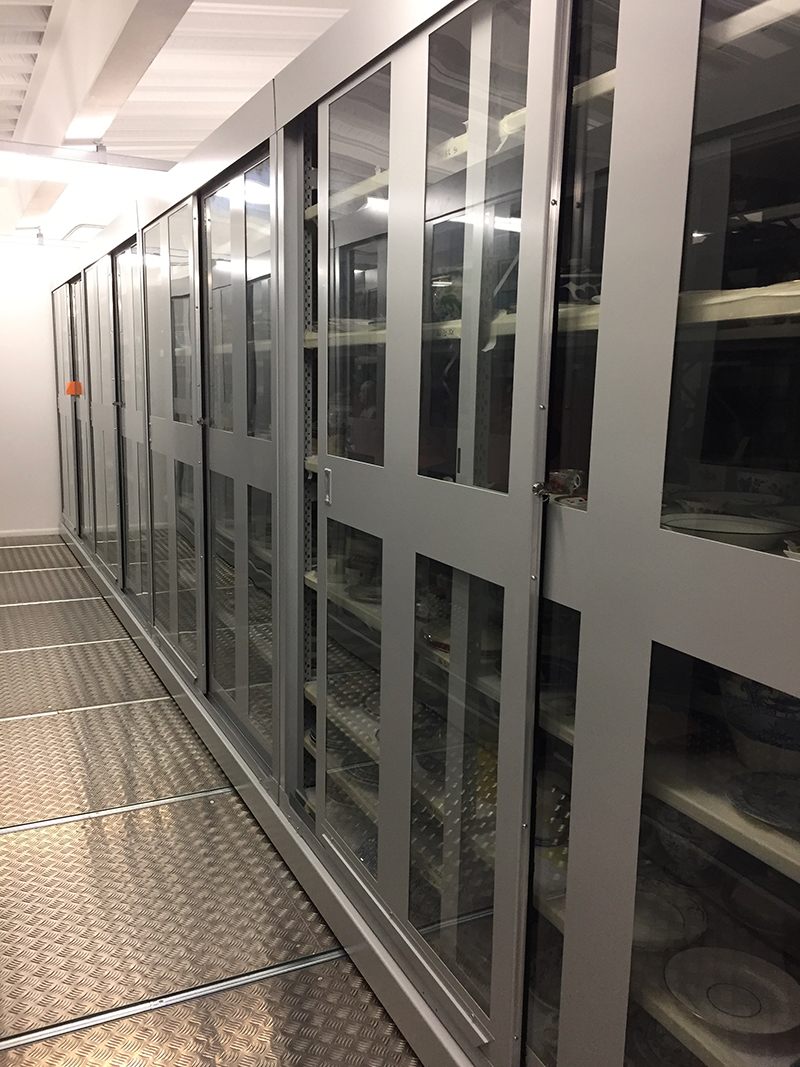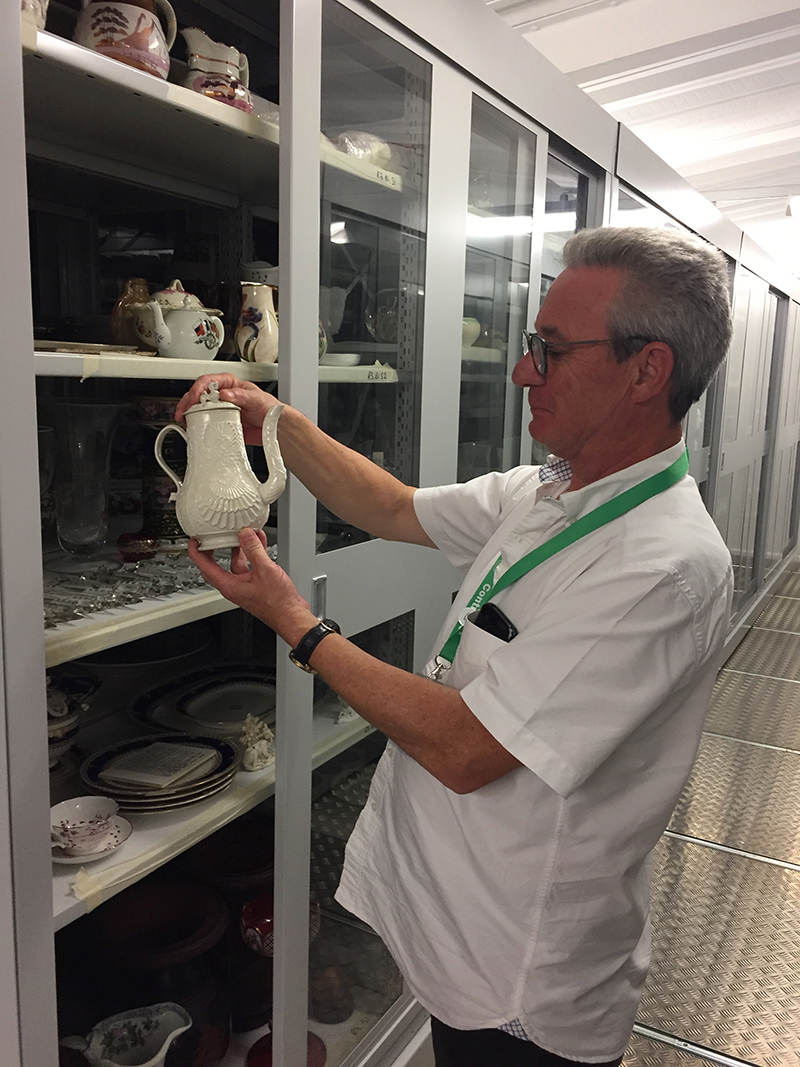 update 3
It was interesting to see how my feeling for the objects changed as I learnt about their stories. I surprised myself – by the end it was many of the porcelain figures that I had fallen most in love with.
In this piece a young lady is sat holding a birdcage. The birdcage has been opened; the bird has flown out and is sat on the hand of the girl standing nearby. I'm told in a piece like this a bird in a cage would have signified virginity and on social occasions its owner might have positioned it in such a way as to cause suggestion or to make some mischief between her guests.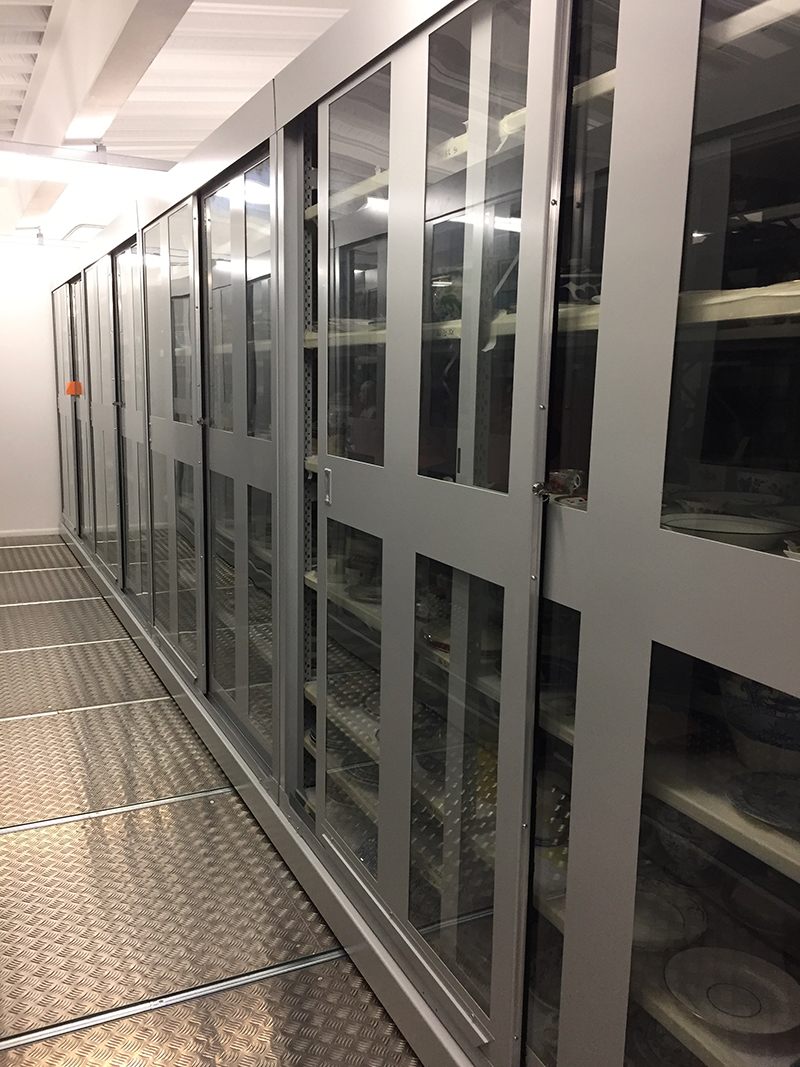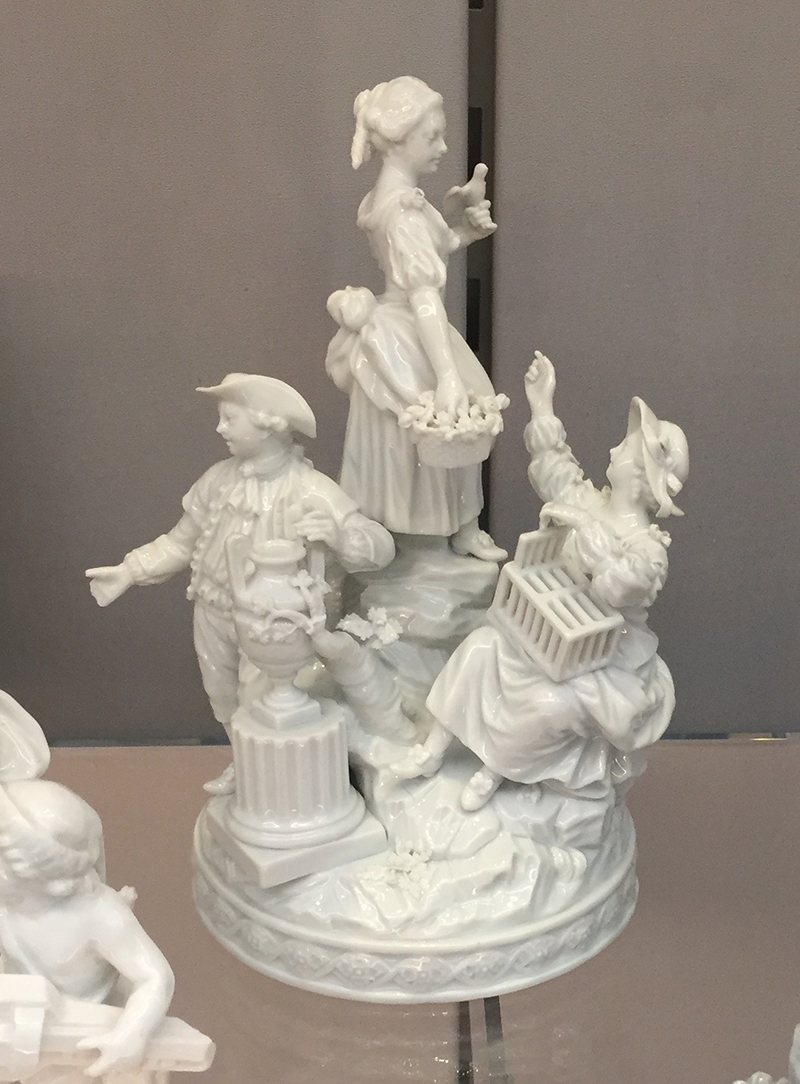 update 4
Many of the porcelain pieces made through the 18th century made reference to Ancient Greek mythology.
This is Pan, a satyr; he was the God of Misrule, of the wild, and apparently one of the patron saints of masturbation. I did love this figure, initially purely because the level and quality of detail in its making was so exceptional but I have to say I loved him even more when I found out who he was.
This Pan was made by Hochst, Germany.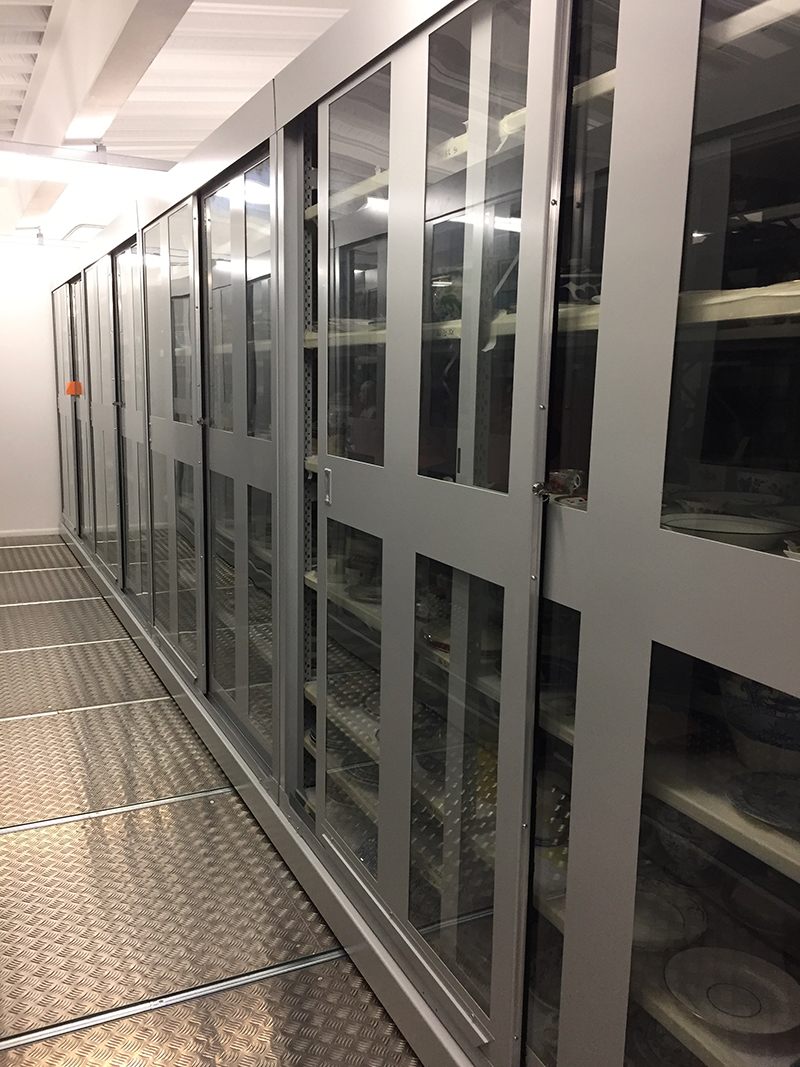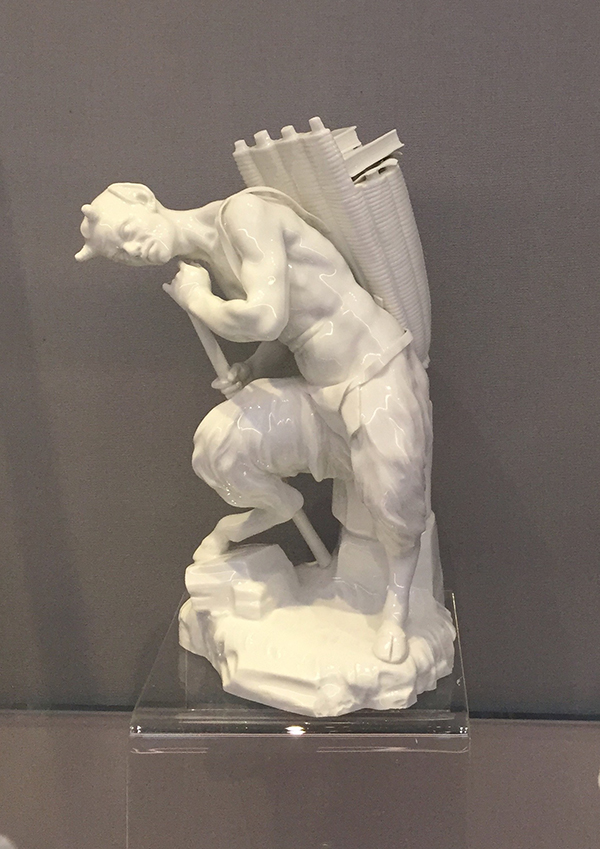 update 5
Some early 18th century porcelain coffee cups made in the Meissen factory. I love them. I think they are just so beautiful, particularly the soft differences in colour of the different whites sat next to each other, as if some are in the shadows.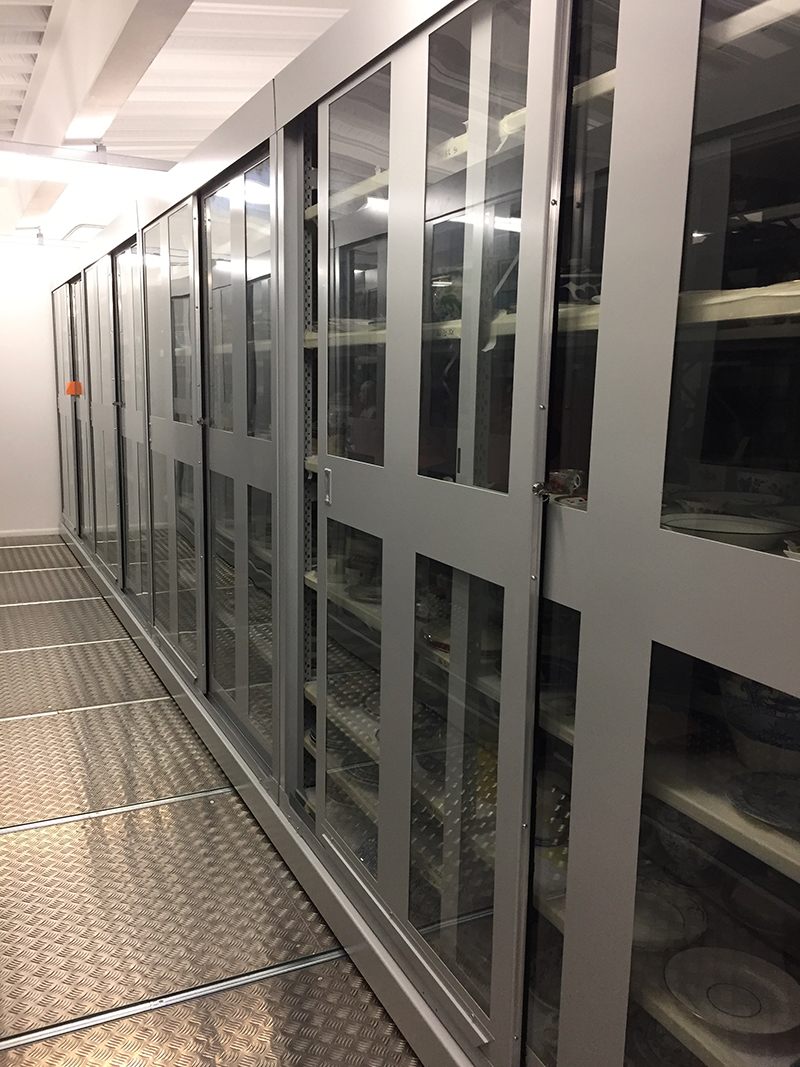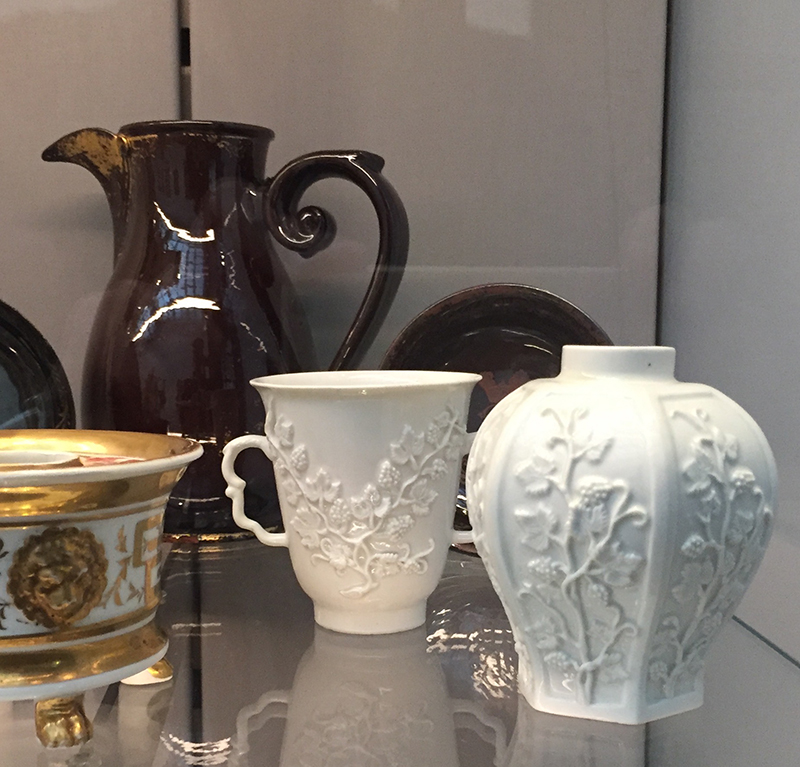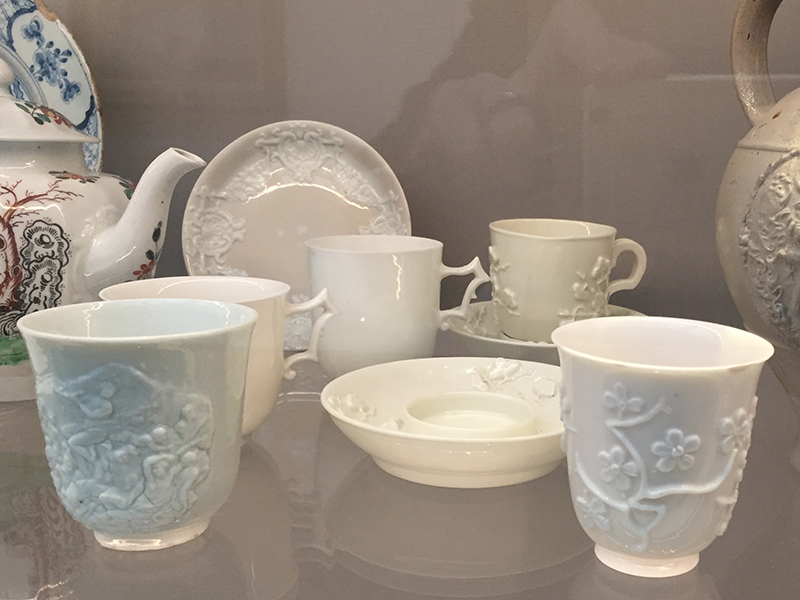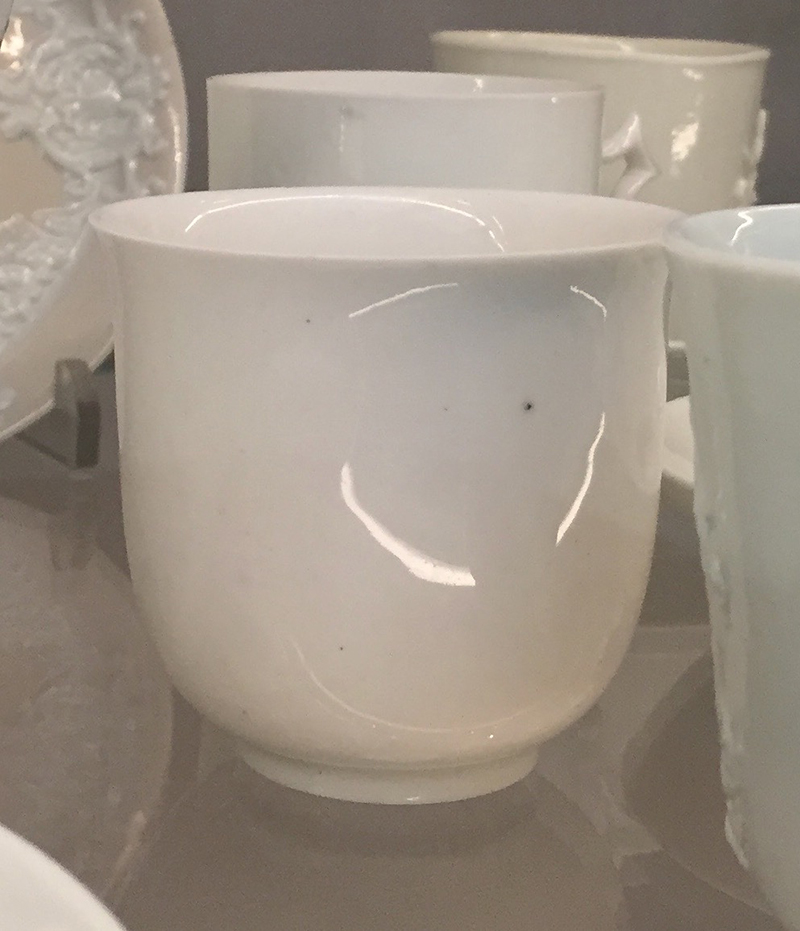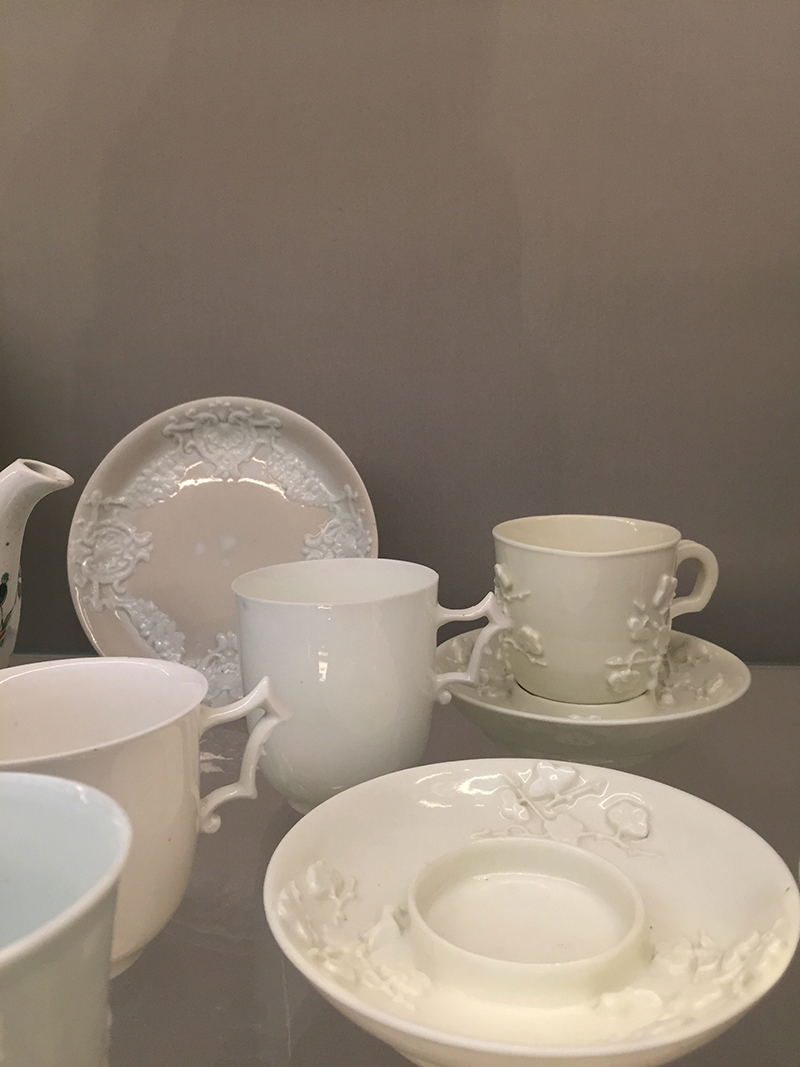 update 6
This is a porringer from Italy, 1901. We found it in storage in the museum vault. It would have been used perhaps to hold a milk pudding for an invalid. I think more than anything I like the idea of it being taken to someone in bed, and I like to think of them holding it by the two handles and sipping from it.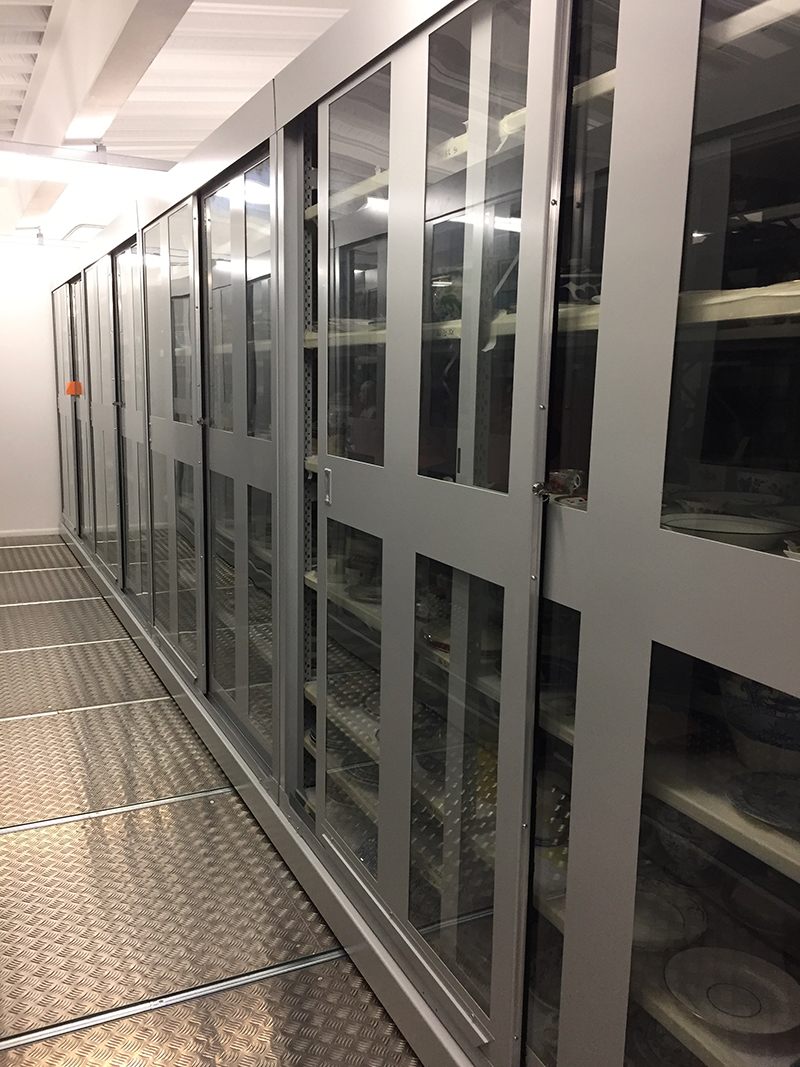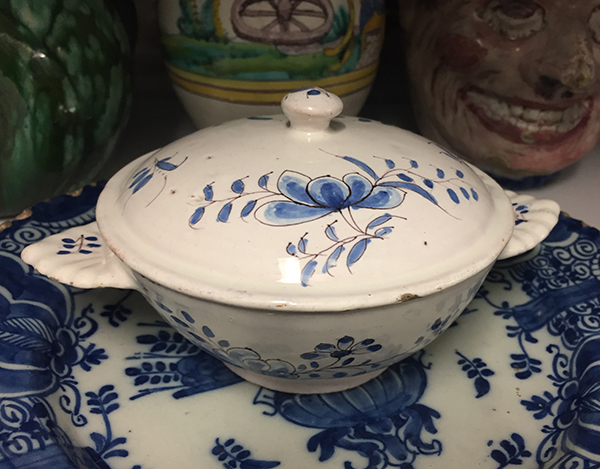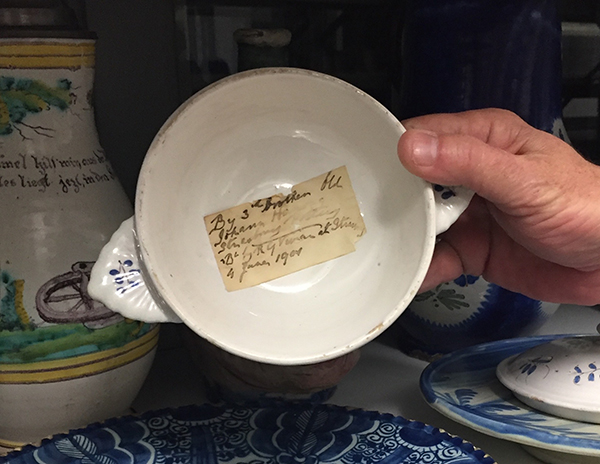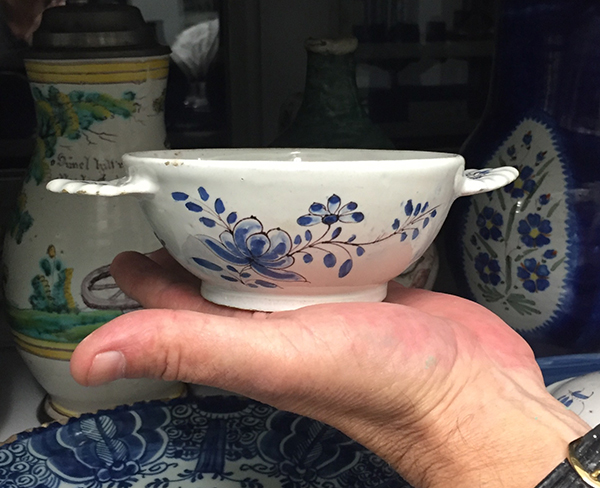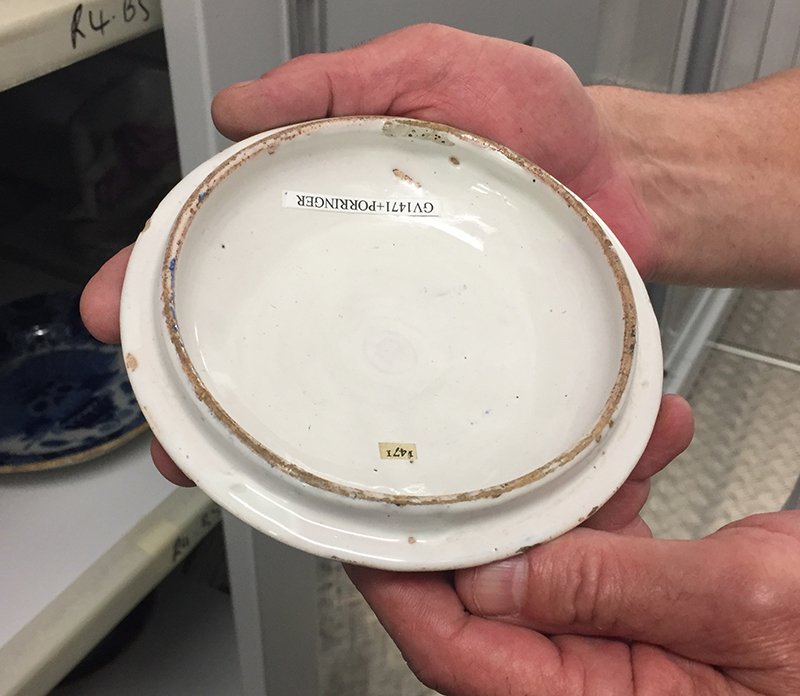 update 7
I read a lot; words are important to me and very often influence my work. I listen as I work in my studio. I'm listening to a book by James Salter at the moment – Light Years. I had to stop and write these lines down . . .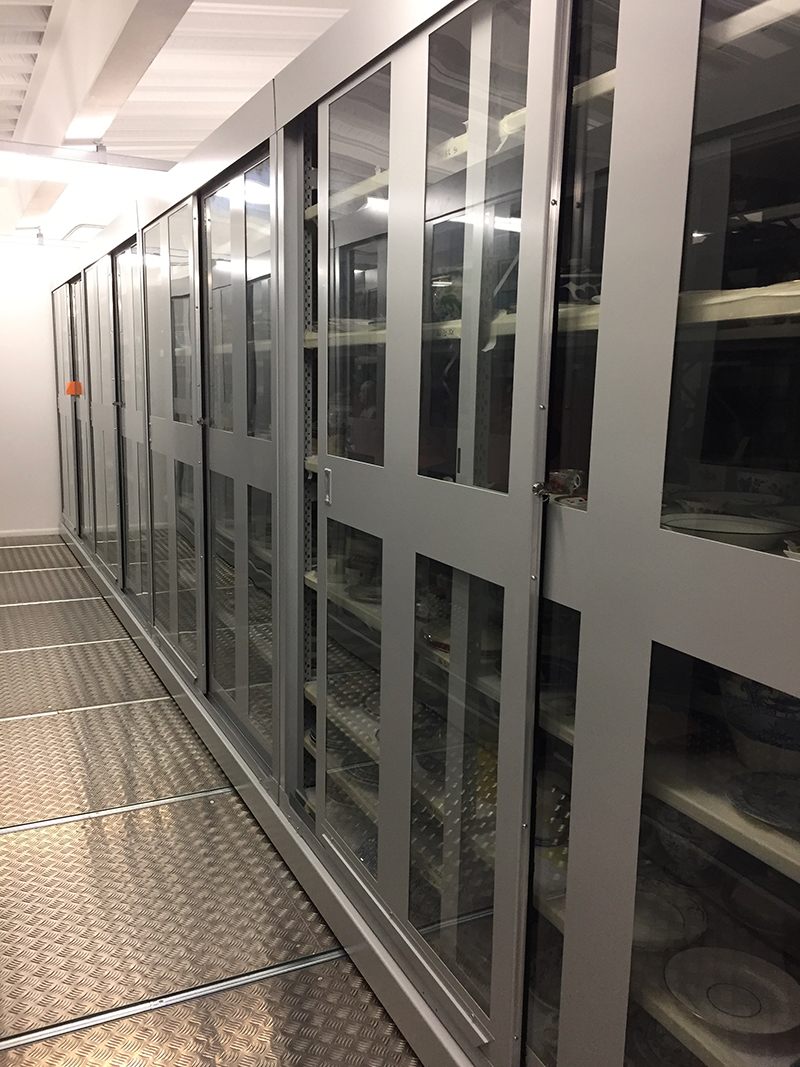 "Who cleans this house who scrubs the floors? She does everything this woman, she does nothing."
"Her real concern is the heart of existence, meals, bed linen, clothing. The rest means nothing it is managed somehow."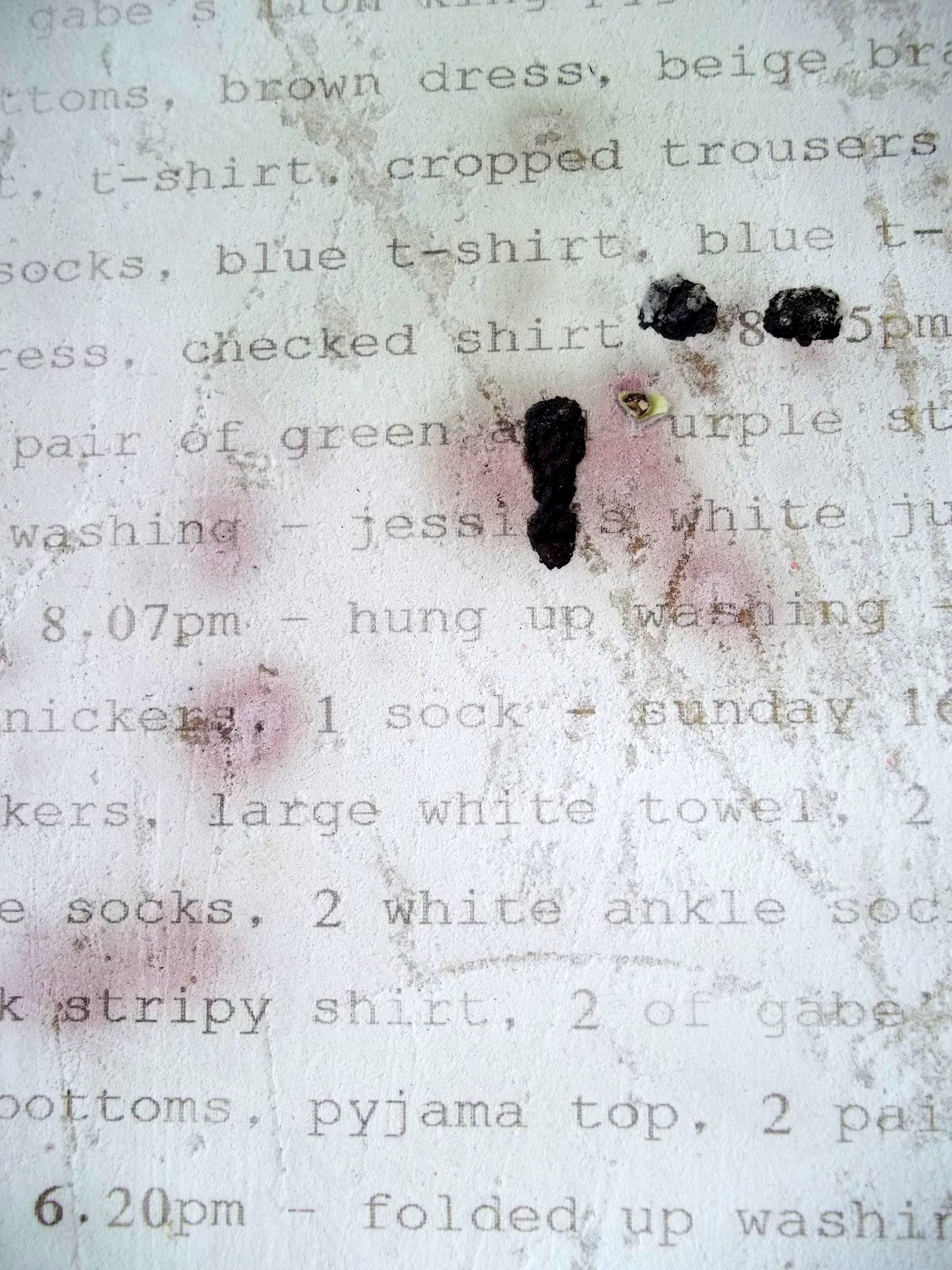 update 8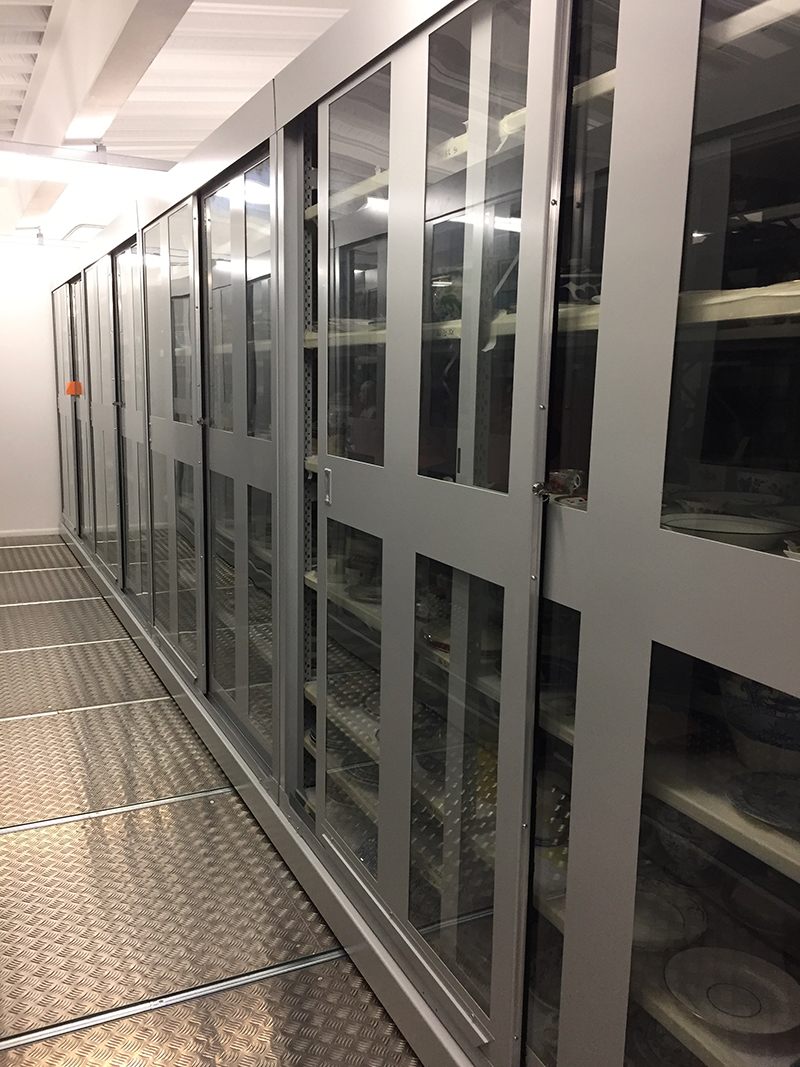 "I only know the middle ground where we live our lives"
The Poisonwood Bible, Barbara Kingsolver
Image: Kitchen Table, 2014, Daphne Wright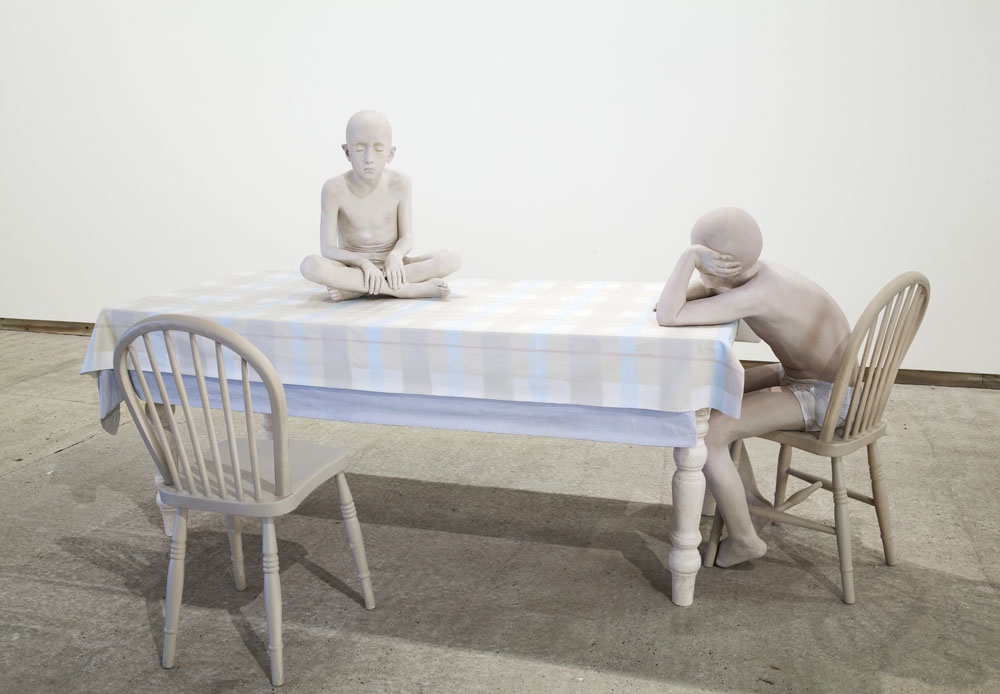 update 9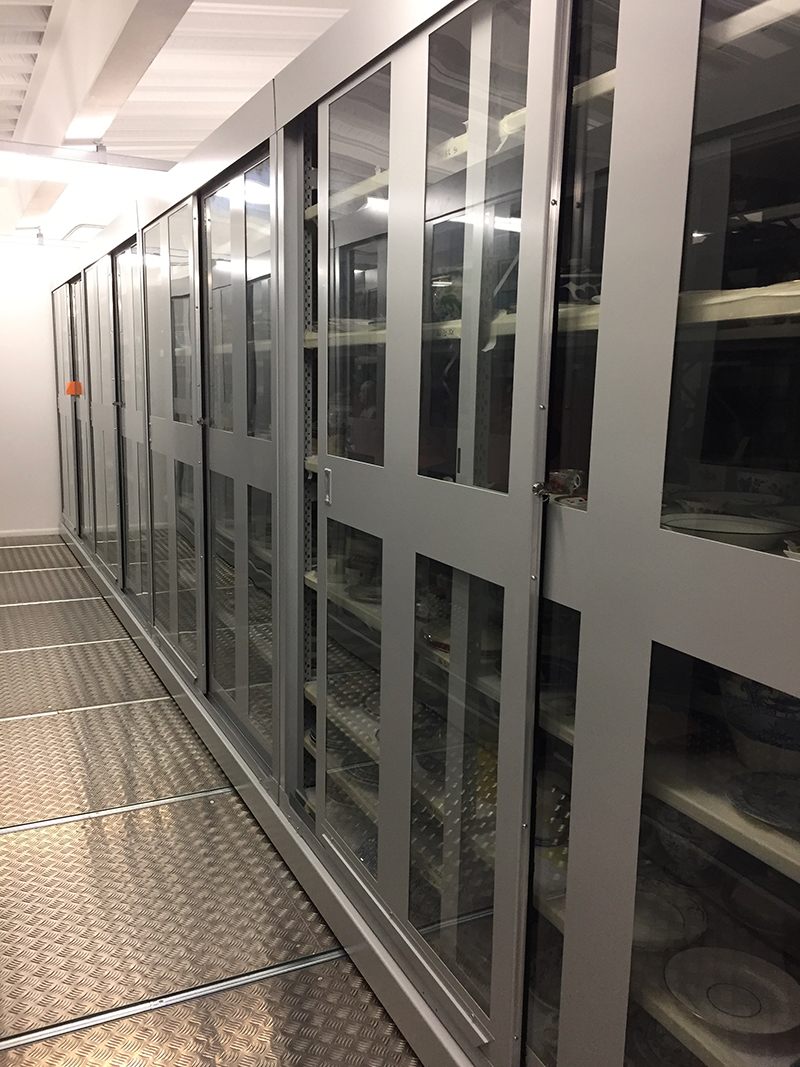 The first trials of plaster models for this project have begun!
This one turned on the lathe.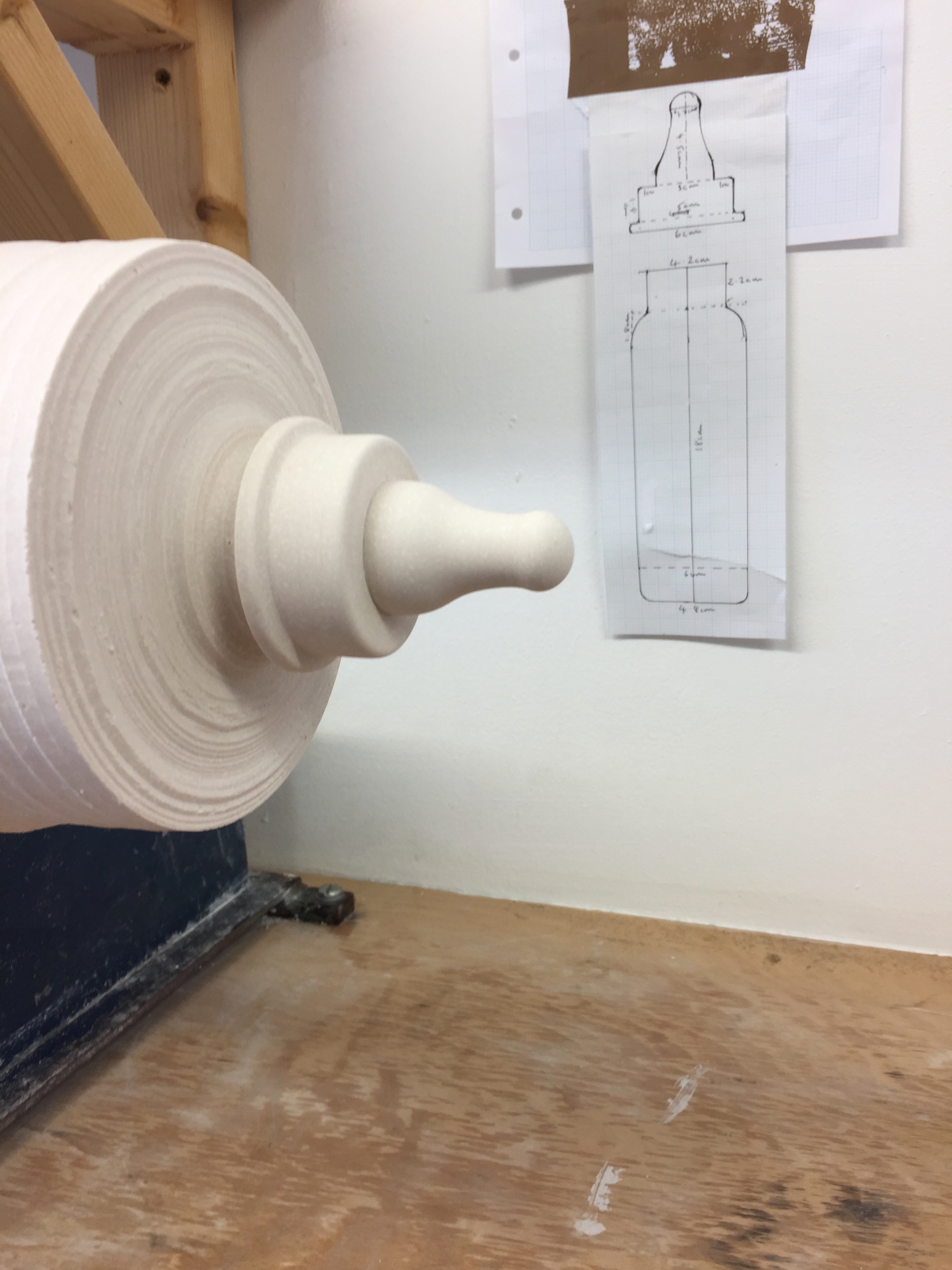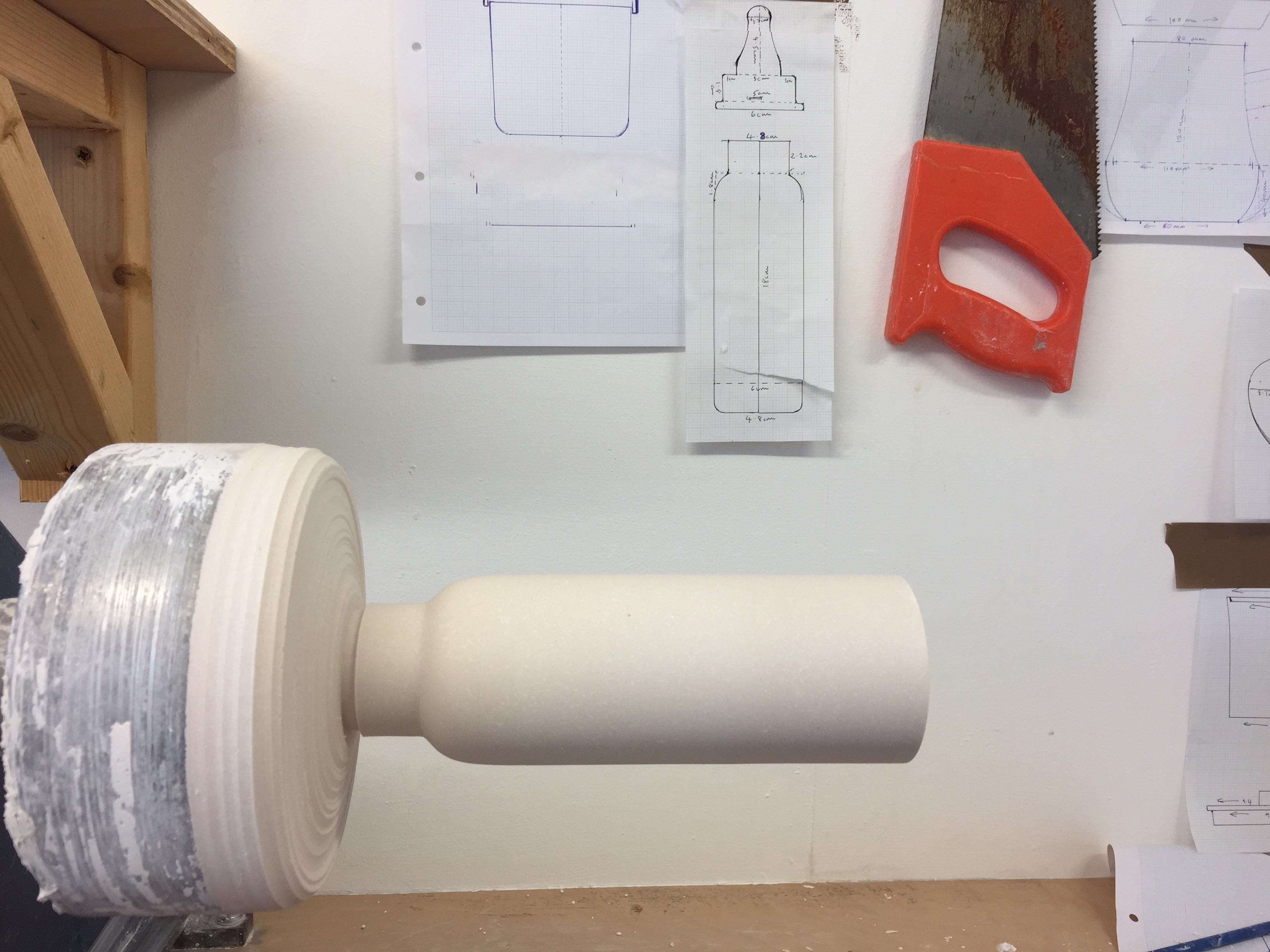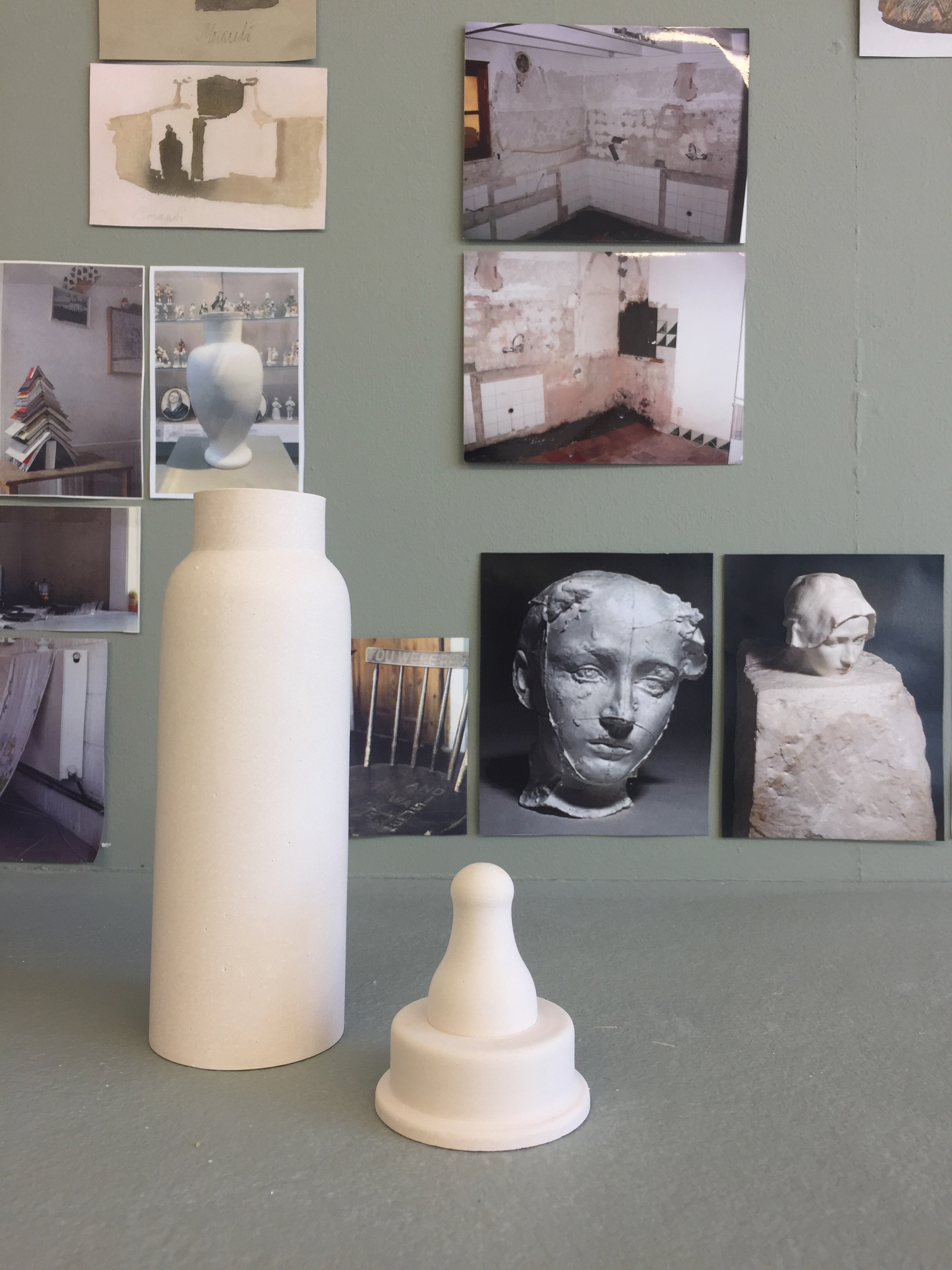 update 10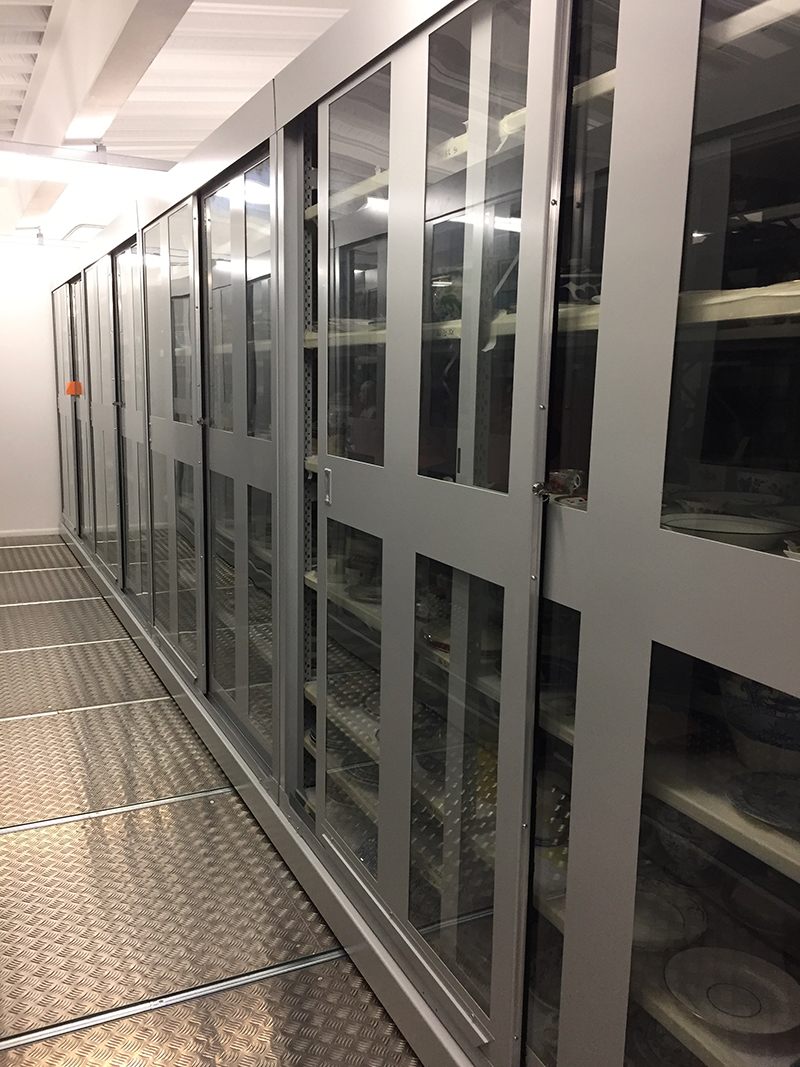 "Dissolving margins . . . her margins were softening and yielding"
"Reno had lost his usual outline she now had a brother without boundaries"
My Brilliant Friend, Eleanor Ferranti
Image: Snow at Giverny, Claude Monet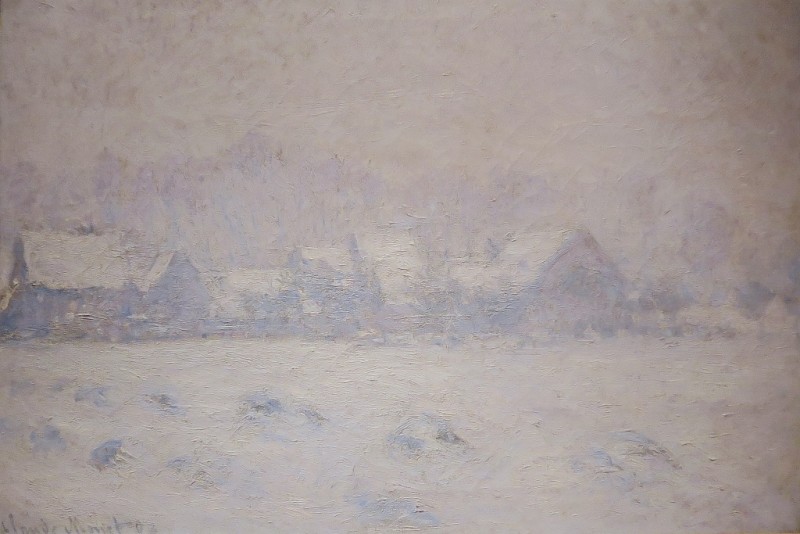 update 11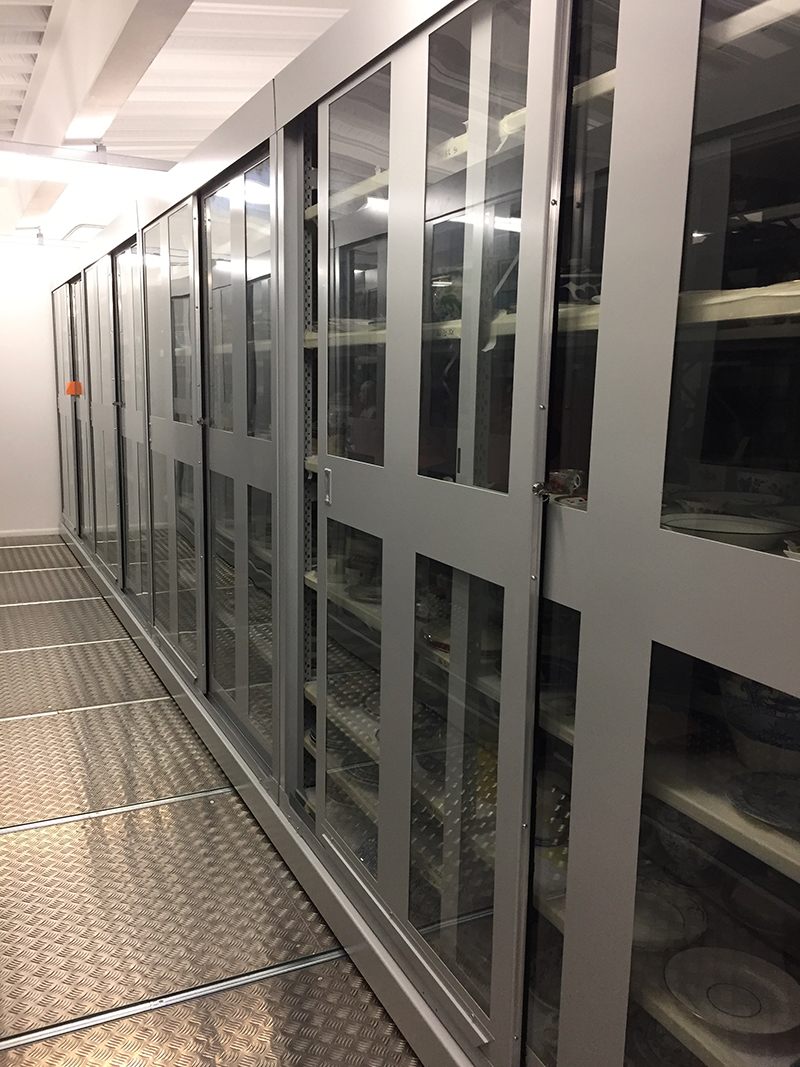 "I spent a year there with my little daughter on the top floor of an old office building . . . I felt as if I were in a secret chamber unknown to anyone"
'It was only then that I realised how deeply attached to the building I had become as if the warmth of my body had permeated the vacant room on the third floor each step of the stairs even the noise of the shutter. I began scanning the ads in estate agents windows I wanted to find a new apartment before the studio was taken away from us. That way I could leave behind intact like a living thing the self that was by now an integral part of the building.'
Territory of Light, Yuko Tsushima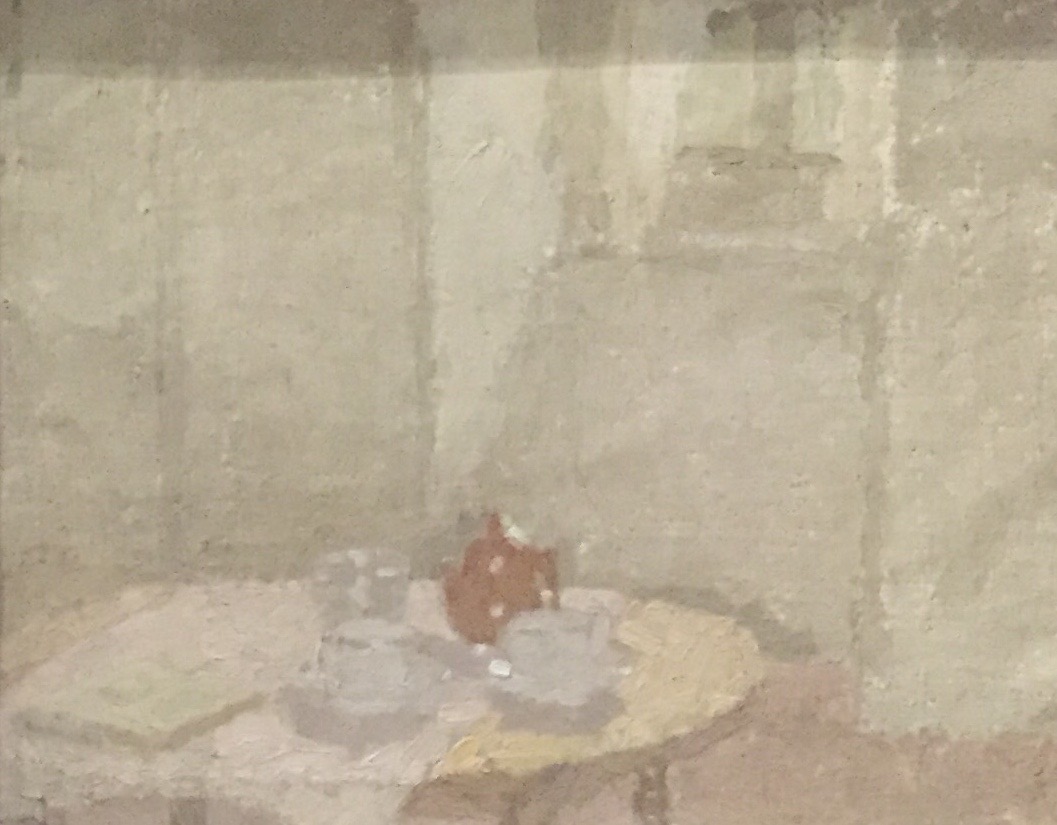 update 12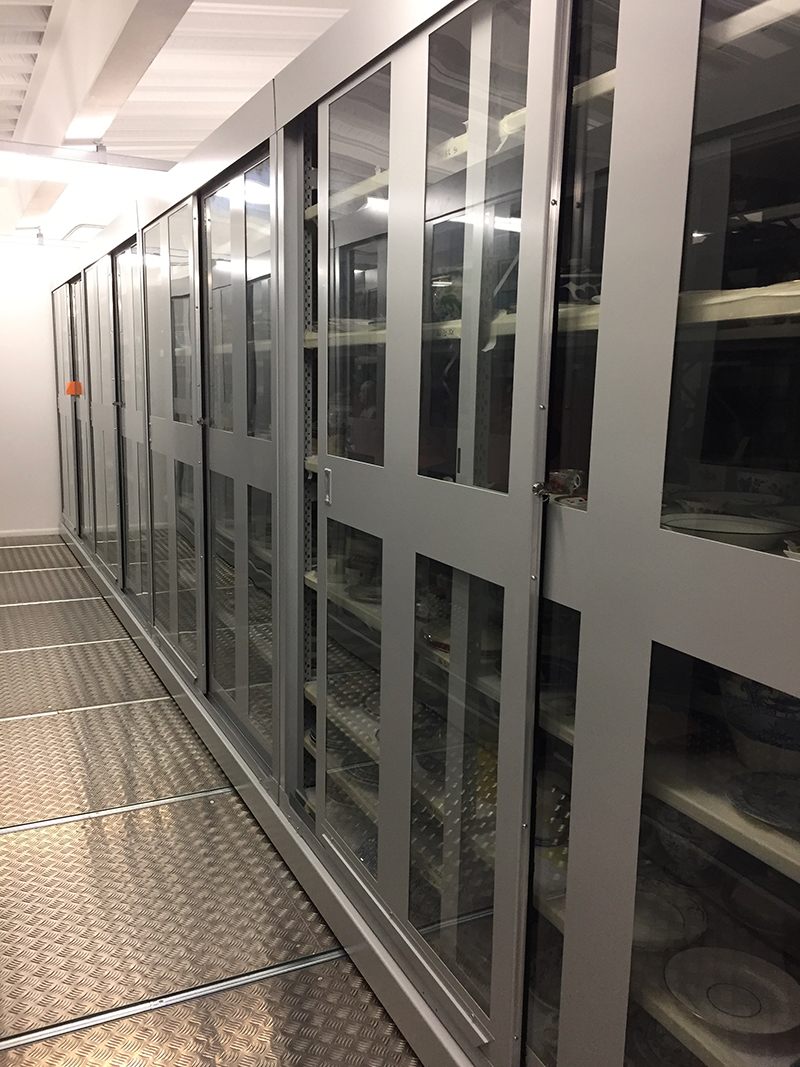 Identification / clarification of core values for this new work at this stage was fundamental.
The meeting was incredibly useful and left me with much to reflect upon.
I had my first meeting with Ingrid Murphy (Academic Lead for Transdisiciplinarity, CSAD) today. Ingrid has agreed to be a mentor for me throughout the course of this project. I've asked Ingrid for a number of reasons – she has fluency with the materials and processes I will be using and I know her to have exceptional skills in perception, reflection and communication when critically appraising artist's work.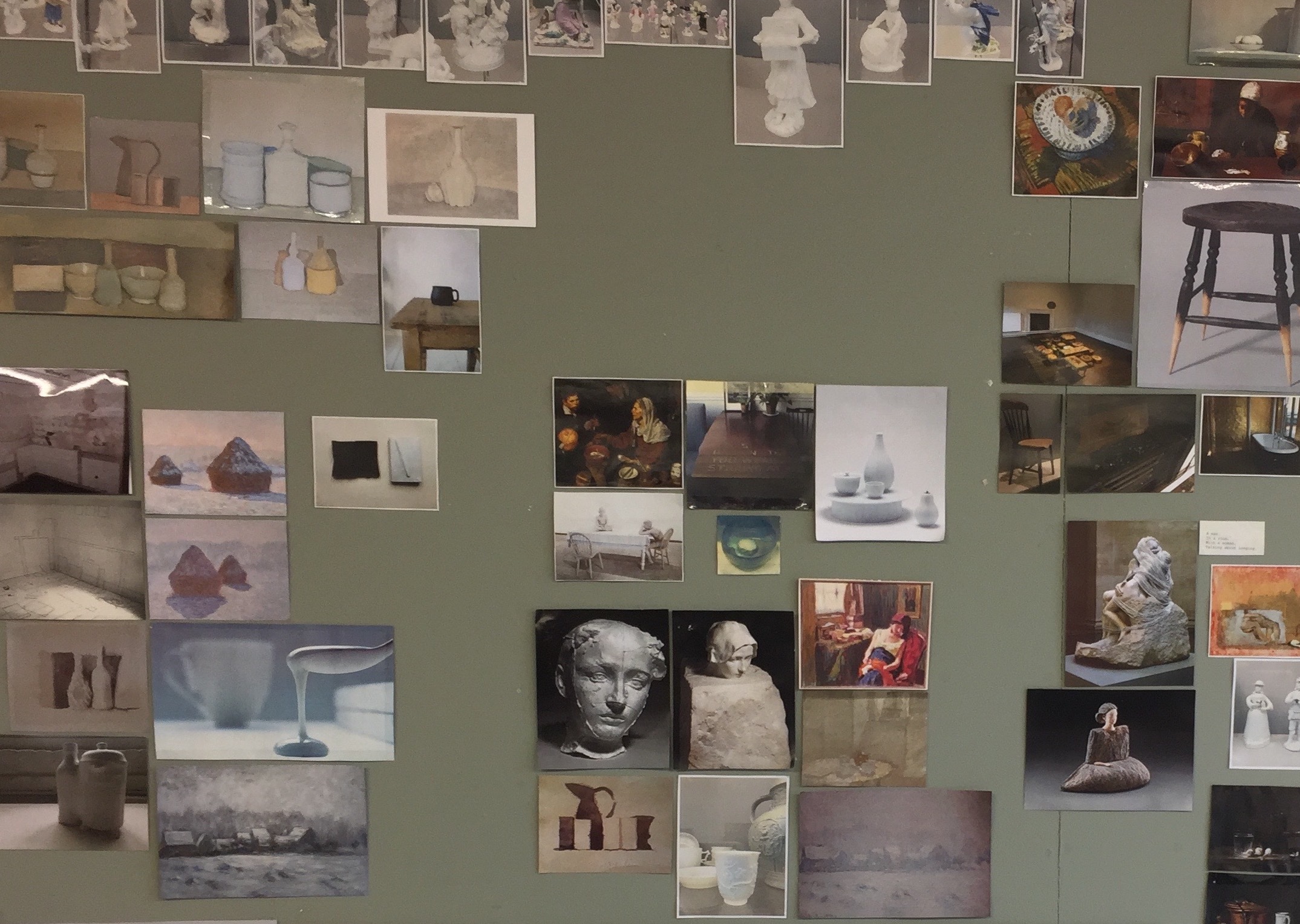 update 13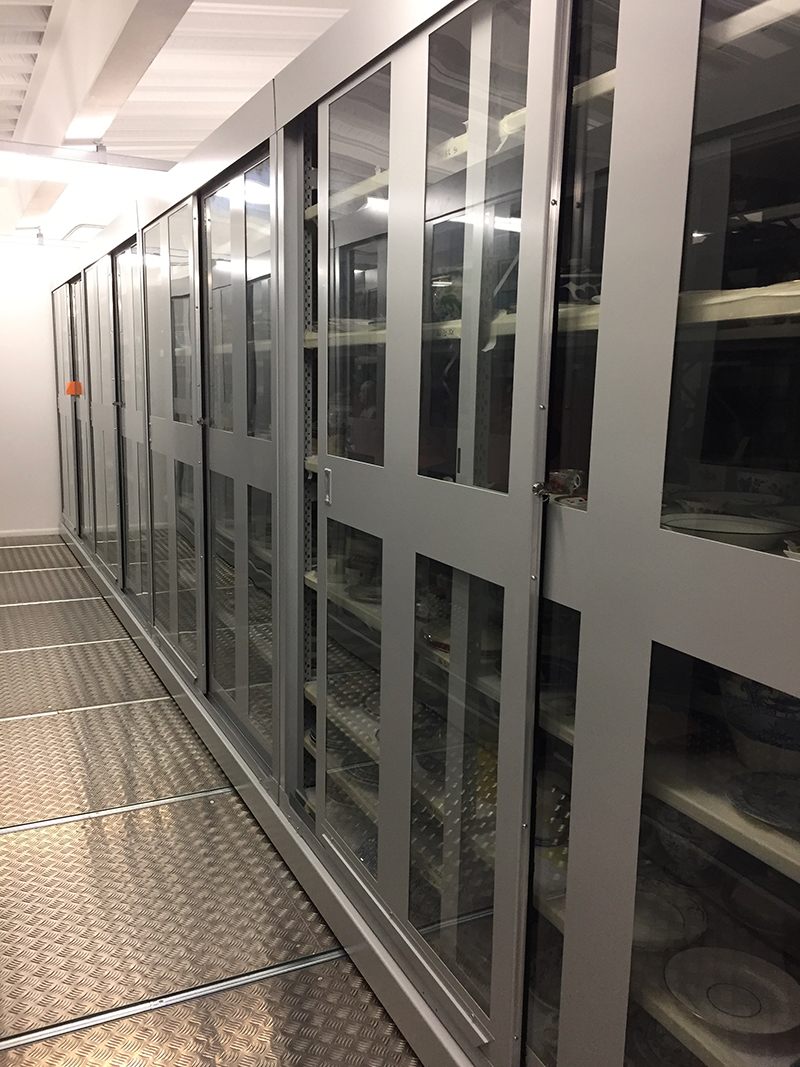 LABOUR: domestic labour / tools of production / craftsmanship / language of labour / process / time / attention / invisible labour
MATERIAL: material as metaphor / material vibrancy / movement between states / materials of value / material to speak of itself / porcelain / walnut / brittle / fluid / of the earth / machined / refined / raw
ORDINARY: home / living space / prosaic / mundane / domestic / backdrop / every day moment / mundane / objects of use
A HUMAN LIFE: existence / ordinary / intimate / disquieting / tender / unsettling beauty / a woman / an adult and a child / the incandescent beauty of existence / wonder
STILL LIFE: stillness / quiet / space / a moment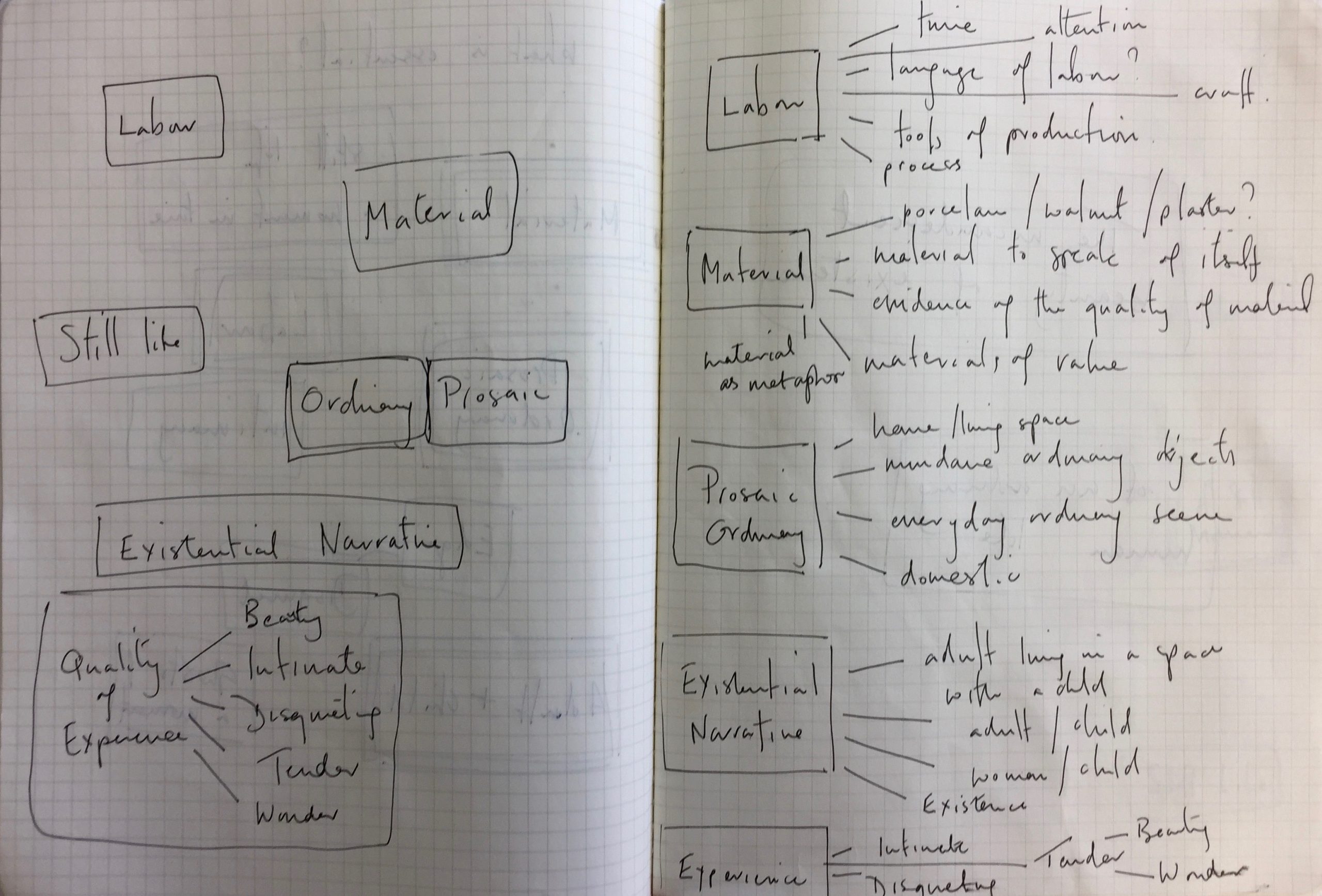 update 14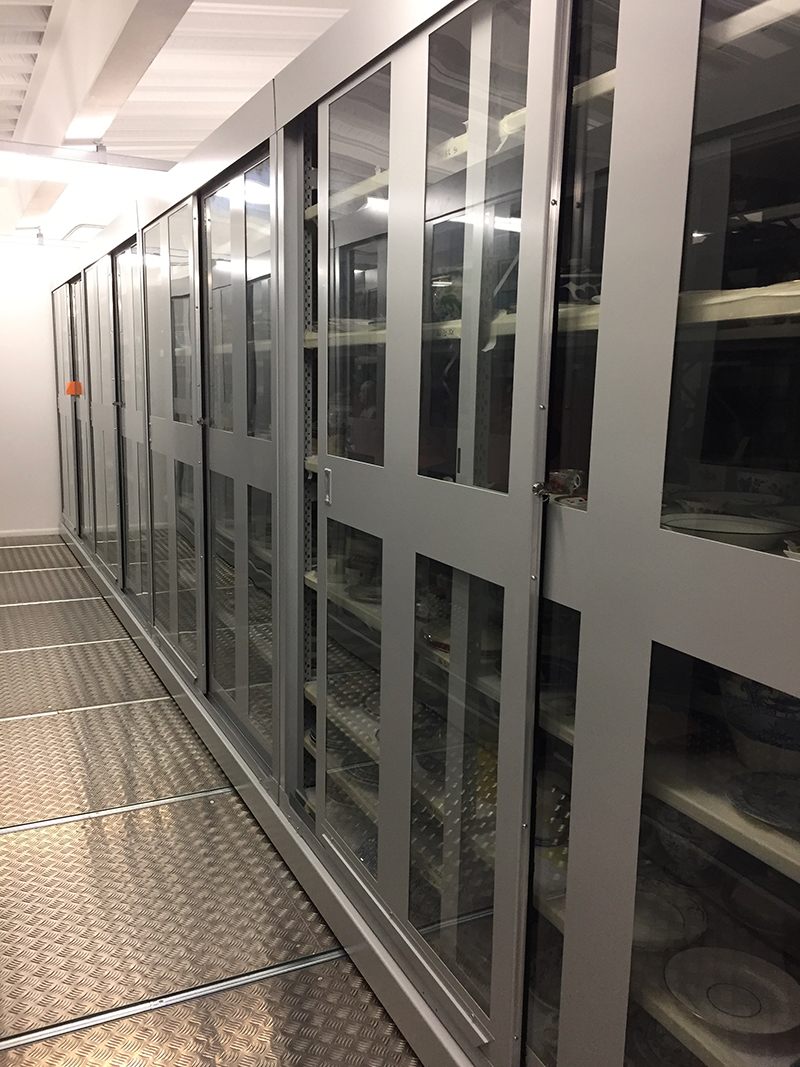 I can't seem to take my eyes off this particular image of Camille Claudel by Rodin I have on my studio wall. It has such a tenderness about it. The exquisite carving of her face and head and the raw quality of the stone material together are beautiful to me.
The presence of the raw material seems to illuminate the refined quality, the craftsmanship, the labour, the time involved in the carving of Camille's face.
Its something I want to explore. Labour. Material. Craftsmanship. Human.
Image: Camille Claudel, Auguste Rodin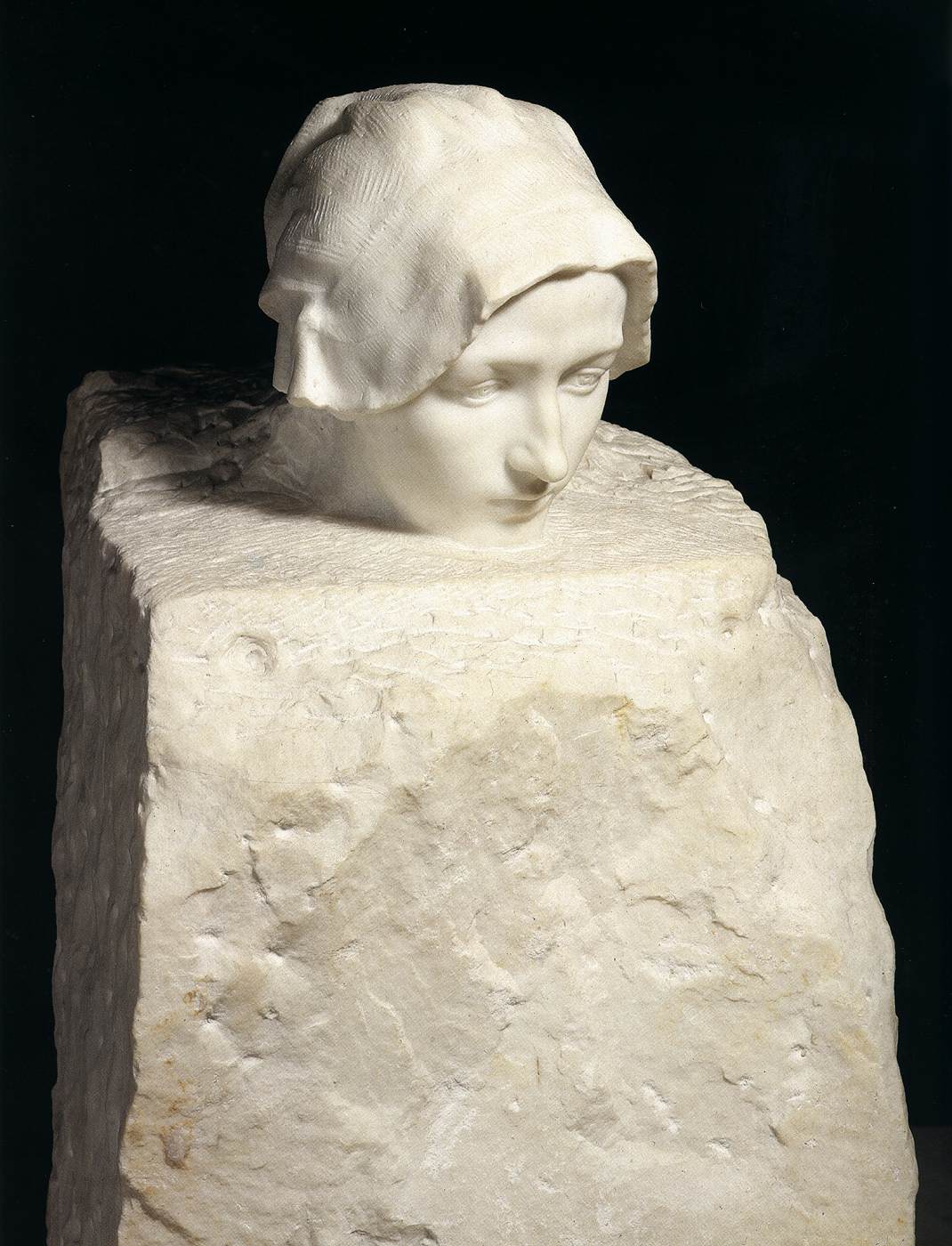 update 15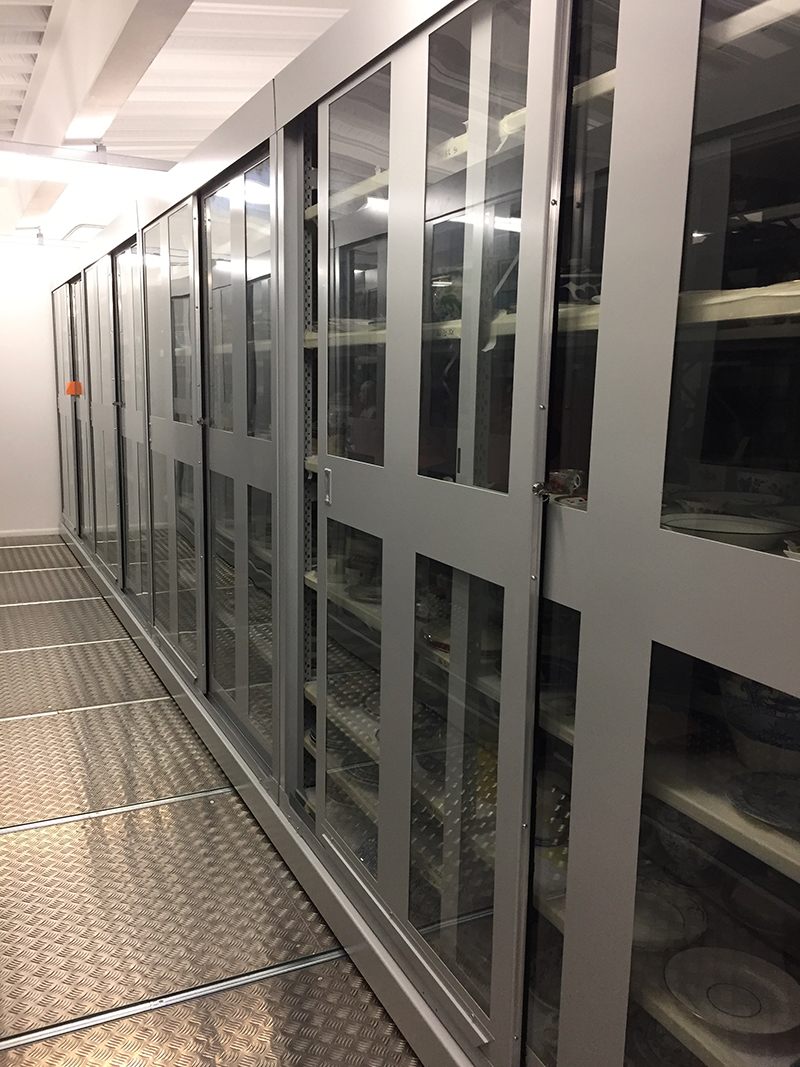 It's a movement towards something, though the roughly hewn aspects don't feel raw enough. The circular nature of the lathe carved marks still evidence the hand of the maker of the machine. I want the material to speak of the earth – of the primitive, the primal, origins, beginnings.
I've been trialing partially carving objects on the lathe … leaving elements unfinished, only partially carved, roughly hewn plaster together with refined aspects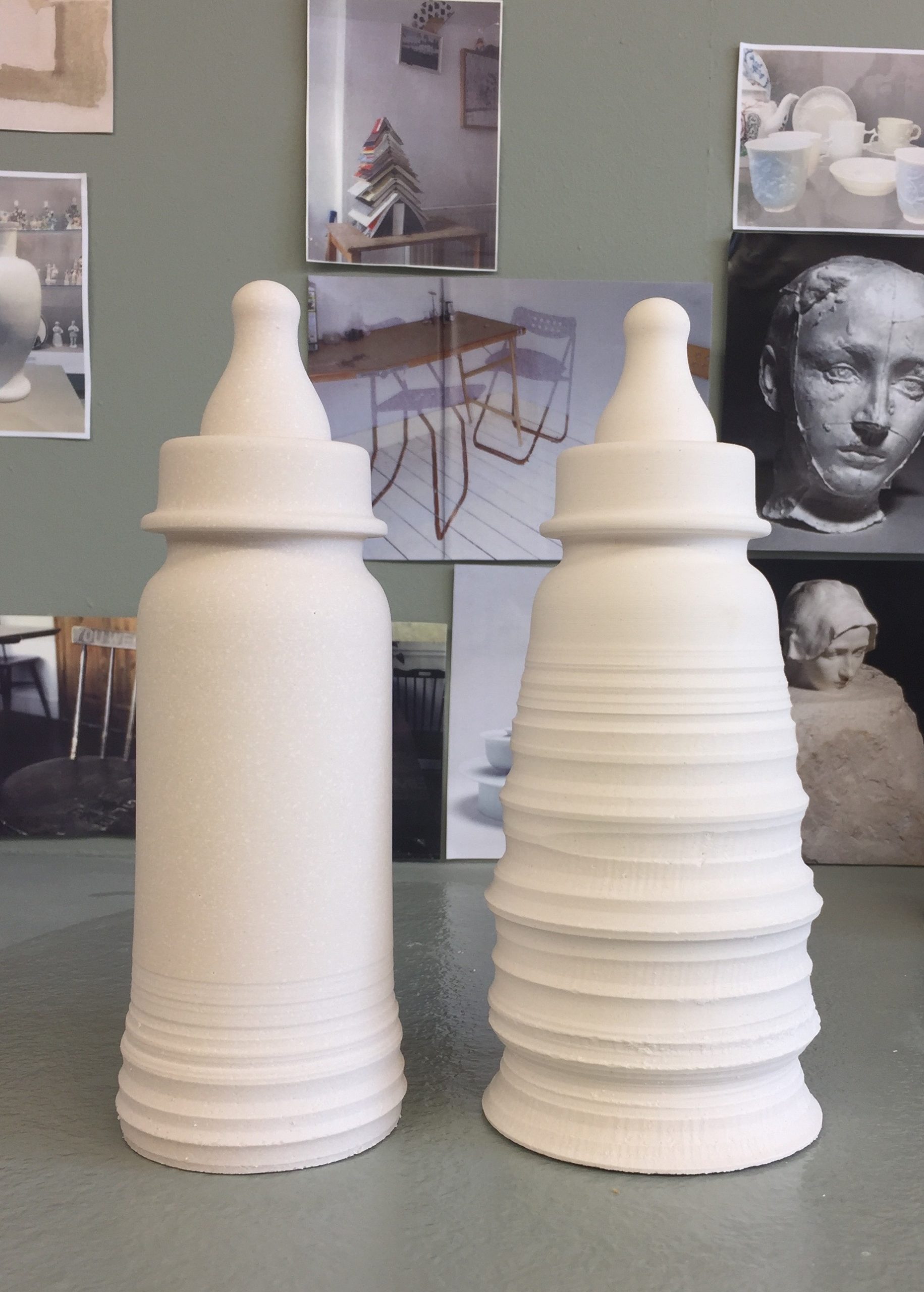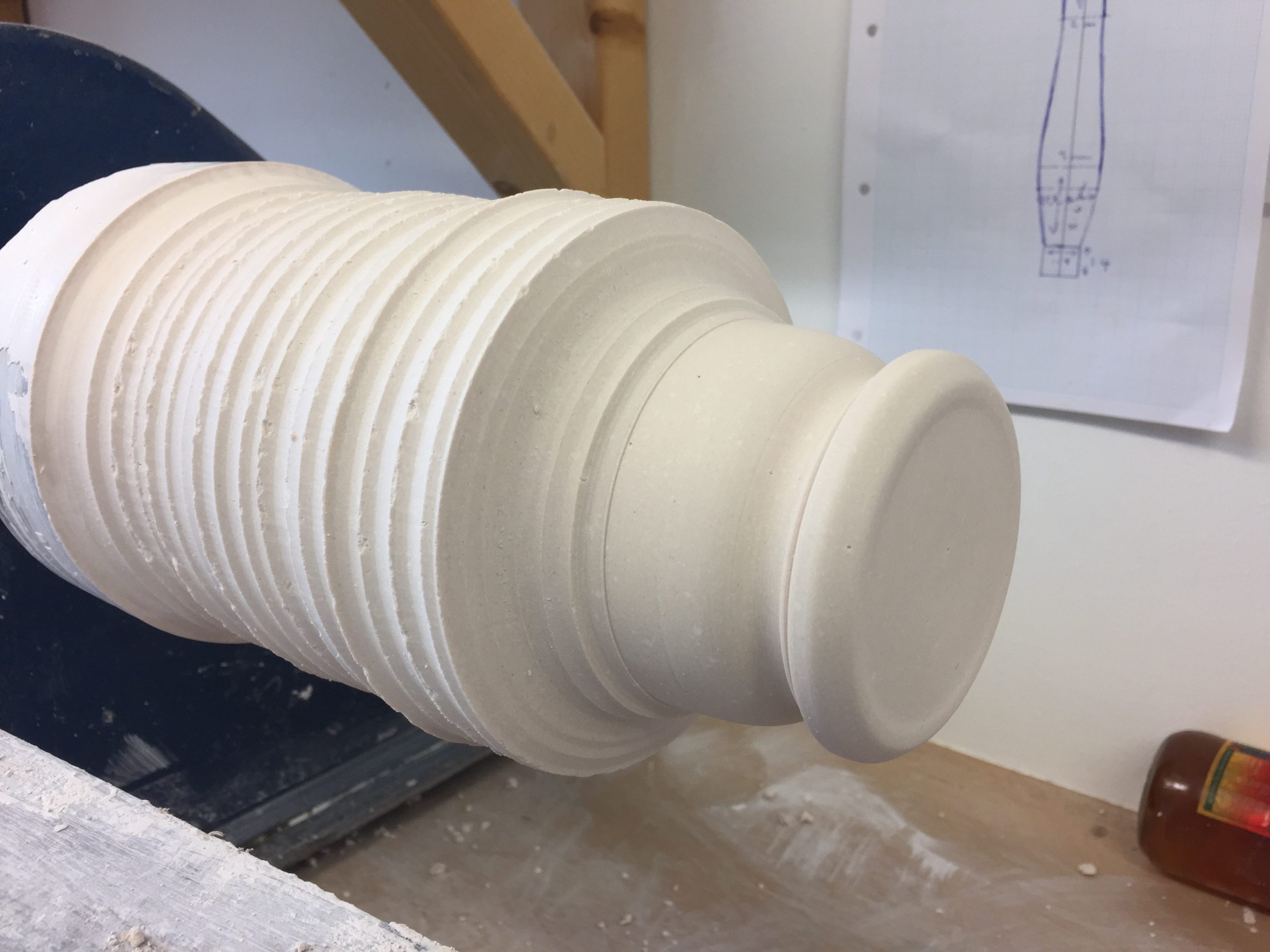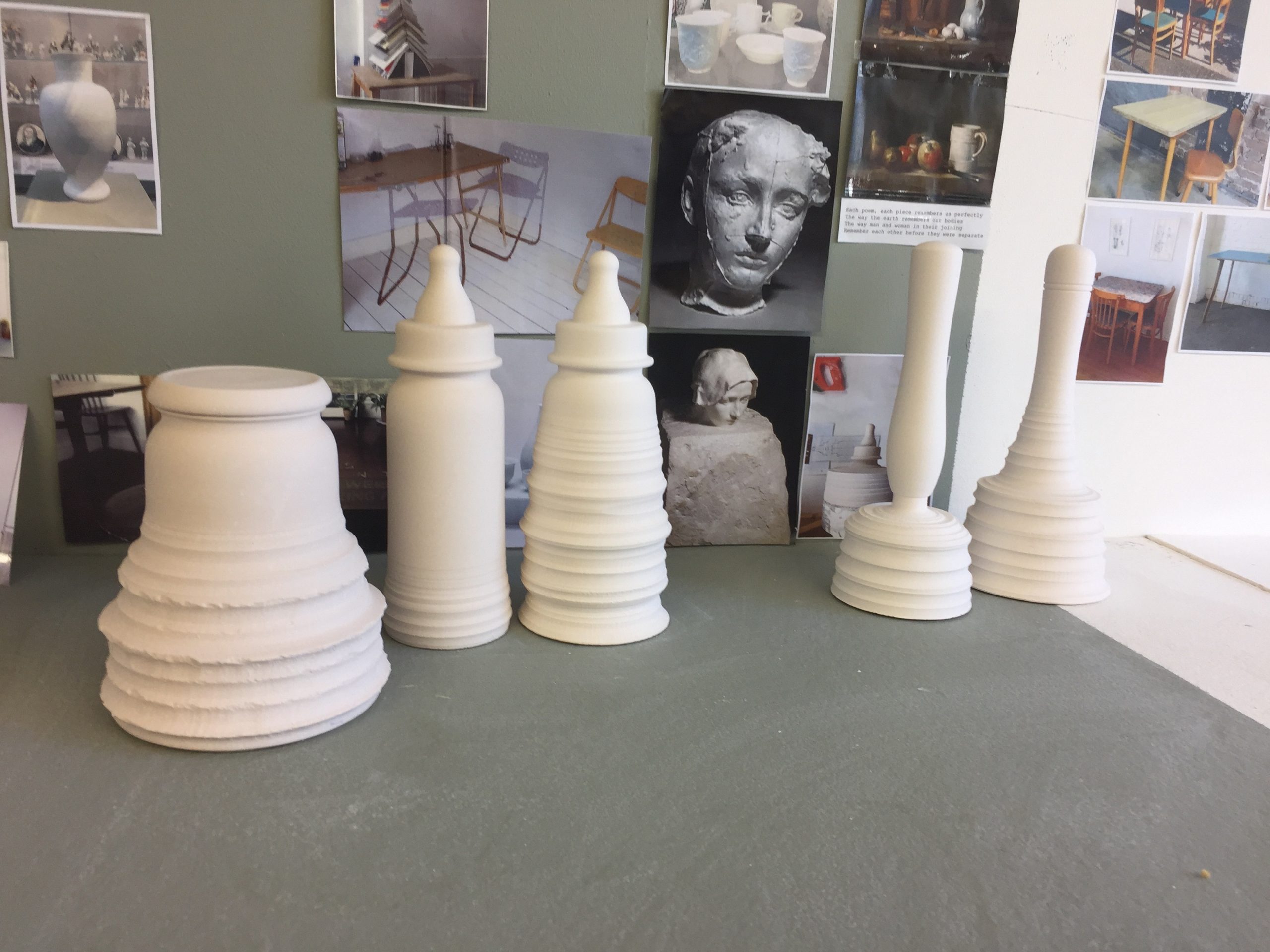 update 16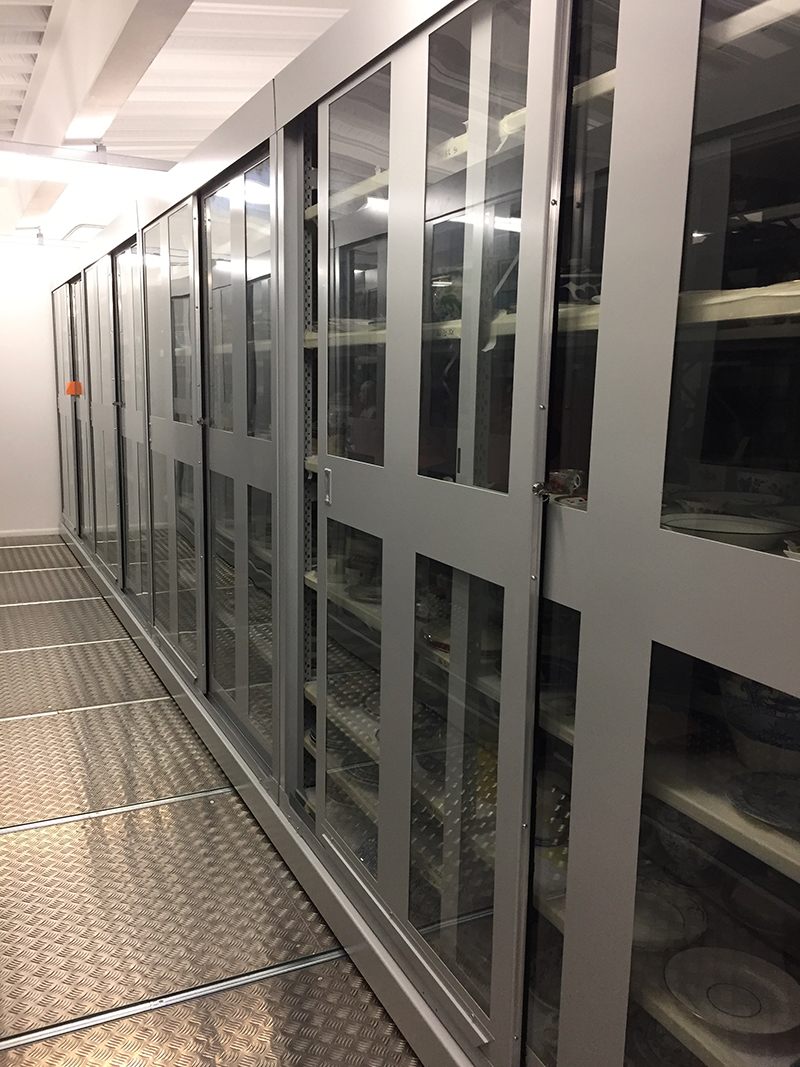 Above: Old Woman Frying Eggs, Diego Velazquez
Right: Kitchen Maid with the Supper at Emmaus, Diego Velazquez
I've been pondering on what it is about these paintings by Diego Velazquez that I'm drawn to and I realise they are both of women at work surrounded by the objects of her particular domestic labour. It is also something to do with each of the women's relationship with and knowledge of those objects I think.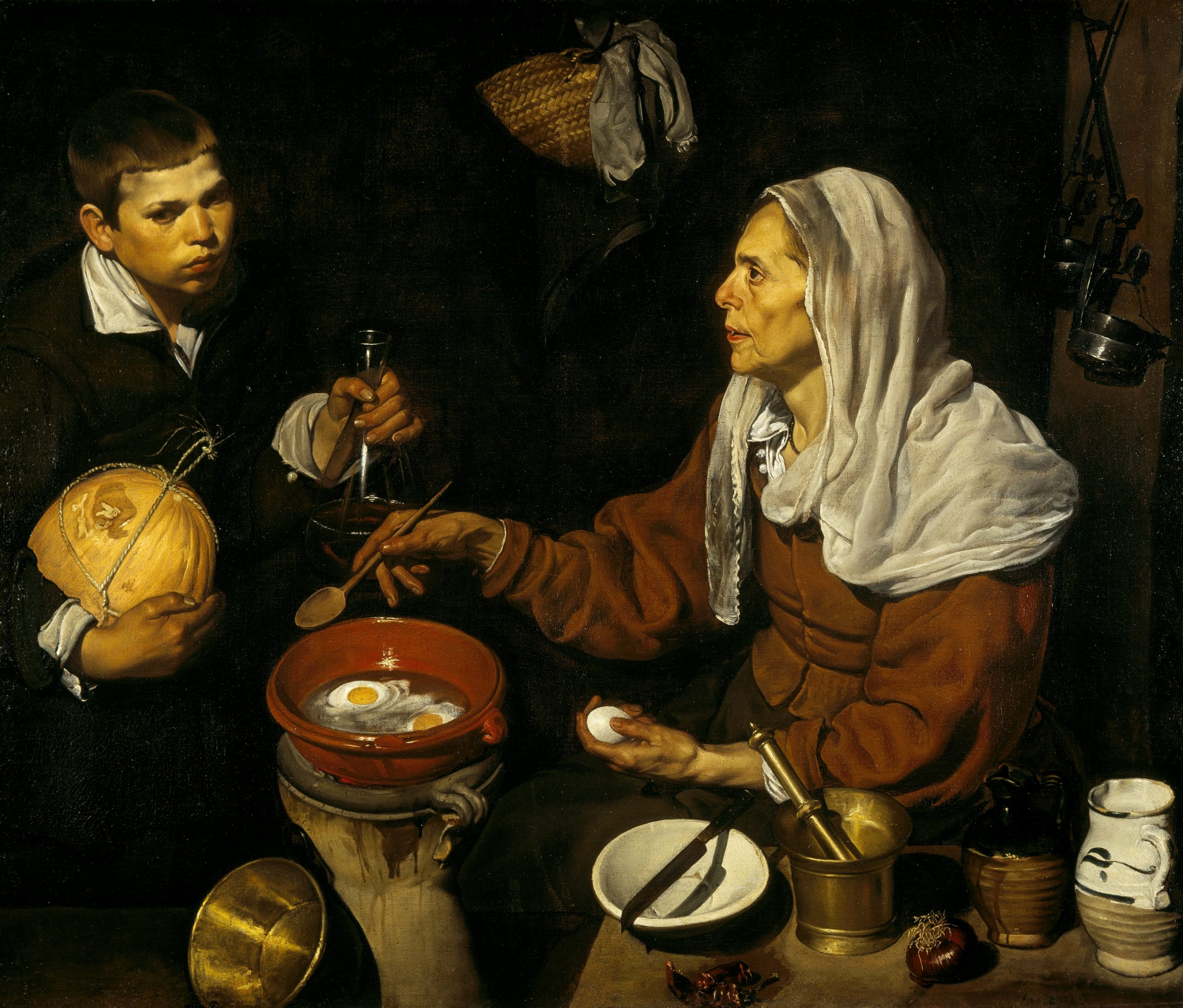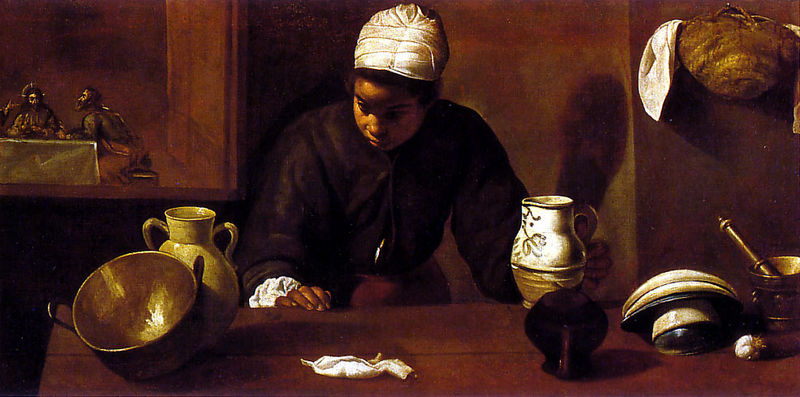 update 17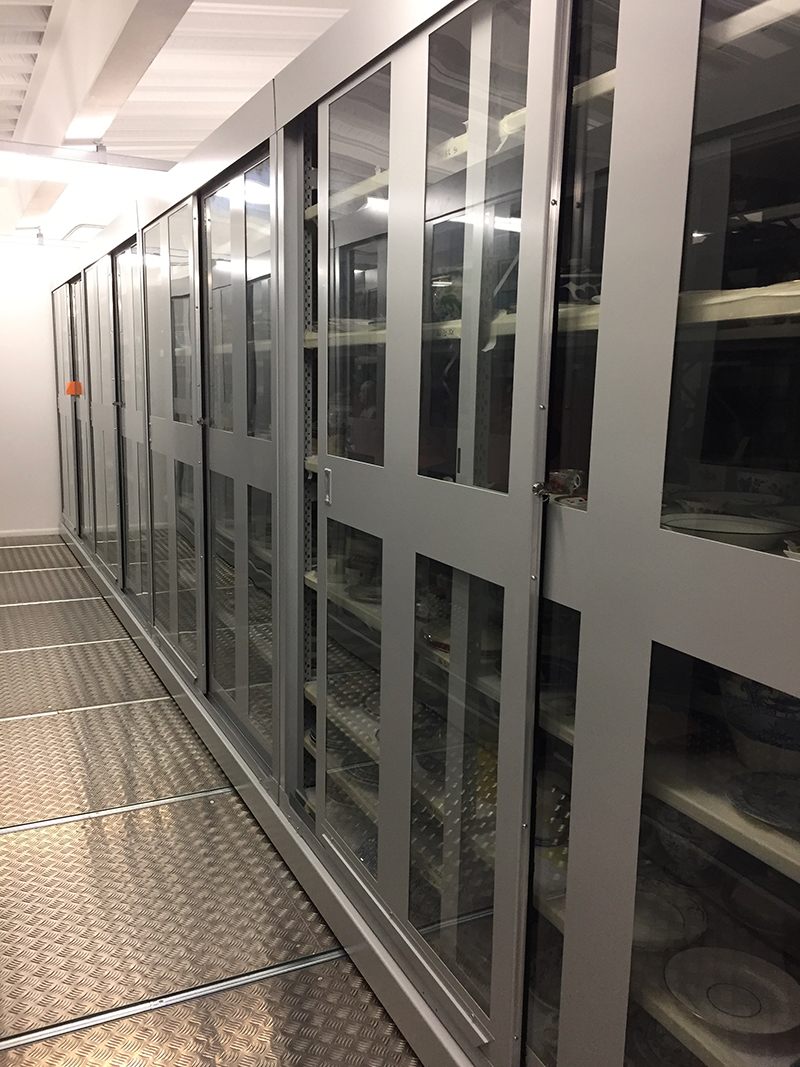 But also there were his tools . . . And somehow his thoughts seemed to be visible too - in his placement and arrangement of things within this space - on the walls, on the shelves. I could almost sense the conversation he was having with himself and the objects and the space as he lived and worked there.
In the room was his bed, an old writing table, a drawing table, an easel, and all around on narrow shelves the many simple objects that appear in his still lifes: bottles, containers, vases, jugs, kitchen utensils, boxes.
In November, I spent a few days in Bologna visiting Morandi's studio and the Musee Morandi. My visit to his studio / sleeping room felt very significant. I just stood and looked and looked and didn't want to leave.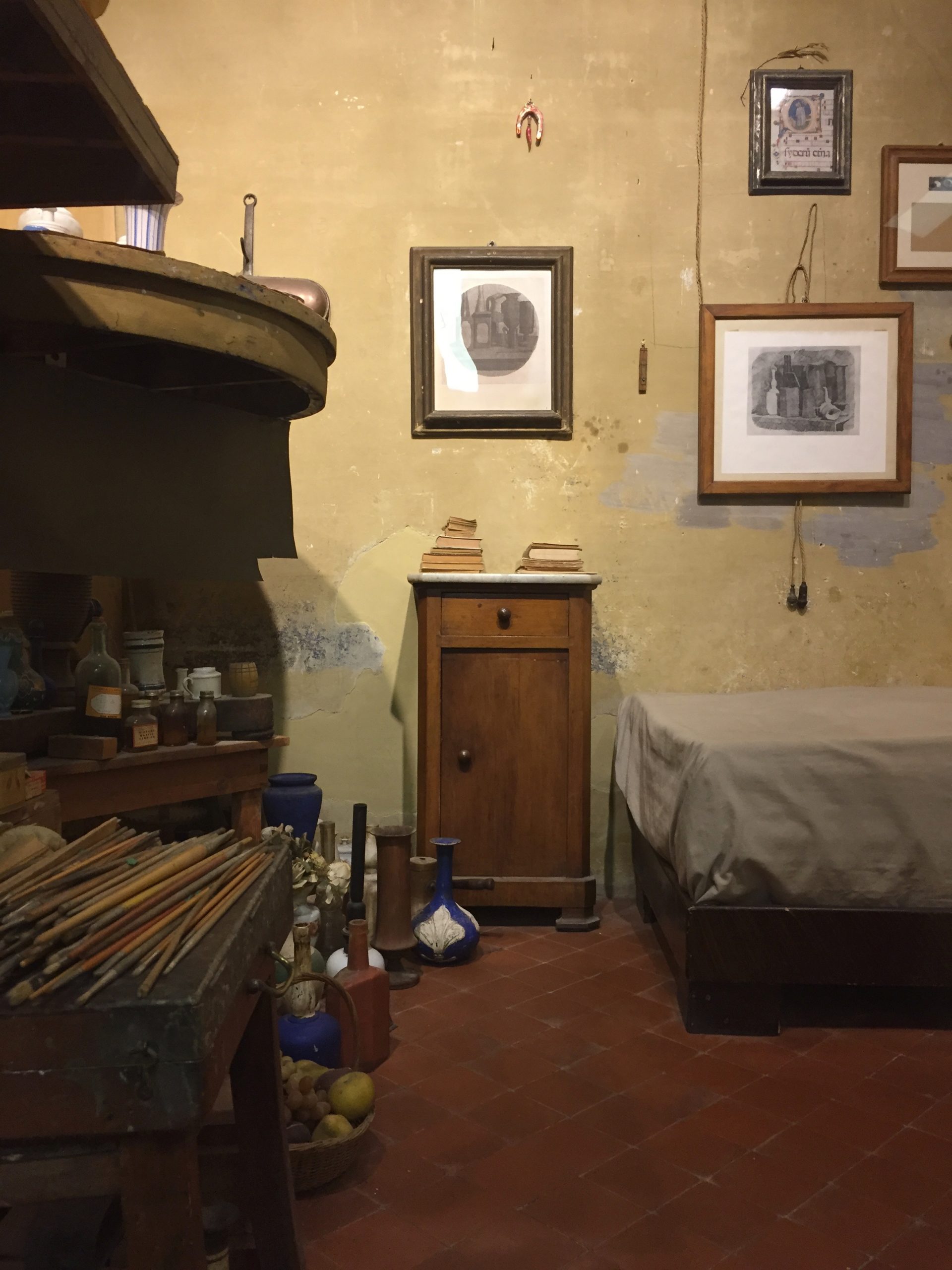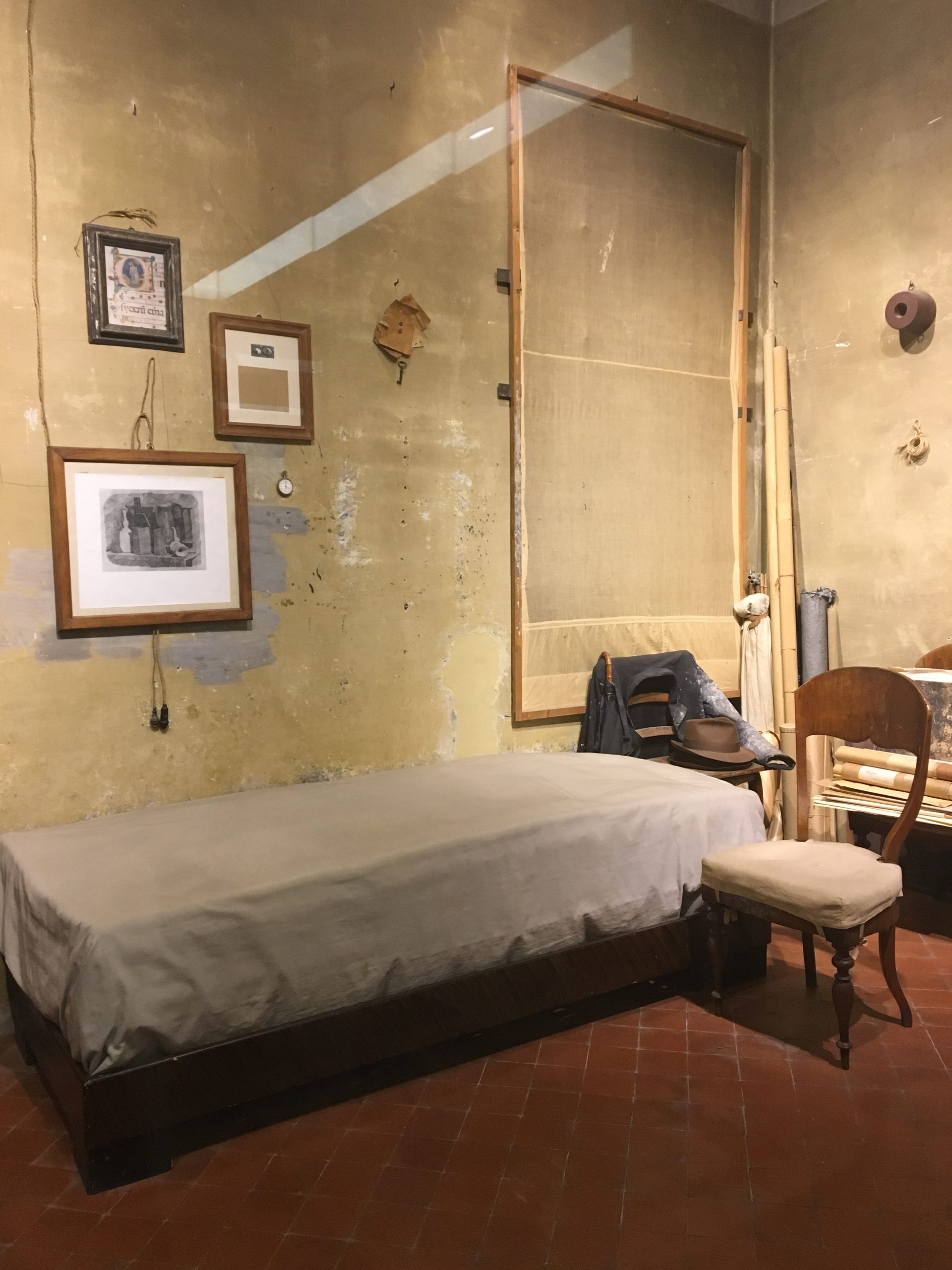 update 18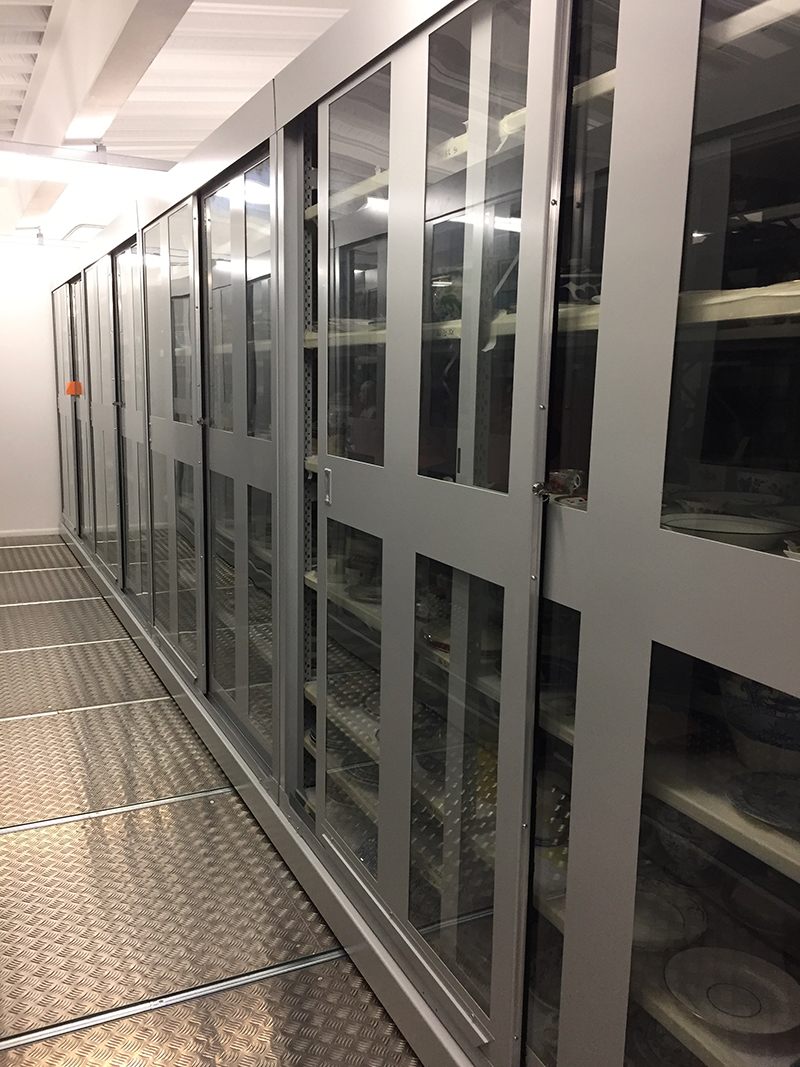 Morandi spent his whole life working as a painter and etcher from this small studio flat in Bologna. His whole life in one place; painting varying arrangements of the same simple of objects. I find myself very moved by his level of commitment to these simple objects. The attention he was prepared to give the same objects over the course of a lifetime is extraordinary to me and feels profound. By paying homage to them through his time, commitment and attention for me he seems to pay homage to existence.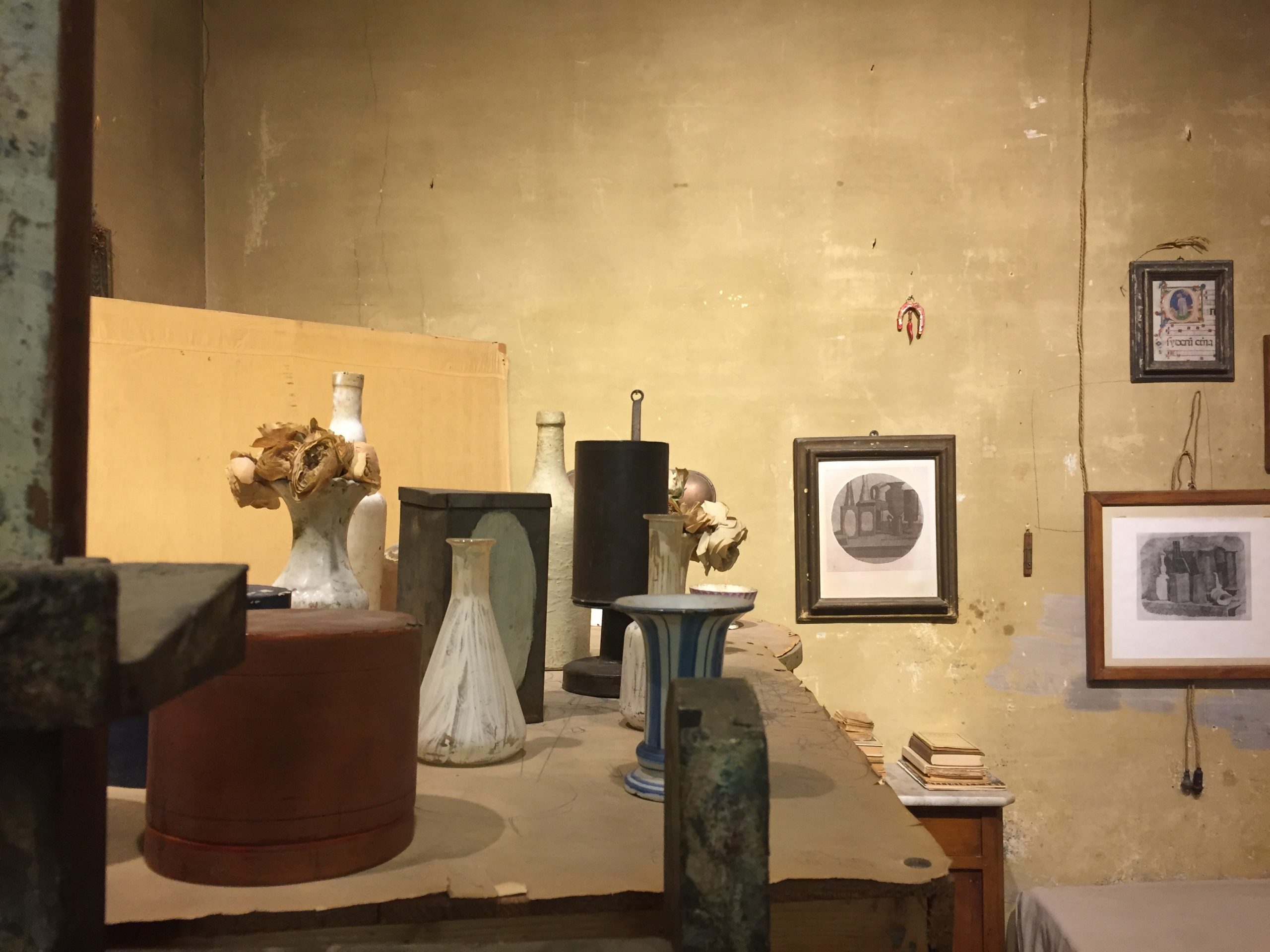 update 19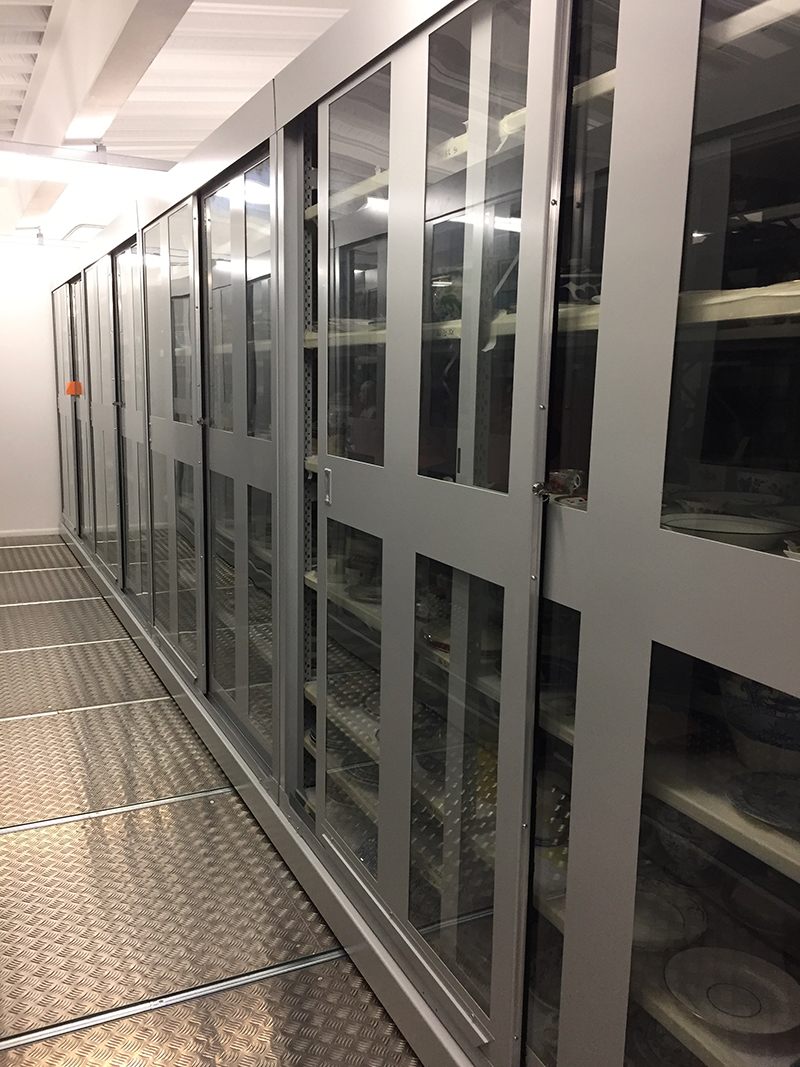 Through the previous project I carved objects from plaster either on the lathe or by hand, made plaster moulds of these models and slip cast them in porcelain. The process of carving felt significant me. And I loved it. It is a time intensive activity and demands full attention. Carving a handle for a cup could take me two days. And each time there was a wonder in it for me that such a refined object could emerge from a raw lump of material.
As I return to my own studio it is the tools in Morandi's studio that have stayed in my memory and the space itself … a space of work and a space to live. The invisible labours of living seemed to be made visible in that space. And this is very much something I want to express with this new work.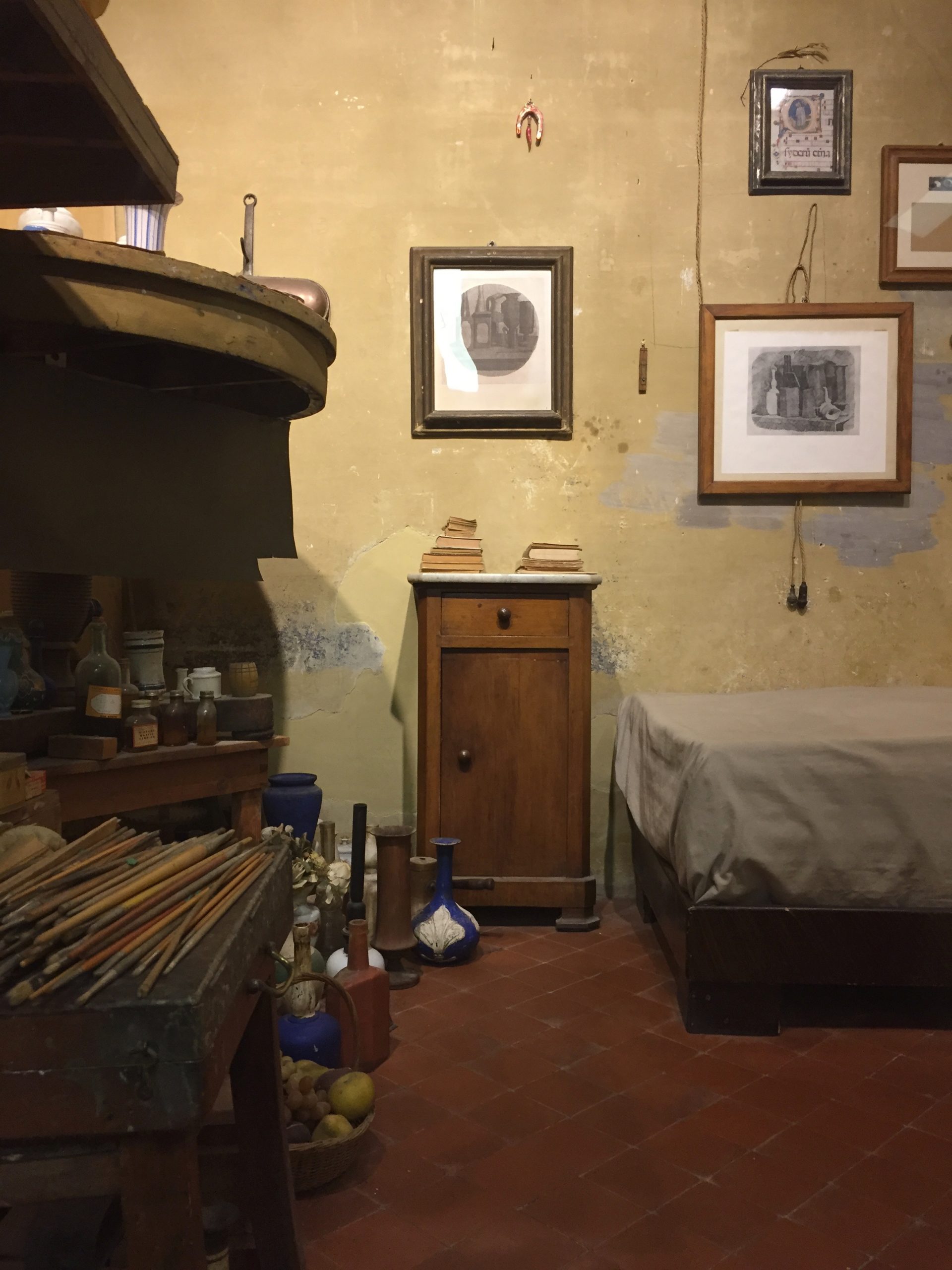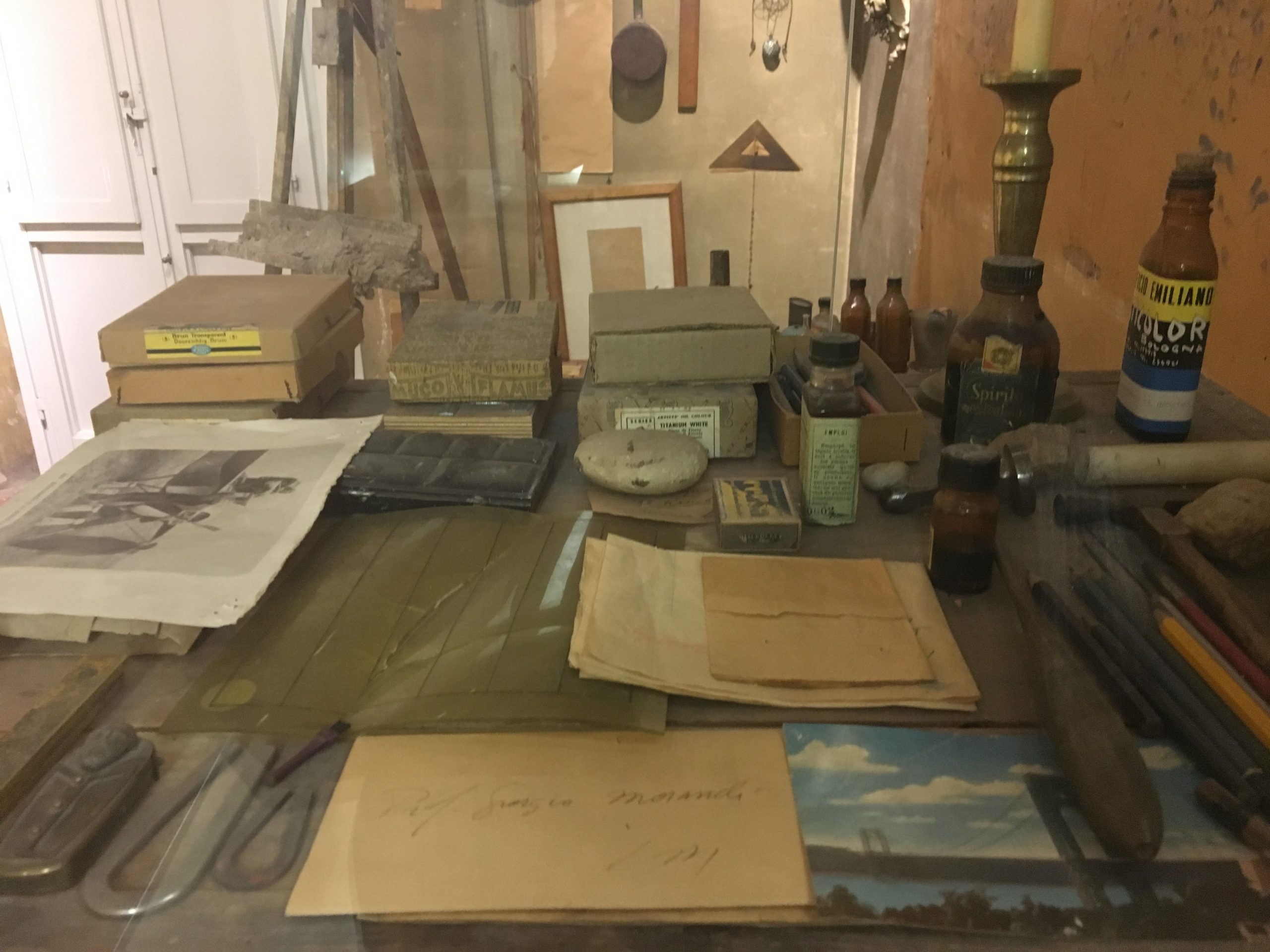 update 20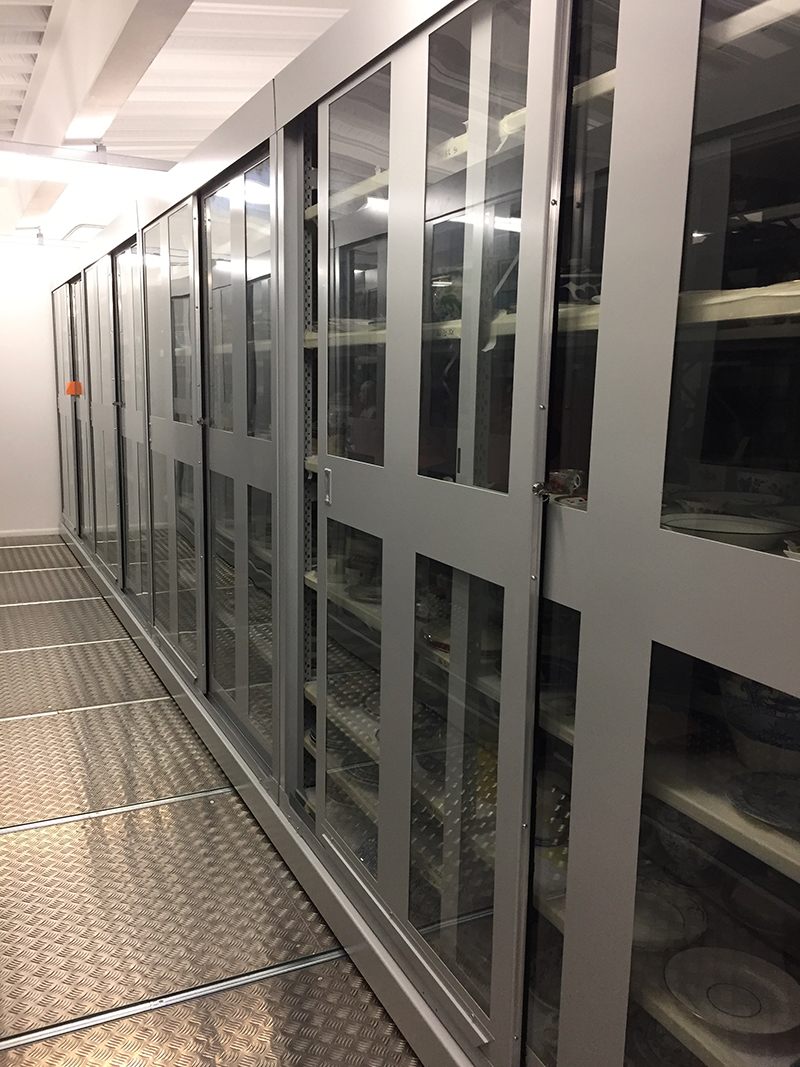 I've begun carving directly from porcelain. The process is new to me so it's taking some time to figure out. At what stage of dryness to work on the clay. The best tools to use. As a starting point I've decided to only carve tools of labour - tools of domestic labour and tools of labour from my studio.
I've begun with a nail brush from my bathroom. I've decided to use Parian porcelain to carve from. Because it is self glazing when fired it has a beautiful marble / bone like quality to its surface.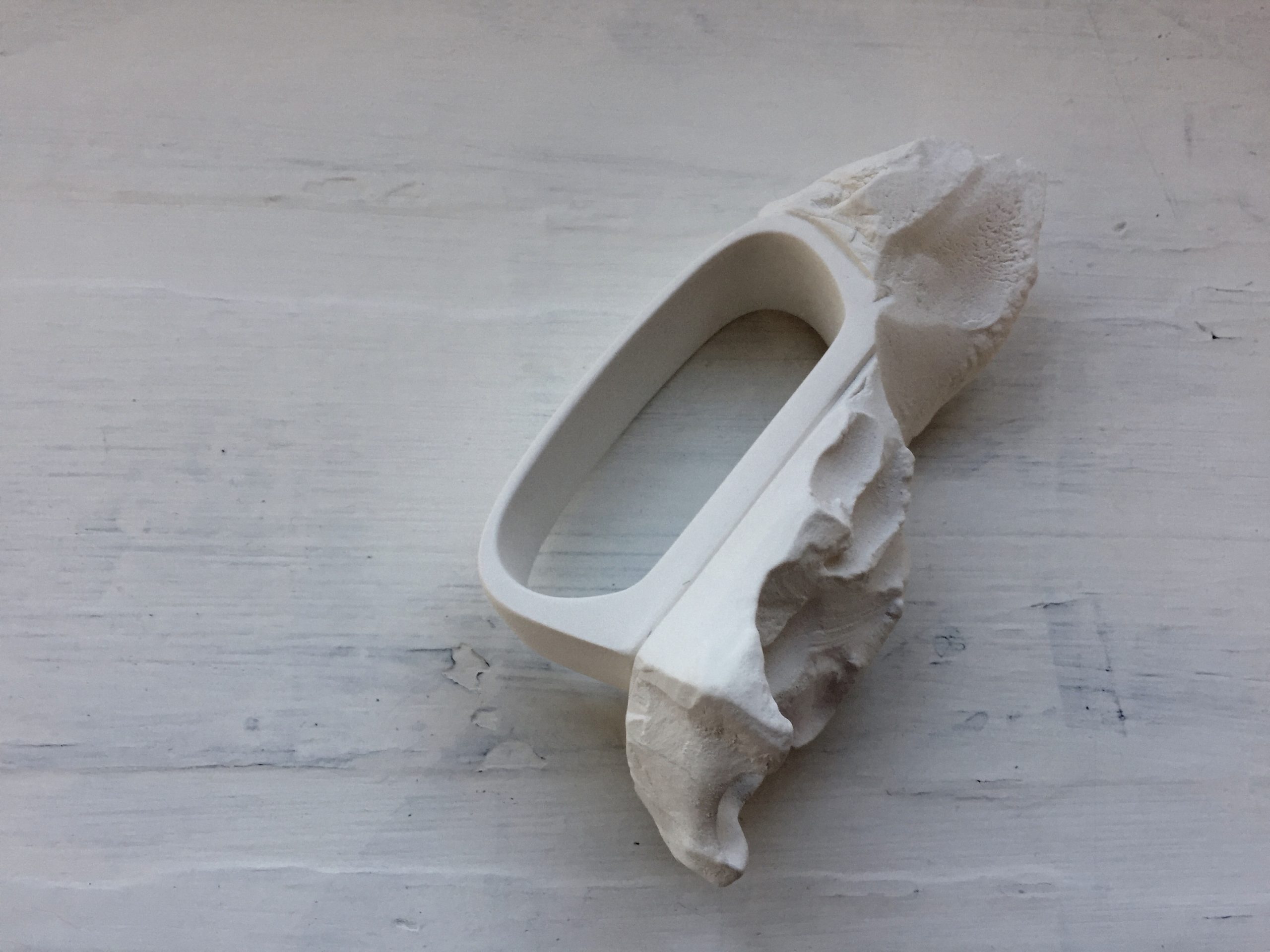 update 21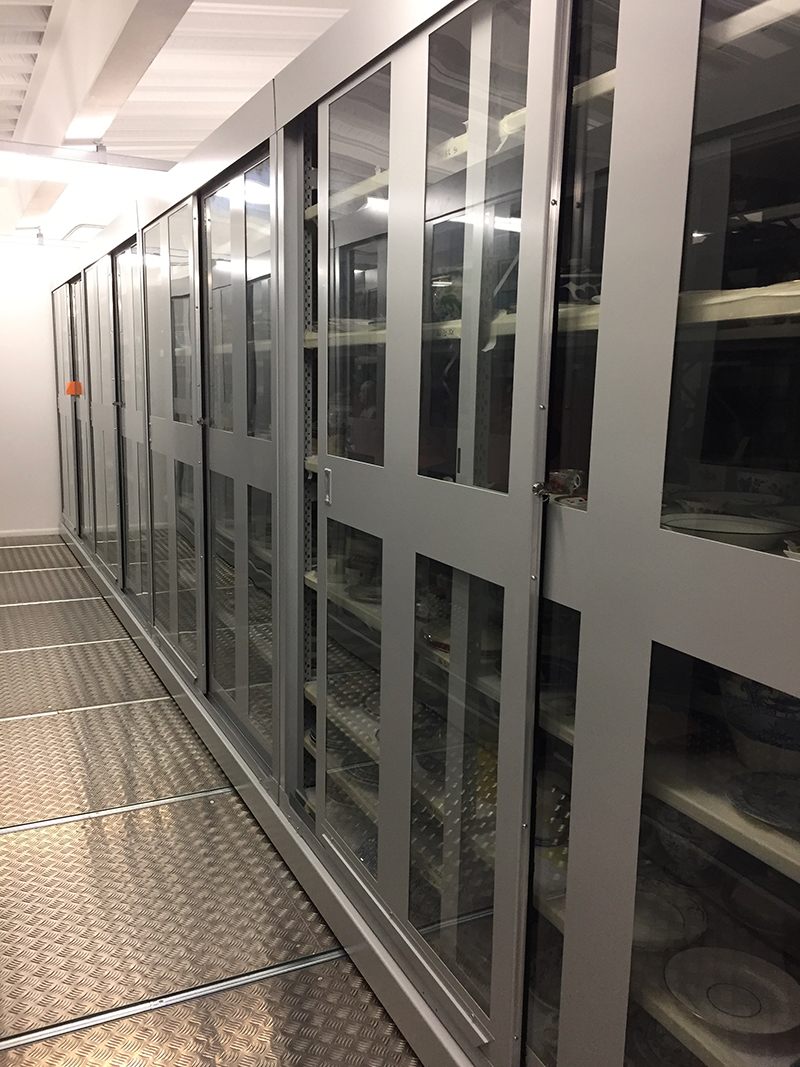 Now some of the tools I am using in the studio to carve with. Refined tool handles emerging from the pulled and torn Parian clay.
There's an archeological feel to them. Tools emerging from the earth / the ground they are endeavouring to refine. Something is being uncovered / unearthed / discovered / made visible.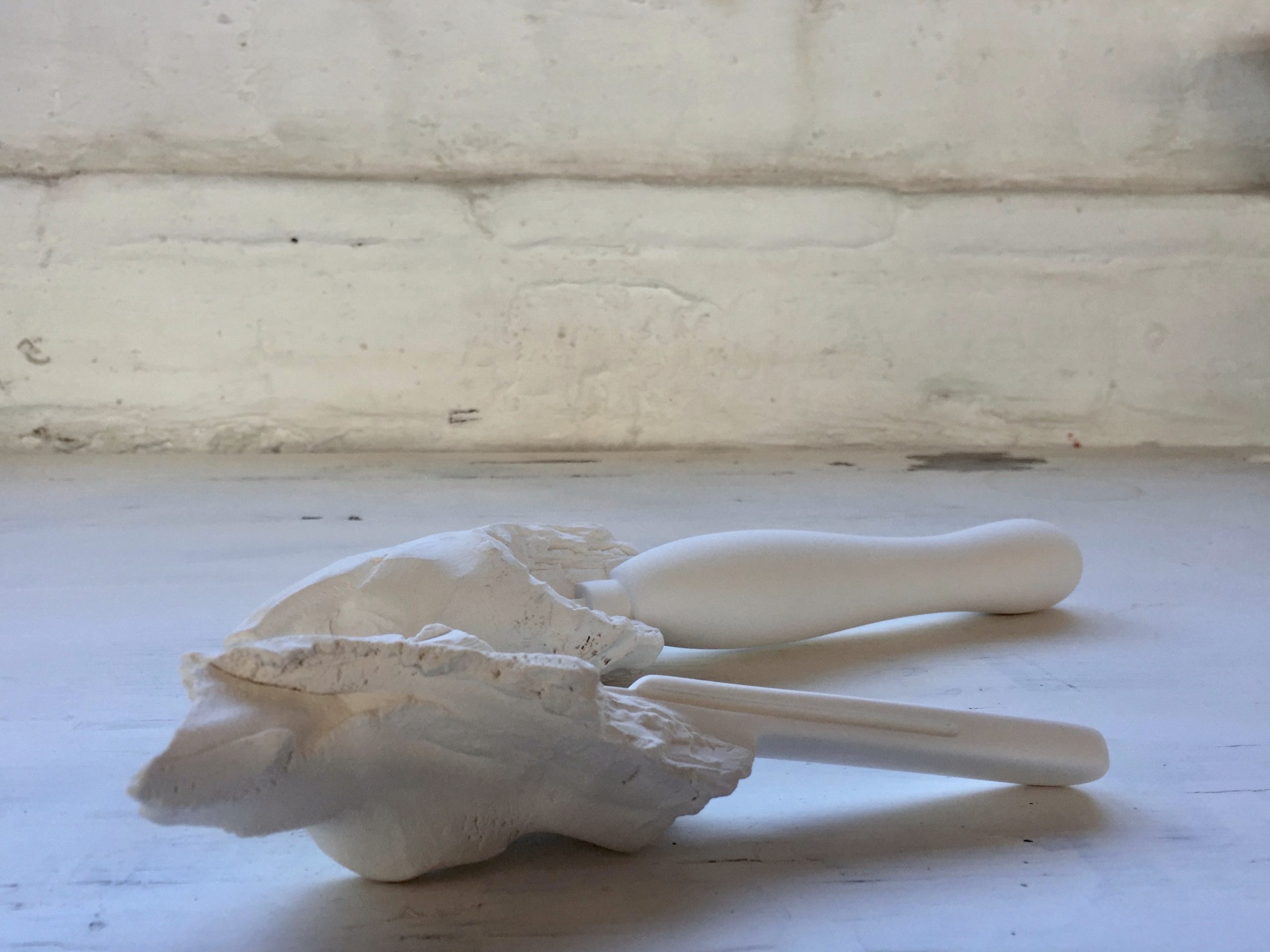 update 22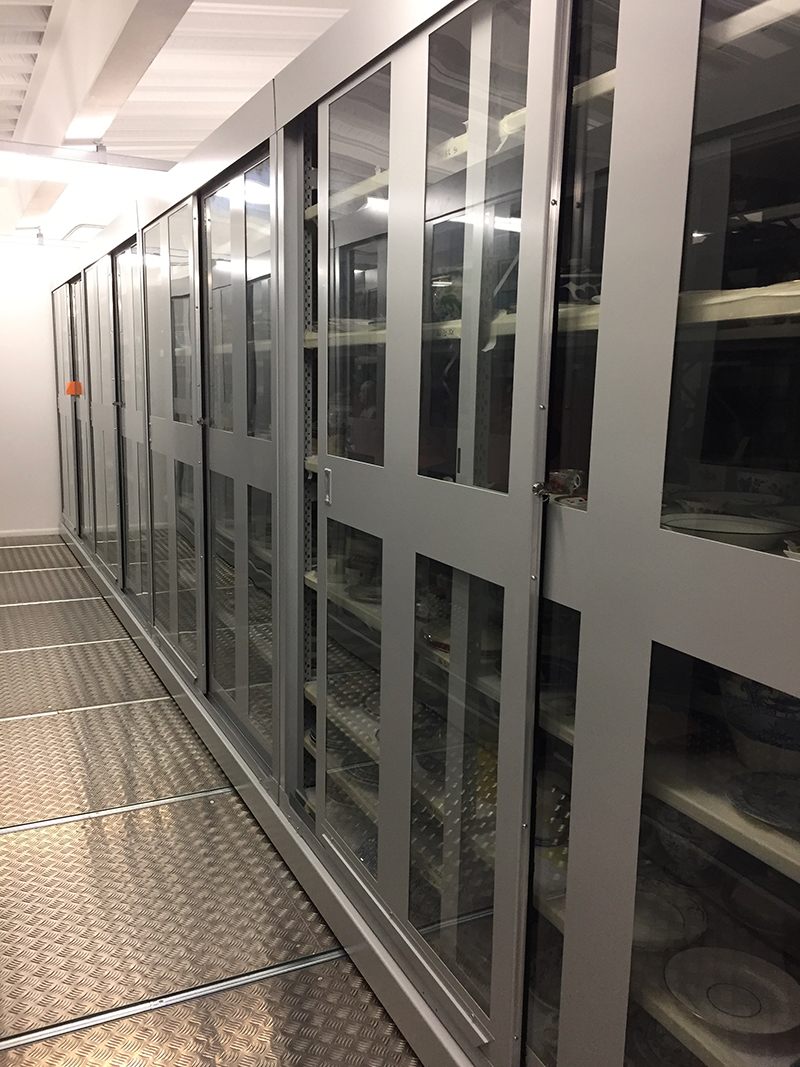 I'm finally back in the FabLab. It's been a while. I will be working in collaboration with the technical team at the FabLab with the 3D scanning technologies and CNC milling technologies available in FabLab, and also with Huw Williams (Senior lecturer at CSAD and Furniture Designer) and Jennifer Finnigan (Furniture maker) to make the furniture for this project.
So this is our first day scanning. My thoughts are to make a drop leaf table with two chairs or a chair and a stool that sit with it. The first rented flat I lived in with my daughter had a drop leaf table in the kitchen. The table stood with one leaf down against a wall and one leaf up. And our two chairs.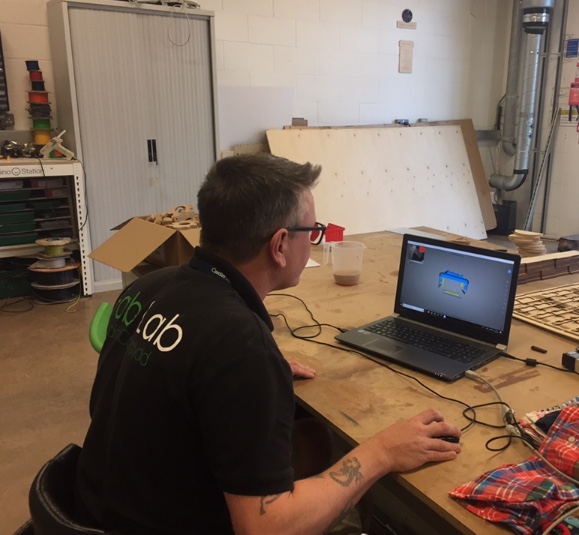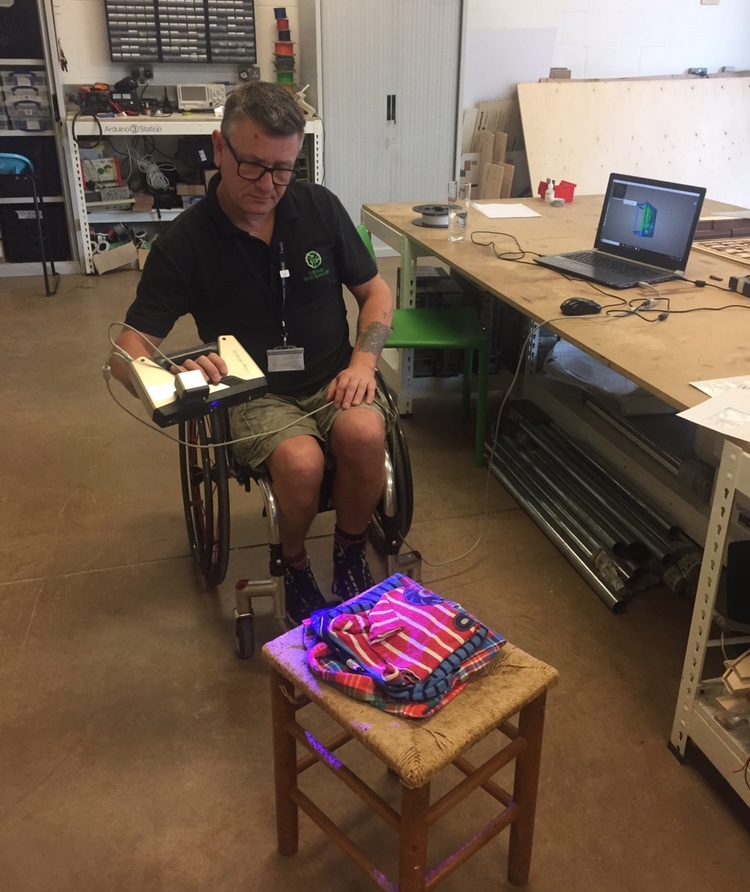 update 23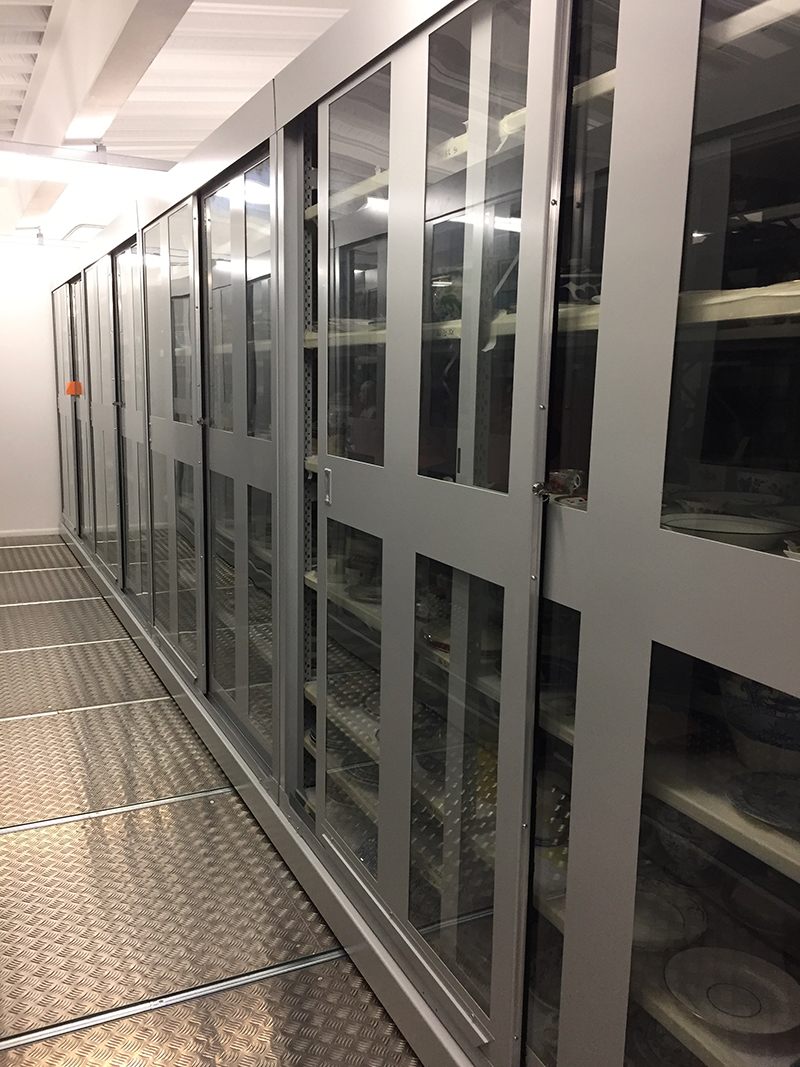 We began by taking some scans of chair seats. Huw designed a chair seat for us to scan from, which we cut from MDF for the purposes of the scanning. I also brought in a couple of stools to scan from directly.
I wanted to try out scanning the kinds of objects that get left on chairs: I brought in a range of things to trial: books / keys / letters / tobacco / a pair of children's socks / some folded clothes. Domestic ephemera. Domestic tasks in process.
Images: 3D scans, FabLab Cardiff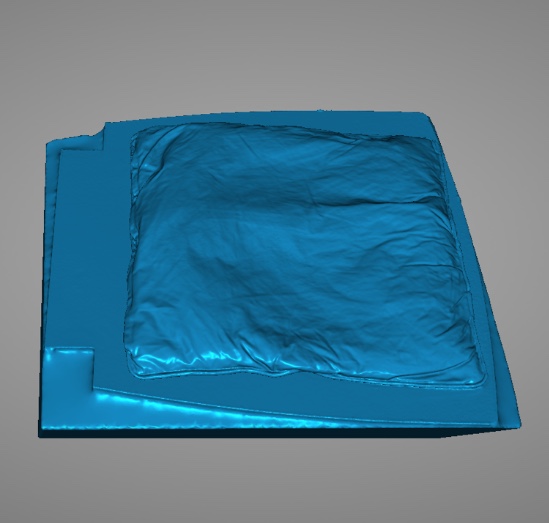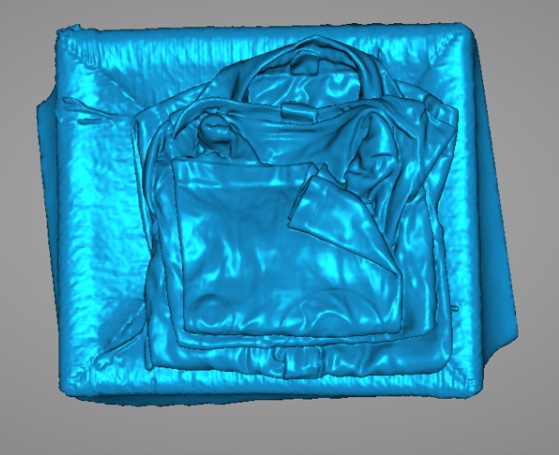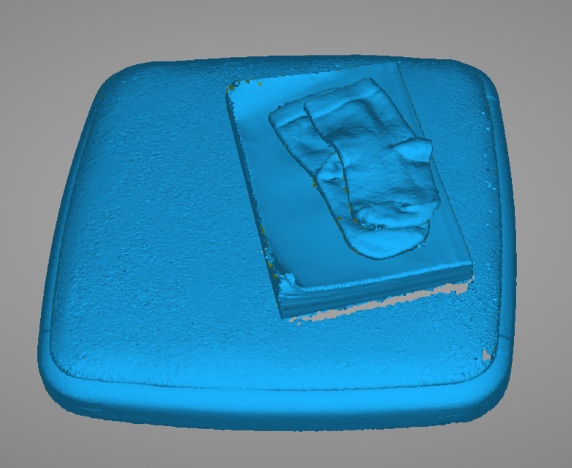 update 24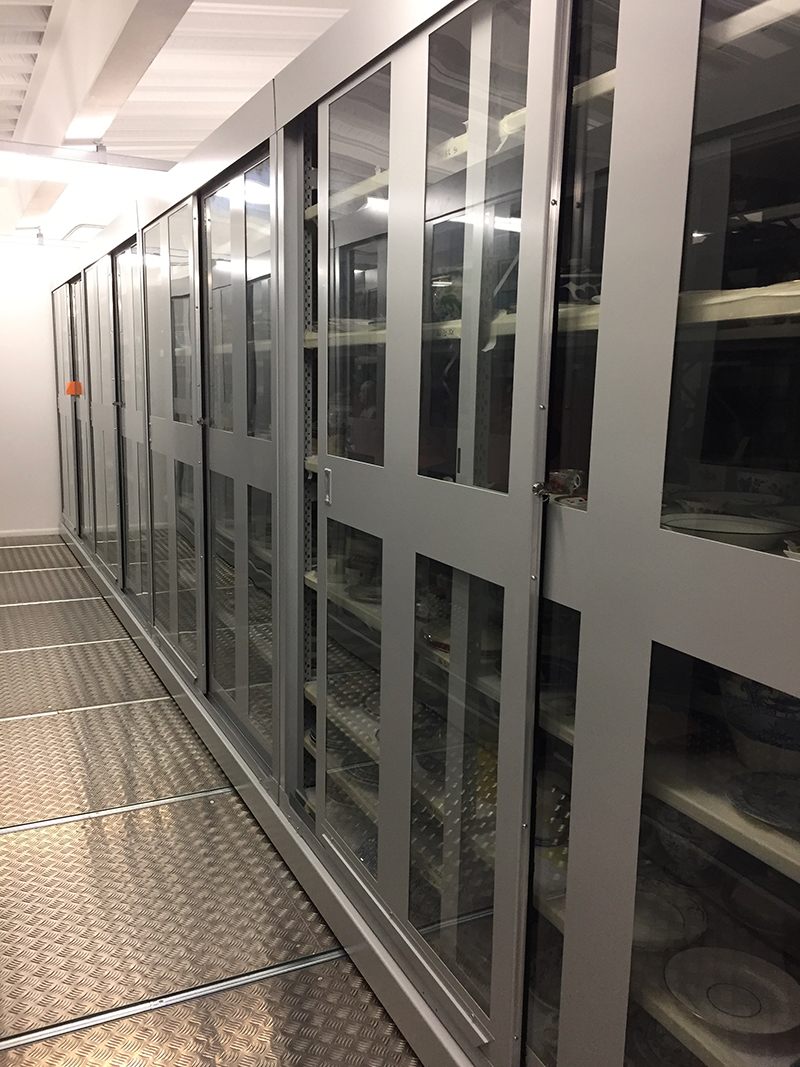 I've been trialing carbonising some objects. Firing domestic objects in sawdust packed saggars. These are just experiments. I'm interested in the objects emerging in different forms.
The dynamic and performative aspect of the kiln has long been significant in the work I make, in particular in relation to the fluxing clay. I'm interested in capturing change, transformation and rendering it still for a moment. The carbonised objects contain these qualities. Just as with the addition of flux and heat the porcelain clay begins to flow in the kiln chamber, a material transformation occurs when the objects are carbonised. Quite like the white of the purity of porcelain next to the blackness of carbonised objects.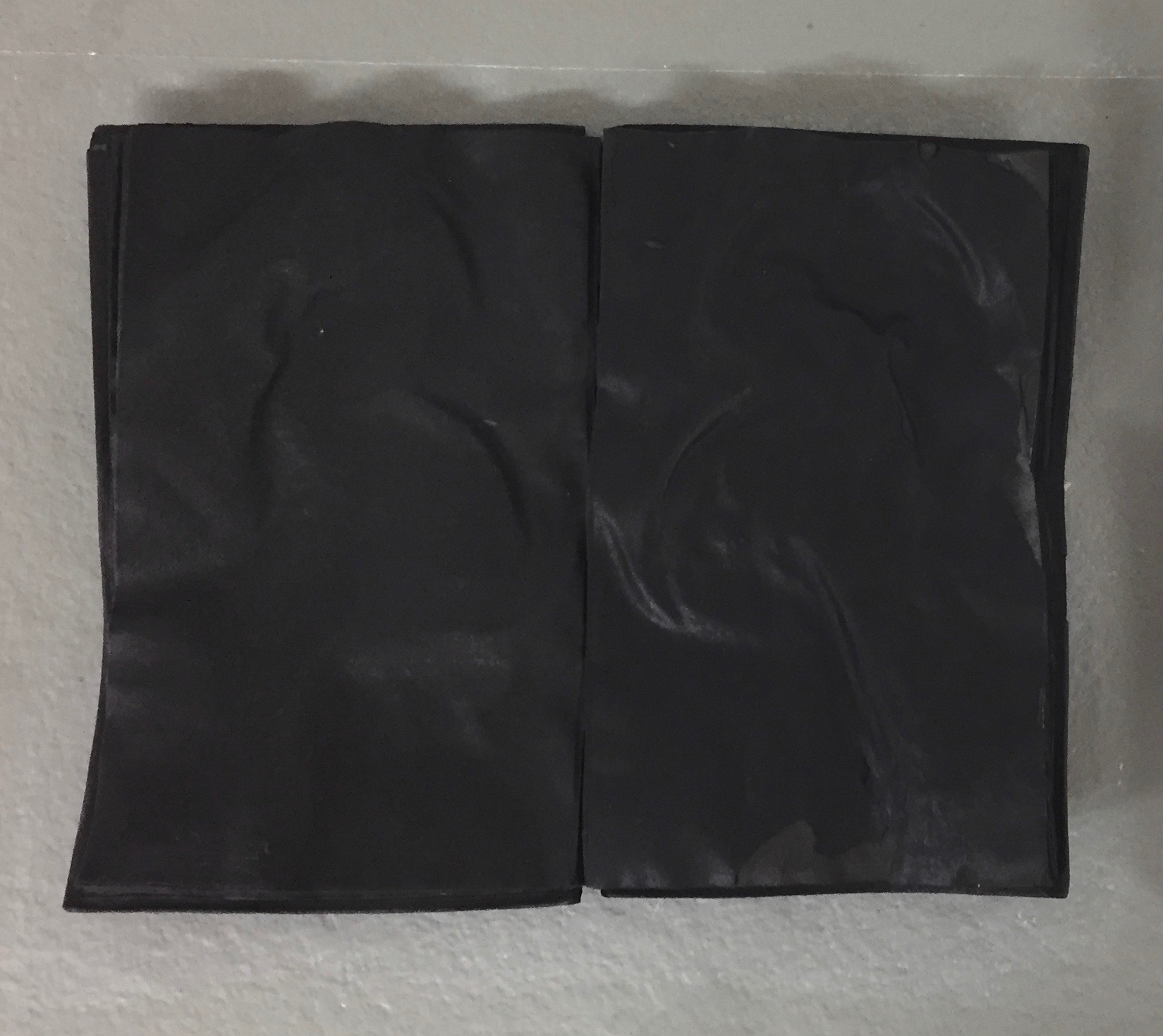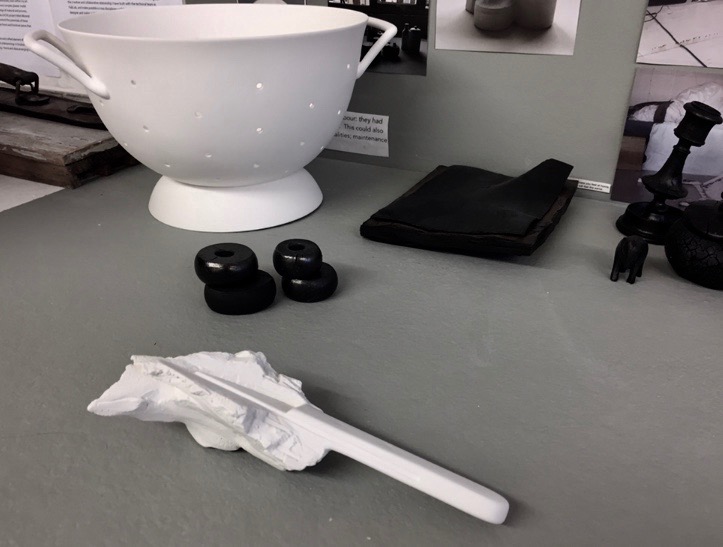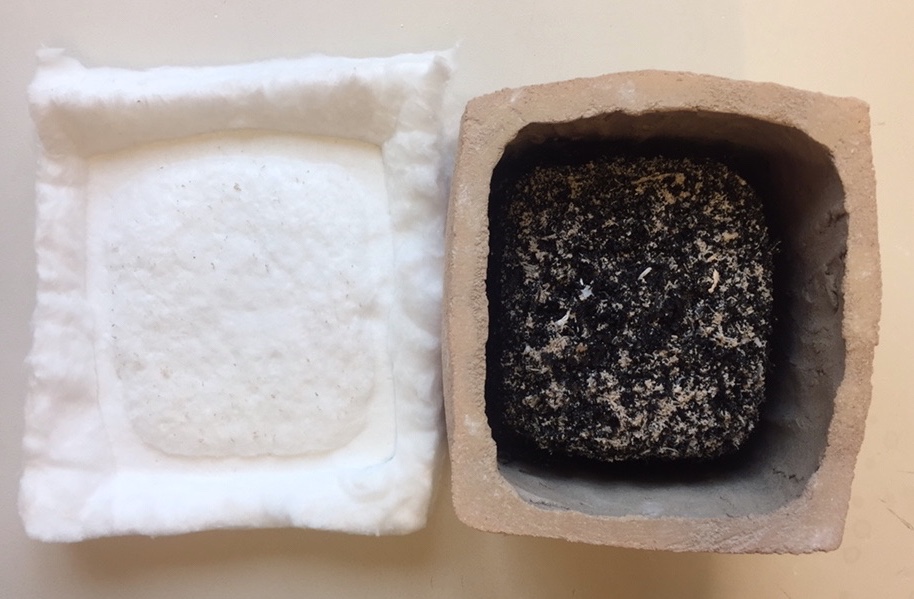 update 25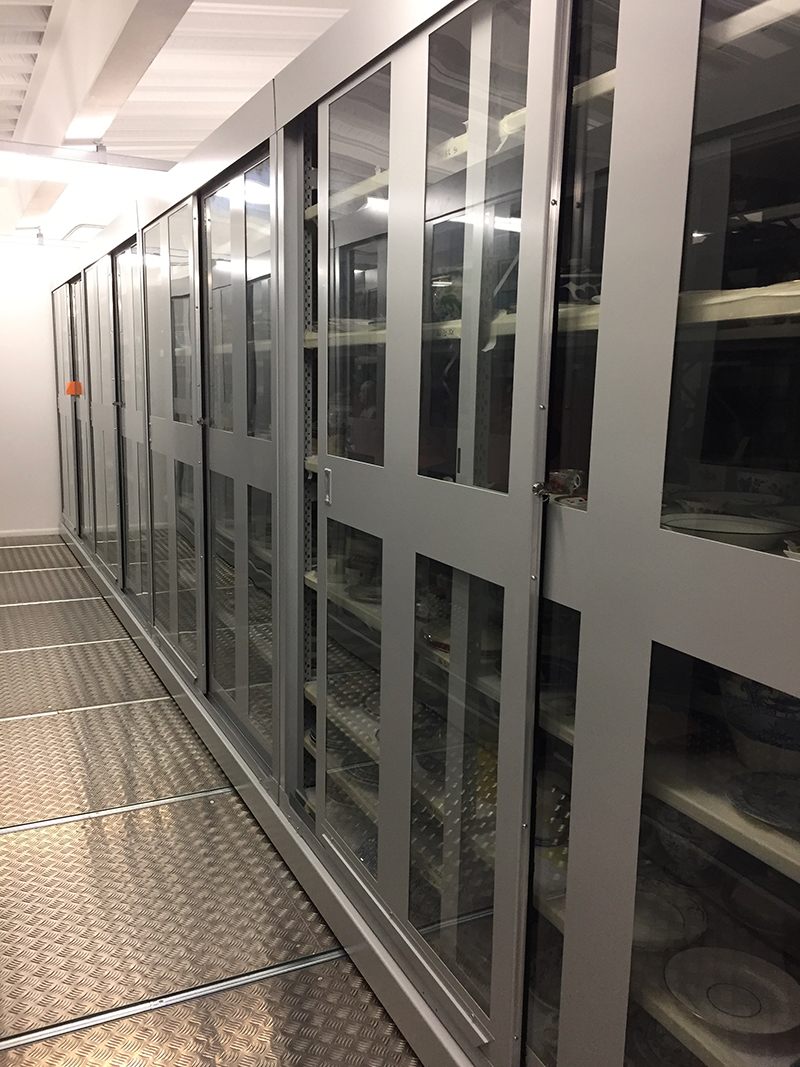 More trials carving from Parian porcelain. A baby's bottle top and the tip of a cup handle.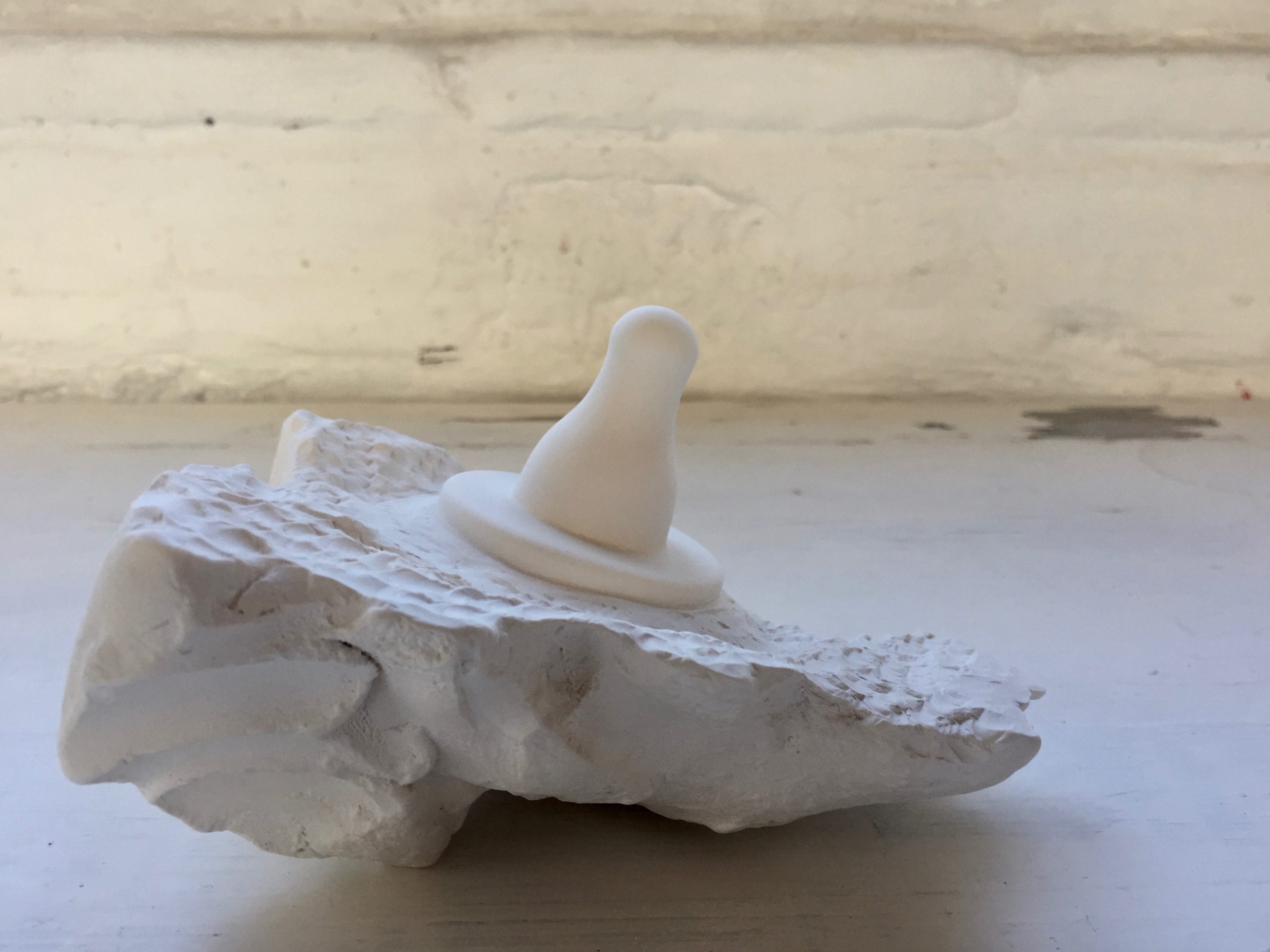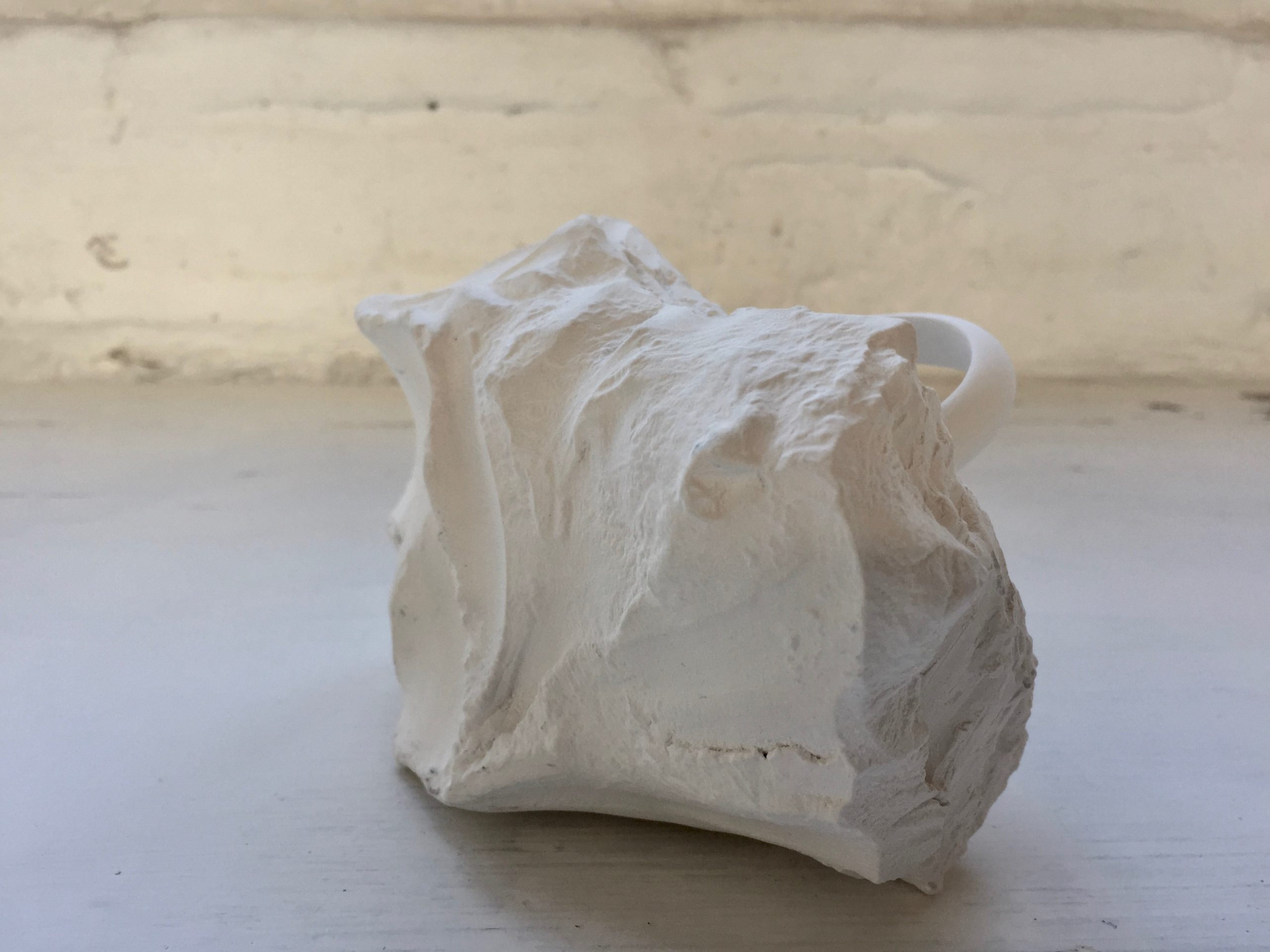 update 26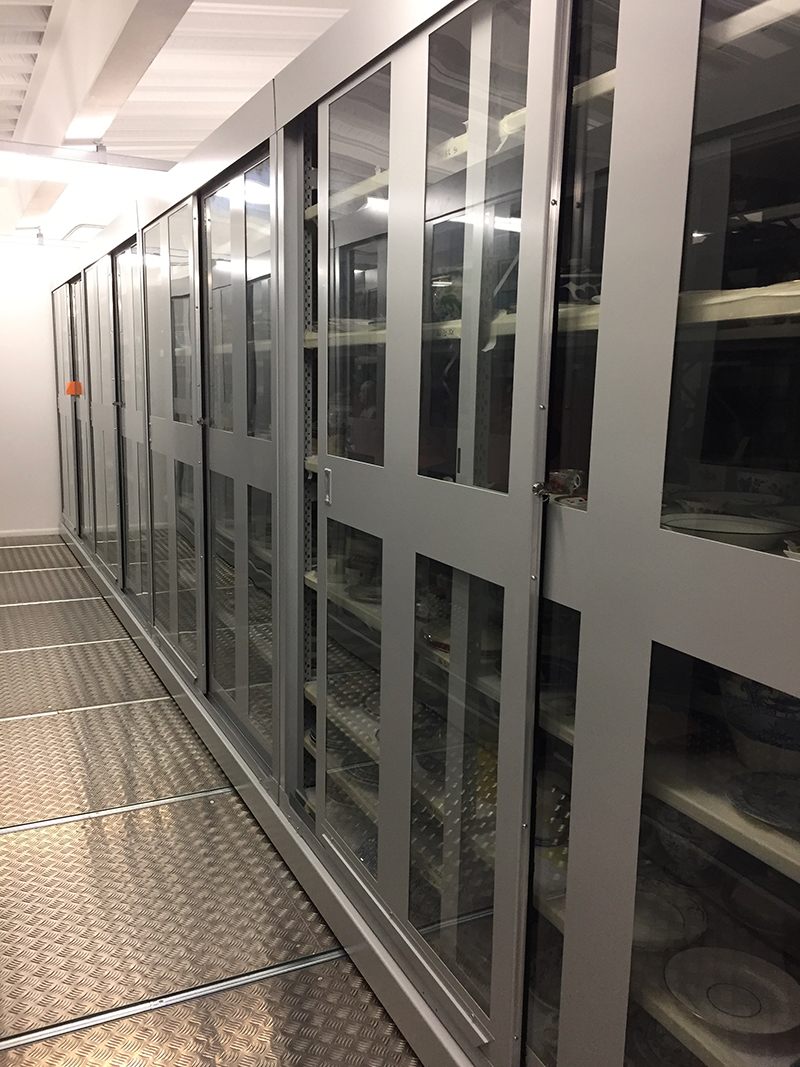 Looking out of my studio window at the rain and watching porcelain slip drip off the sticks I use to balance my sieve on. I sieve the slip before slip casting with it.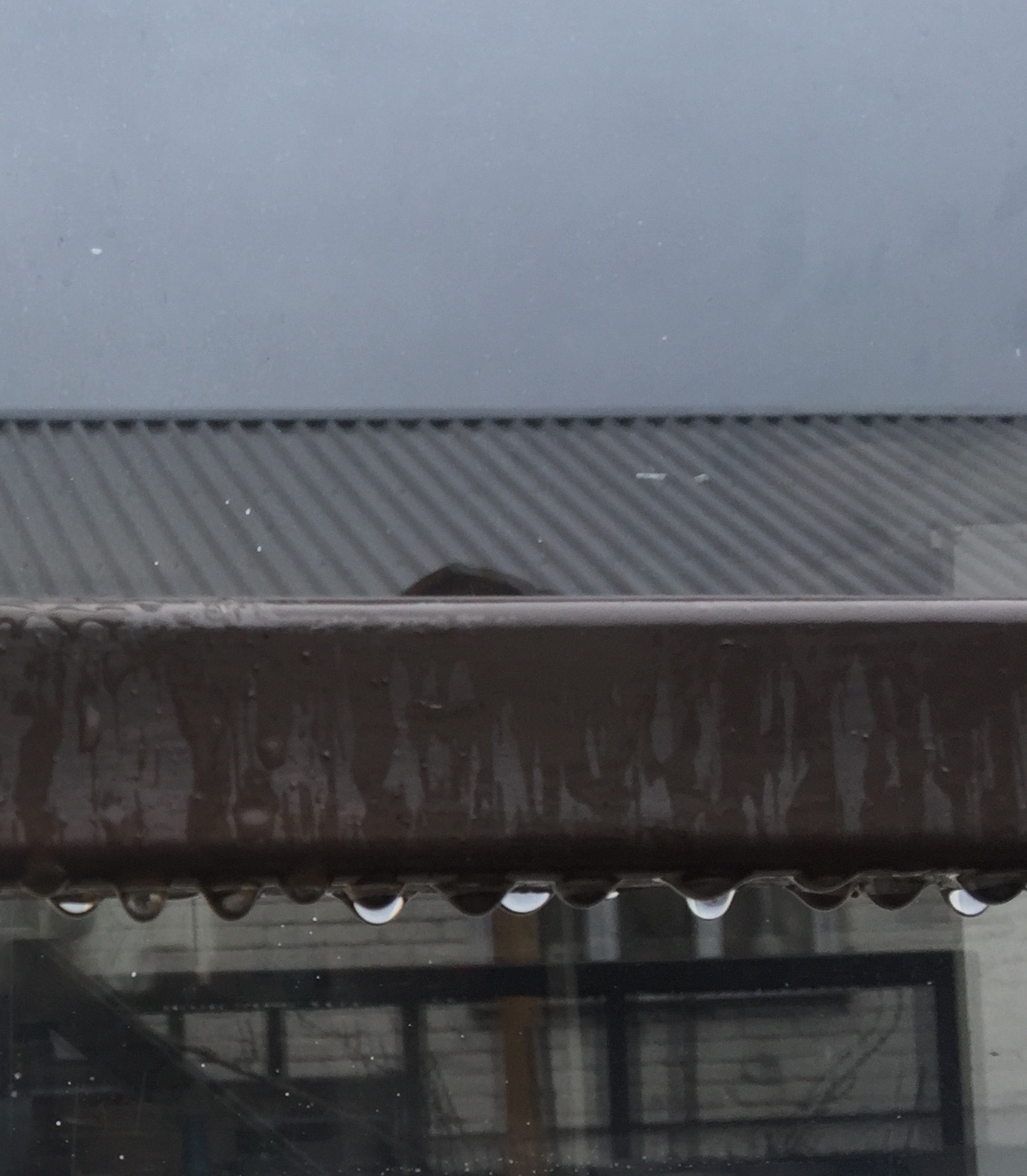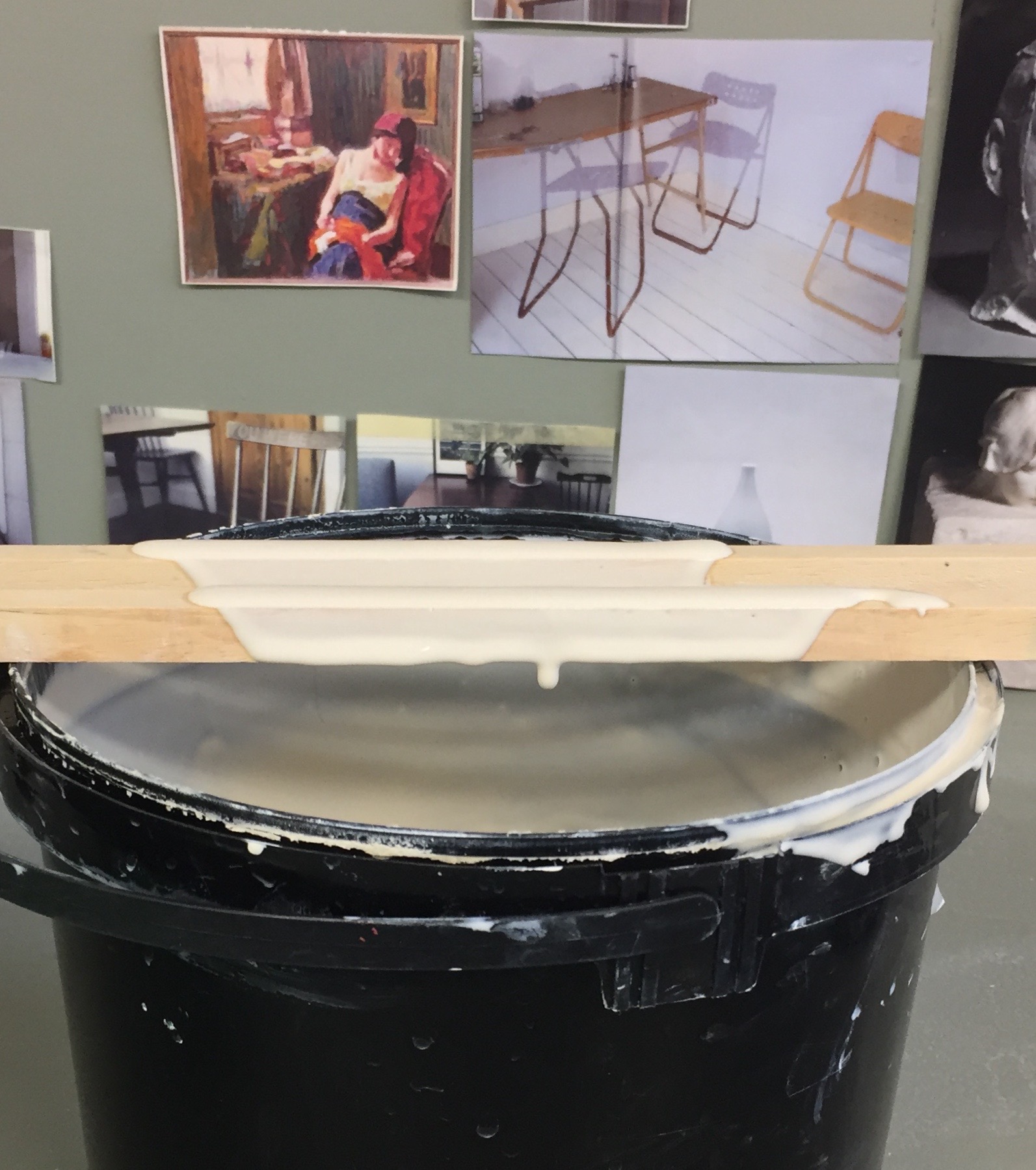 update 27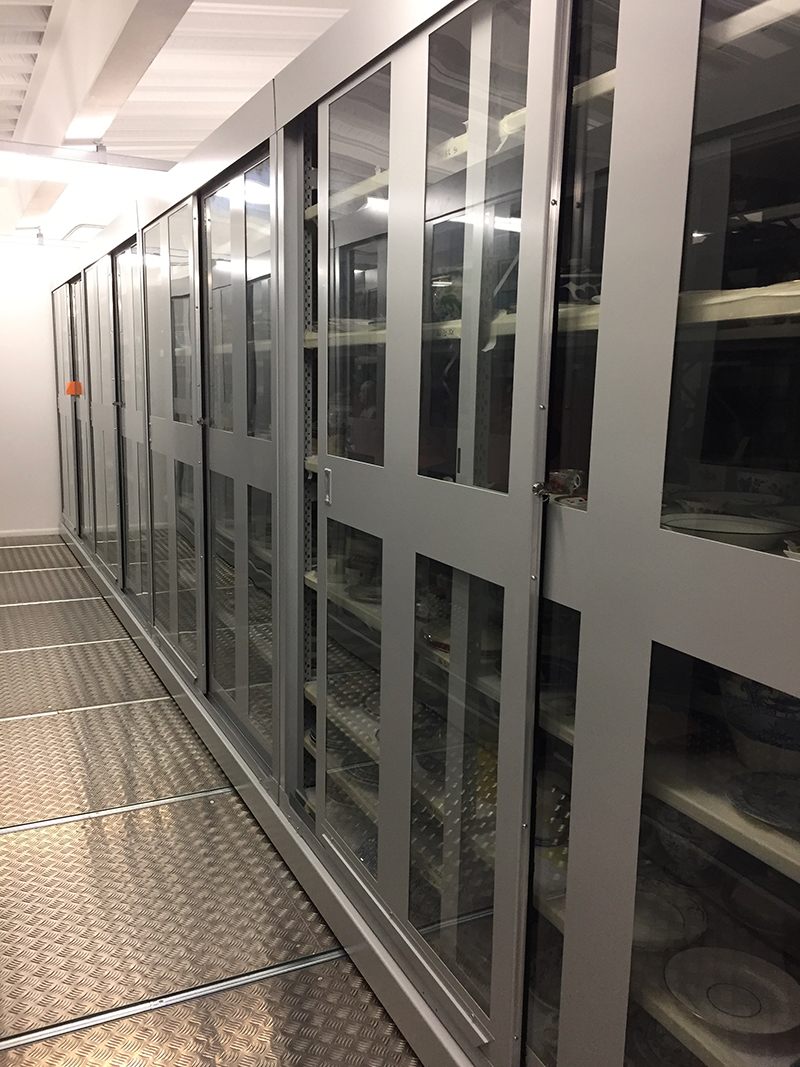 update 28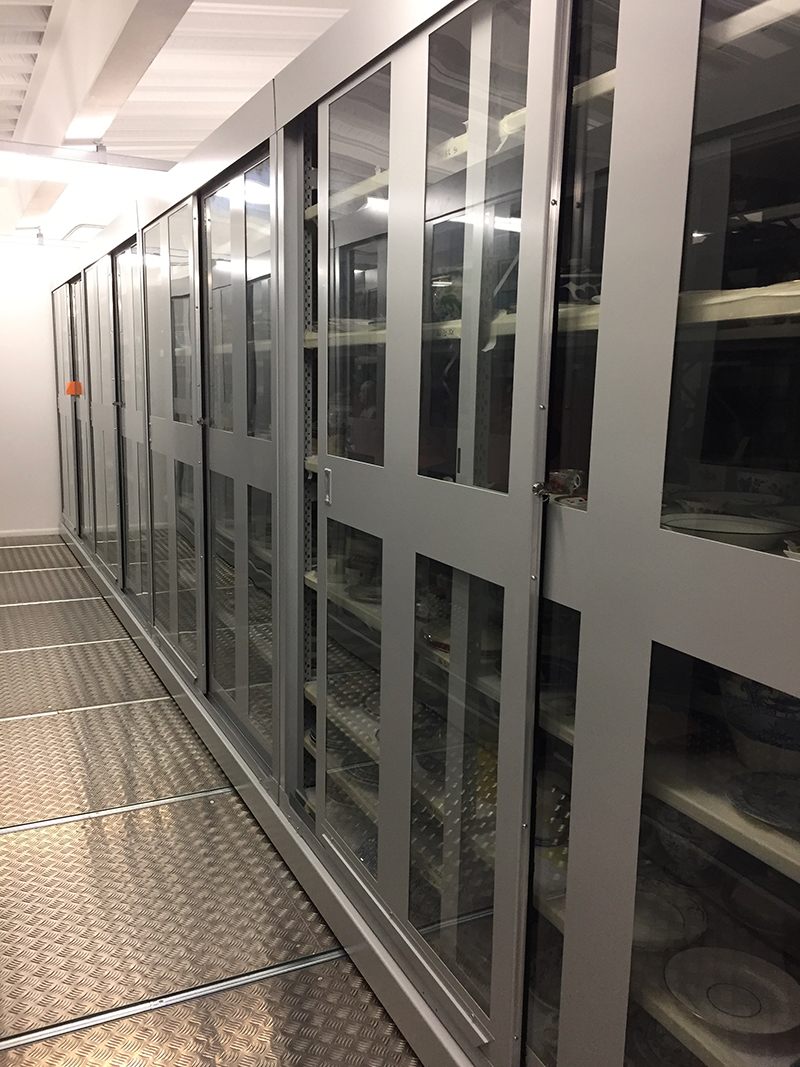 Studio drawings - kitchen tools